Juice WRLD, a blossoming rapper whose life was tragically cut short by his death, left his legacy to his adoring fans. His hit song, 'Lucid Dreams,' resonated with fans for its heartfelt lyrics describing a breakup and left them wondering who he was rapping about.
Juice WRLD never confirmed that his song, 'Lucid Dreams,' was about a singular person. Instead, he spoke of how it represented the lengths people will go through, like using drugs, to get over a heartbreak.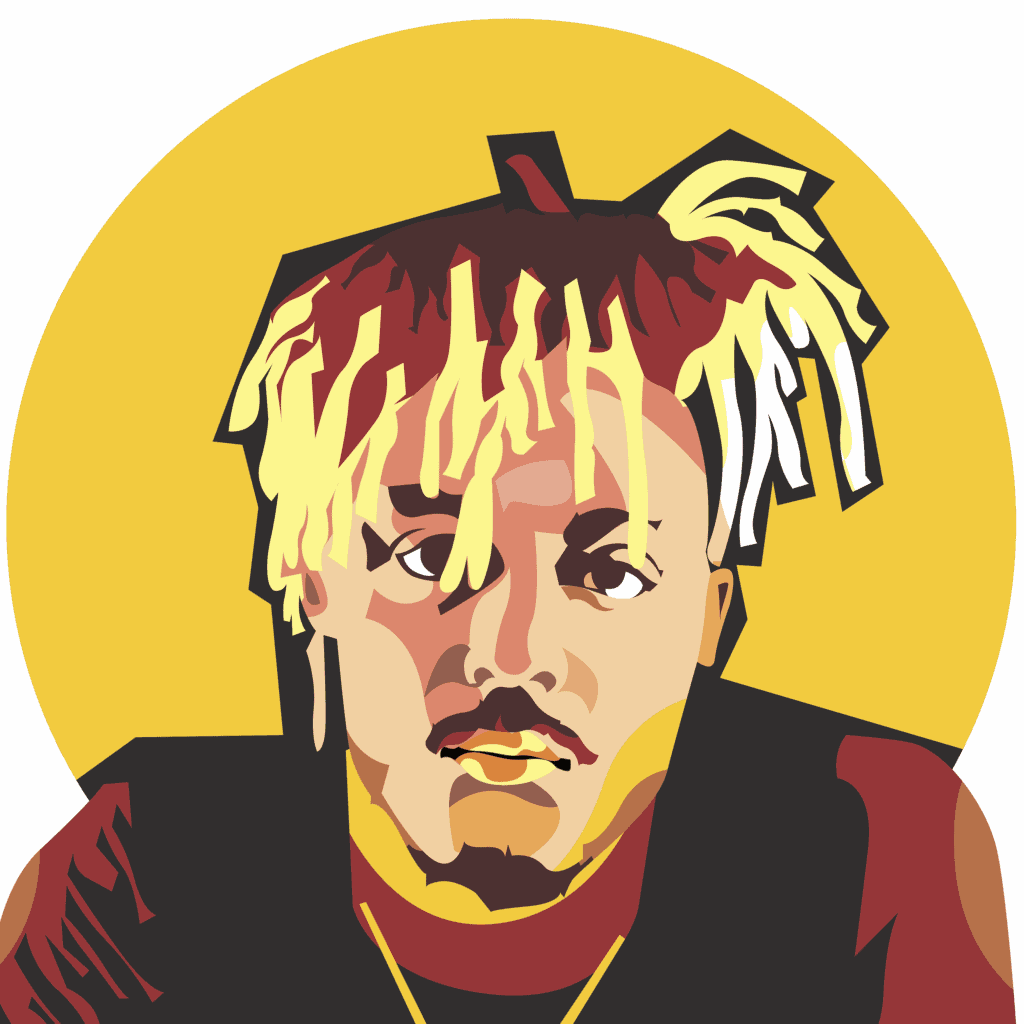 Even if he never claimed that the song was about a specific ex-girlfriend, the song still touched the hearts of millions because of Juice WRLD's genuine lyricism. It's also questionable if the song was about one particular person as Juice WRLD was open about his loving relationship with his longtime girlfriend, Ally Lotti.
Lyrical Breakdown
The chorus to 'Lucid Dreams' goes, "I still see your shadows in my room / Can't take back the love that I gave you / It's to the point where I love and I hate you / And I cannot change you, so I must replace you, oh / Easier said than done, I thought you were the one / Listenin' to my heart instead of my head."
In an interview with Genius, Juice WRLD explained that the lyrics refer to sleep paralysis, which many people experience. He also stated that the line, "It's to the point where I love and I hate you," refers not just to romantic relationships but to relationships with friends and family that can be emotionally challenging, even if one loves the person.
You can watch Juice WRLD's interview with Genuis below, where he breaks down his song, 'Lucid Dreams,' line by line;
'Lucid Dreams' peaked at number two on the Billboard Hot 100 charts and was one of the most streamed songs on Spotify in 2018, with over one billion streams.
Discography and Musical Style
Juice WRLD's first-ever song was 'Forever,' which he released as a single on SoundCloud. At the time, Juice WRLD, whose real name is Jarad Anthony Higgins, was going by the moniker JuicetheKidd.
He later changed his name to Juice WRLD, which represented his love for the 1992 film, 'Juice,' featuring Tupac Shakur, and 'WRLD,' which meant him taking over the world. He would soon release his first EP that included 'Lucid Dreams' resulting in a growing fanbase.
The famous Interscope Records soon signed Juice WRLD in a $3 million deal.
'Goodbye & Good Riddance,' Juice WRLD's debut album, was released after much critical anticipation. It garnered relatively favorable reviews for his unique style of emo-rap.
Jay Balfour, writing for music review website Pitchfork, said of 'Goodbye & Good Riddance,' "there's an emotional immediacy to the music … weepy groans and emo snarls that match the blunt rawness of his lyrics."
Juice WRLD mentioned in an interview with Radio Milwaukee that his mother wouldn't allow him to listen to rap music growing up, so he grew up listening to rock bands like "Black Sabbath, Fall Out Boy, Senses Fail, Megadeth, Panic at the Disco, [and] Three Days Grace."
However, he also cites rappers like Chief Keef and Tupac Shakur as huge inspirations. His inspirations have resulted in a sound that's often described as genre-bending and raw, as Juice WRLD openly talks about the emotional toll that heartbreak and drug use takes on him.
He was also known for his freestyling ability, which resulted in the hooks to many of the tracks on 'Goodbye & Good Riddance.' In an interview with Complex, Juice WRLD described the art of freestyling, saying, "It's almost as if the beat is like a world and it's my playground. I can just do whatever I want. Everybody has their off days, but it's my world."
Juice WRLD collaborated with Future on a joint album, 'WRLD on Drugs,' in 2018. Although he discussed his drug use openly through music, he discouraged fans from doing the same, emphasizing the pain and heartbreak it caused him.
Juice WRLD later released his second studio album, 'Death Race for Love,' in 2019.
The famed lyricist tragically and suddenly passed away later that year on December 8th, 2019, after his flight landed in Chicago. A posthumous album, 'Legends Never Die,' was released on July 10th, 2020.
His mother, Carmella Wallace, said in a statement to fans, "We know that Jarad's legacy of love, joy, and emotional honesty will live on."