All-star rapper, lyricist, and record producer Kendrick Lamar is known for his fast rise to stardom and groundbreaking music. But what many don't know is where the star made his humble beginnings.
Kendrick Lamar Duckworth attended Centennial High School, in his native Compton, California. In fact, Dr. Dre also attended Centennial in his freshman year (1979). Lamar was a straight-A student there, and his former teachers still praise him for his academics and quiet demeanor even today.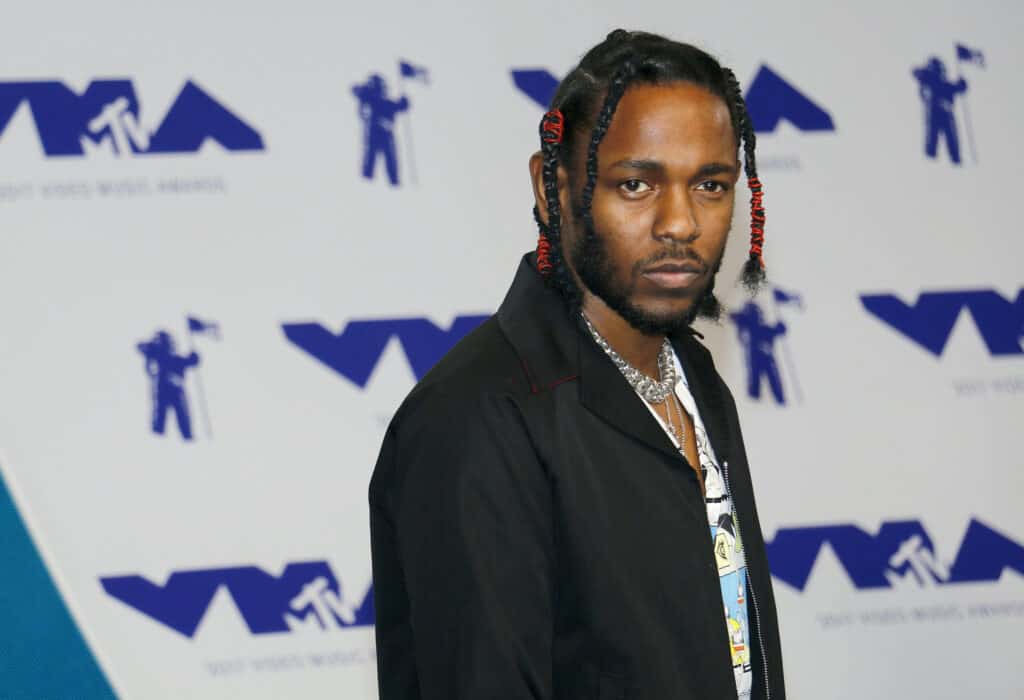 An Early Riser
Yet, one teacher admits that Lamar could always be found scribbling rhymes in his notebooks– sometimes at the expense of his school work.
This may very well have been Lamar's way of escaping the violence around him at the time. Compton's street crimes affected his family directly, and Lamar buried himself in his studies and his songwriting, possibly as a means of escape.
Lamar was one of those artists that started producing music at a tender age.
In fact, in 2004 at just 16 years old, Lamar released his debut project to the world under the rapper name K-Dot.
The project was the first of many mixtapes that Lamar would produce over the course of his career.
It immediately started attracting attention to the Centennial high schooler from both his peers and onlookers from the entertainment industry.
Lamar soon landed a recording contract with Top Dawg Entertainment, releasing a 26-track mixtape called Training Day with the label in 2005. From there, Lamar launched bigtime into the hip-hop world– and the rest is history.
Life as K-Dot
K-Dot was Kendrick Lamar's first alias as a rapper, eulogizing professionally under this name from 2003 to 2009. Unofficially, Lamar had been rapping under this name as early as 13.
Even from that young age, Kendrick knew from the get-go that this period was his time for development and reflection.
"I went after studying all the greats: Biggie [Smalls], Tupac, Jay Z, Nas," he said in a 2011 interview. He studied hard then in order to make it big later.
"K-Dot, this was me prepping myself… I didn't have the actual technique of songwriting then," Lamar once said in an interview with Complex News.
Though he may not have been the full-fledged rap mogul he is today, Lamar's work as K-Dot absolutely set the stage for what was to come next for the star.
Still a high school student for most of his K-Dot years, Kendrick was nonetheless able to land collaborations with Jay Rock and Ya Boy while producing four mixtapes during this period.
Making It To The Major Leagues
Once he transformed his stage name from K.Dot to Kendrick Lamar in 2010, things quickly skyrocketed for the artist.
Dr. Dre, who had been backing Lamar for years under Top Dawg Entertainment, continued to push the artist.
He built up his repertoire with more collaborations, producing songs alongside everyone from Young Jeezy to Lil Wayne.
Dr. Dre then switched Lamar to his independent label, titled Aftermath Entertainment under Interscope Records.
This would prove to be the final push before Lamar hit it big with his debut album, good kid, m.A.A.d city in October 2012.
His 2015 album To Pimp a Butterfly and 2017's DAMN. have garnered Lamar even more respect, in the hip-hop world and the international stage.
His poetic lyricism and daring experimentalism have set new standards in the industry that up-and-comers can only hope to follow.
Lamar Gives Back
Yet Lamar hasn't become a rap legend void of nostalgia or forgetfulness– quite the opposite, in fact.
Unlike many stars, Lamar has made strides to recognize where he came from, paving the way for the next generation of Centennial High School students.
"Kendrick Lamar means hope to Centennial," said student Destiny Torres.
In 2013, Kendrick donated a whopping $50,000 to Centennial High School's music department, inspiring students to work hard and dream big.
He also visits his alma mater regularly, giving inspirational speeches and performances to students.
"If it wasn't for him, I don't think my program would have the success or attention that it has received," said the school's Marching Band Director, Manuel Castaneda.
A True Inspiration
Not everyone who makes it big takes the time to look back over their shoulder and help those behind them on the path to success.
Lamar's bravery, community mindfulness, and undeniable talent should be an inspiration to us all.