Kendrick Lamar is a Pulitzer Prize for Music-winning rapper for his album DAMN. He has won multiple Grammy Awards and was nominated for an Academy Award for All The Stars from Black Panther: The Album.
Kendrick Lamar is 5 feet 6 inches tall (1.68 m or 167.6 cm).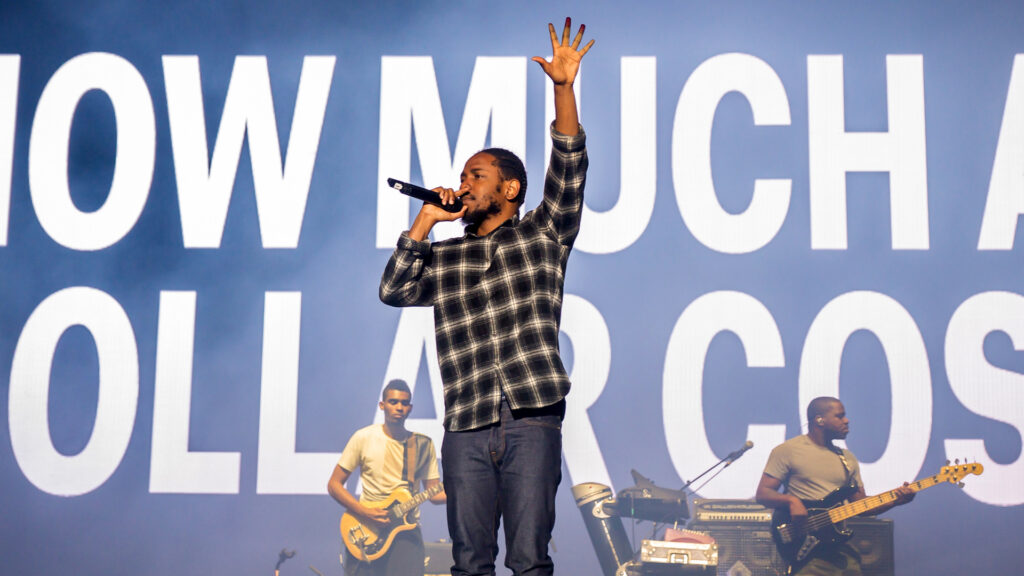 Kendrick Lamar's height (literally) may not be much, but his message is colossal. Read on to find out more about the Compton native.
Revolutionary and inspiration
Kendrick Lamar is a critically acclaimed wordsmith spitting rhymes about the pervasive ills of the world. In his third studio album, To Pimp a Butterfly, Kendrick rapped about racial issues in the United States.
The chorus of the track Alright was chanted by protesters at a Black Lives Matter conference in Cleveland. The album was so widely loved it even inspired David Bowie's Blackstar album.
Biggest hip-hop artists similar in height
Kendrick is not alone in being a great artist minus the height.
One of his inspirations, Lil Wayne stands at 5 feet, 5 inches. The American rapper has sold albums in the multimillions with an estimated net worth of $170 million. Hearing of Lil Wayne's planned retirement in 2016, Kendrick was not happy and gave his two cents.
The two have worked on a few tracks together but the most notable one is Mona Lisa from Lil Wayne's album Tha Carter V.
Coming in a couple of inches shorter is one of gangsta rap's pioneers, Eazy-E, who was known to be 5 feet, 2.5 inches tall. As a member of NWA, Eazy-E made an instant impact in hip-hop by shedding light on the problems of the African-American community like police brutality, drugs, and gang violence.
Kendrick looked up to Eazy-E (who passed away in 1995) as both are from Compton, California. Kendrick was just a kid while Eazy was coming up on the rap scene. Eazy-E and NWA influenced him so much in his career and in a tribute by Paper magazine he wrote, "I wouldn't be here today if it wasn't for Eazy."
Among the greatest
Kendrick Lamar has worked with top stars in the game and has gotten his flowers from his peers.
Ye, the artist formerly known as Kanye West, came out saying they worked on 40 tracks together. The two famously collaborated on Yeezy's Life of Pablo album. His Mr. Morale & The Big Steppers album got a shoutout from Eminem tagging Dr. Dre in a tweet. The album left Em speechless.
Love and family
Kendrick's latest album Mr. Morale & The Big Steppers features Kendrick's fiancee, Whitney Alford on the cover. The couple is pictured holding their children with Kendrick wearing a white crown of thorns with a firearm tucked in his pants.
Whitney and Kendrick met in high school and have been together since. Alford graduated with a degree in accounting from California State University. She also works as a makeup artist.
Kendrick has expressed his deep love for Whitney in an interview with Billboard, "I wouldn't even call her my girl, that's my best friend."
It's well documented that going through the grind of the business takes its toll on relationships but after all these years and Kendrick reaching the mountaintop, they are still together with a growing family. That's a mark of a true king.