Michael Jackson lived a sad and tumultuous life filled with scandal and controversy. It would take a true friend to stick with and stand up for someone through all of that.
Michael Jackson was closest friends with Elizabeth Taylor, Shirley Temple, Macaulay Culkin, and Brett Barnes. These were all people who stood by his side during the controversial child molestation allegations against Jackson in 2005. While many people claimed to be close friends with him after his death in 2009, the people listed above stuck with the pop legend through thick and thin.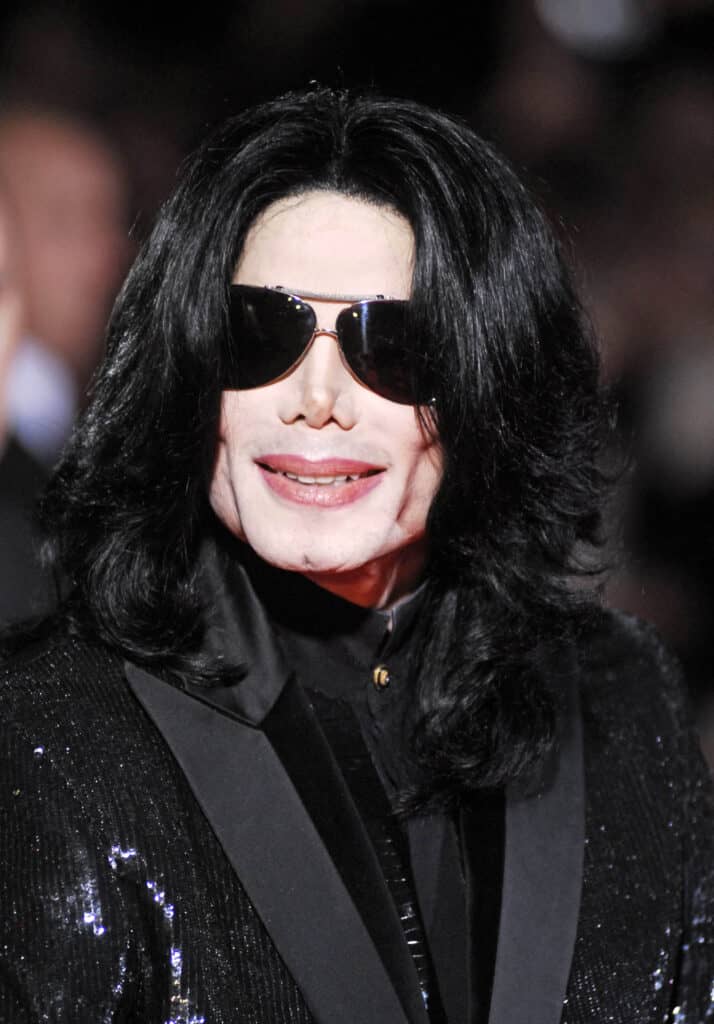 Scroll down to read more about Michael Jackson's relationship with the above-mentioned people, their support during his trial, and what other celebrities were friends with him.
Allegations Against Michael Jackson
It's fairly well-known that in 2005 allegations were made against the superstar that claimed he had molested young boys while they were at his Neverland Ranch. After all, there was an entire documentary made about those accusations titled Leaving Neverland.
However, the "King of Pop" was found not guilty on any of the charges that were laid against him. What exactly were their claims though and what friends stuck by him throughout the scandal?
The 2005 accusations against Michael Jackson were not the first time that he was the subject of child sexual abuse allegations. In 1993, a 13-year-old boy named Jordan Chandler accused Michael Jackson of sexually abusing him.
This case was dismissed by the judge and the jury disbanded due to a lack of evidence. This was also due to the boy's inability to describe Jackson's genitals accurately.
It was twelve years later though that once again allegations were made against the 'Black or White' singer. This time, he was being charged with seven counts of child molestation and two counts of intoxicating a minor.
The entire case involved a lot of high profile witnesses and people surrounding Jackson who all painted different pictures of him. All in all, there were 140 different testimonies in the trial that lasted four months.
At the end of it all, Jackson was acquitted of the charges. The jury for the trial stated that they felt the evidence against Jackson was flimsy and that they expected more substantial evidence for such big allegations.
You can watch the below video where ABC News speaks to the jurors from Michael Jackson's trial.
MJ's True Friends
Throughout the sexual abuse allegations, Michael Jackson really struggled with stress and anxiety which resulted in his dependence on prescription drugs. He also lost a lot of friends because people did not want to be associated with someone who had been accused of being a child molester.
However, his true friends stuck around to support him. One of those friends was also a pivotal witness in his case and still defends Jackson to this day.
That friend would be Macauly Culkin. The star of the nineties Home Alone films was one of the witnesses that stood on the stand to defend Jackson during the 2005 trials.
Even after the release of Leaving Neverland, Macaulay Culkin still defends his friend. In an episode of the podcast Inside of You, Culkin continued to defend Jackson stating "I couldn't believe that, first of all, these people were saying these things or… let alone that it was out there and people were thinking that kind of thing about me."
Elizabeth Taylor was another person who stood by Jackson and defended him right up to her death in 2011. Many people claim that Taylor was Jackson's best friend through everything; they were friends for over 20 years.
Other people who stood in defense of Michael Jackson were Jay Leno and Chris Tucker. All of these people were definitely Jackson's closest friends because they stuck with him through everything.
After the 2005 trial, Jackson became a recluse and lived in Bahrain for 11 months as the guest of Sheikh Abdulla.
Other Friends of Michael Jackson
Other than the people listed above, MJ had a lot of high-profile friends before his death in 2009. He was friends with singing legends Whitney Houston and Diana Ross.
He had a very tumultuous friendship with Madonna who once said she went on the best date ever with the 'Thriller' singer. She even defended the Leaving Neverland allegations against him.
Michael Jackson was also friends with Al Sharpton, James Brown, and the Prince of Monaco. Sammie Davis Jr. even said that MJ was like a son to him.