We all found out some of Ariana Grande's favorite things in her song '7 Rings.' But what candy does the fan of bubblegum pink like the best?
Ariana Grande's favorite candy is Smarties and Razzles. However, it's likely that she's not having these candies all the time. In a Seventeen interview of 'What's in My Purse,' Grande kept Grether's Pastilles in her bag. She said that the pastilles help with singing. She also had a bottle of cayenne pepper in her bag.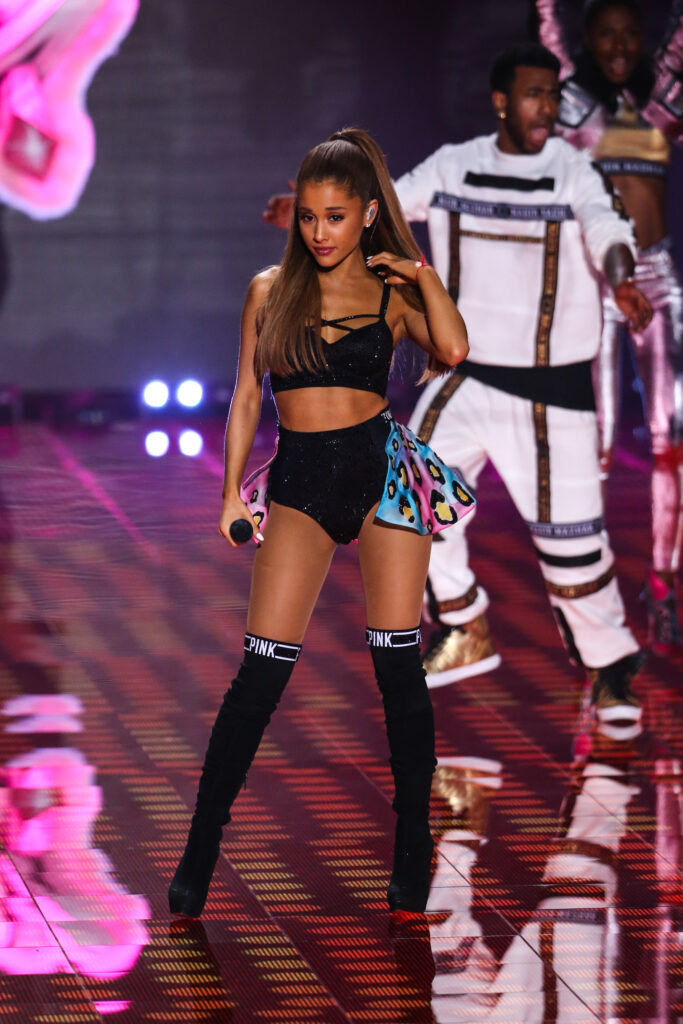 You can read more below about the history of Smarties and Razzles, and some of Ariana Grande's other favorite foods.
A Brief History of Smarties
With Smarties and Razzles being Ariana Grande's favorite candy, it means that she is a big fan of hard candies. What are smarties though?
If you haven't had Smarties before, they are a hard tablet candy that is chalky when put in your mouth. The candy is owned by Smarties Candy Company and was founded in the United States in 1949.
The Dee family of Bloomfield, New Jersey, purchased pellet machines that they then repurposed into candy-making machines. The founder, Edward Dee, named the pellet candy 'Smarties' because he thought the name would encourage people to pursue higher education.
Smarties candies are vegan with the following ingredients in them: dextrose, citric acid, calcium stearate, natural and artificial flavors, and colors. This is perfect for Ariana Grande who is a vegan.
The candy is packaged in a roll and there are six different flavors. Each flavor has its own pastel color associated with it.
The white candy is orange cream flavor, the pink is cherry flavor, the yellow is pineapple flavor, green is strawberry, purple is grape, and orange is orange.
Currently, the company is producing about 70,000 pounds of Smarties every day. They have two factories that run 24 hours a day, five days a week.
The company is now women-led by Edward Dee's three grandchildren Liz Dee, Jessica Dee-Sawyer, and Sarah Dee.
You can watch the below video of Ariana Grande on Carpool Karaoke with The Late Late Show With James Corden. She imitates Celine Dion and orders a grande at Starbucks.
Razzles: The Candy Gum
Razzles are still a hard candy but they are different from Smarties. Where Smarties are hard and chalky all the way through eating them, Razzles eventually turn into gum.
This candy was created in 1966 and it was named after a fictional flavor that the company was trying to create called razzleberry. They never did manage to make razzleberry.
Initially, the candy was only available in raspberry flavor but they eventually broadened their offering with flavors like tropical and sour lime.
The most interesting thing about Razzles is that they are not just candy, they are also gum. Their original slogan for the product was "First it's a candy, then it's a gum. Little round Razzles are so much fun."
At some point, the Razzles company was acquired by Concord Confections and then Concord Confections was acquired by Tootsie Roll Industries in 2004. So Razzles are now manufactured by the same company that makes Tootsie Rolls, Sugar Daddy, Fruit Chews, and Junior mints to name a few.
Nowadays, Razzles come in three different flavor packs: Original, Tropical Razzles, and Sour Razzles. They also appear to be vegan.
Ariana Grande's Other Favorite Foods
As we said above, Ariana Grande is a vegan. That means that she does not eat any meat or animal byproducts.
In terms of her other favorite foods, she is a massive fan of Japanese foods. One of her favorite Japanese foods is sushi.
According to this Buzzfeed article, Ariana is also a fan of bananas, tofu, oatmeal, blueberries, tea, dragonfruit, beans, and raw veggies. Beans are an essential staple in a vegan diet as they are one of the best plant-based sources of protein.
Ari's personal trainer has also spoken out on some of her other favorite foods and dishes. Harley Pasternak spoke with Marissa Gold at Glamour to give us all a better idea of how the stars he trains eat.
In the interview, he said that Ariana "loves daikon, lotus, adzuki beans—almost like a macrobiotic Japanese [diet]."
So there you have it, Ariana loves hard candies, Japanese food, and lots of fruits and veggies.