As a big movie star, Clint Eastwood has attained a lot of money from investments made in real estate and, of course, also acting. It is no surprise that the actor has made millions from it too.
Clint Eastwood's net worth is estimated to be $375 million in 2022. It looks like being talented in the movie industry has paid off quite well.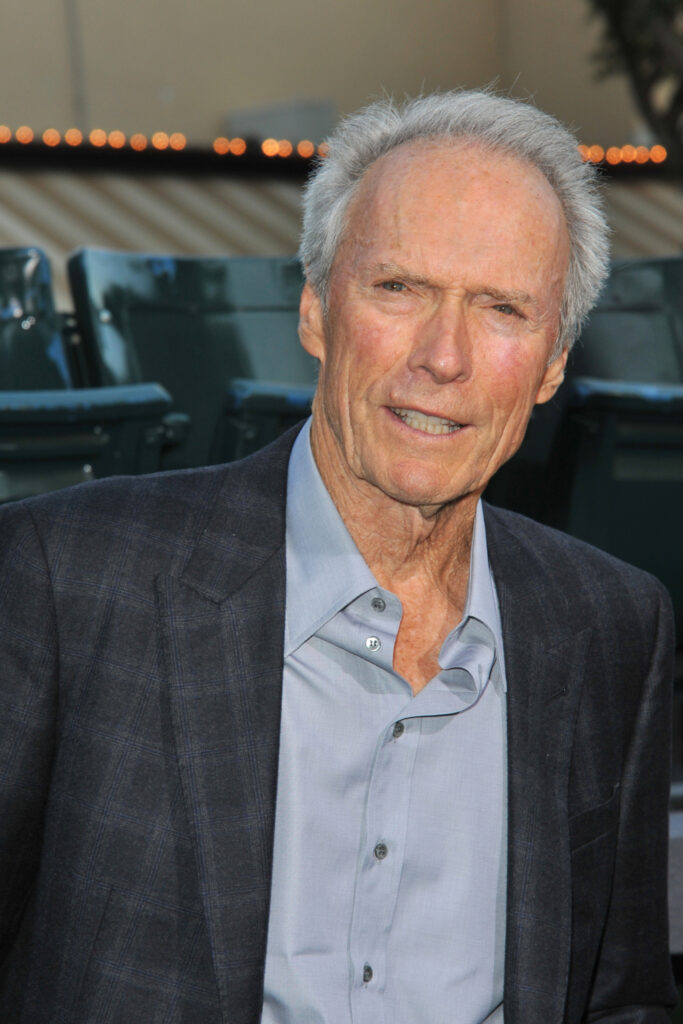 Here are more details on Clint Eastwood:
How Clint Eastwood Attained His Net Worth
In the 1980s, Clint attained about $5 million for a well-done act in a movie called City Heat. It doesn't end there, however, as the hitmaker earned roughly $7 million for In the Line of Fire in the 1990s.
Another significant amount earned from acting well was Every Which Way but Loose. His appearance gave him $12 million. 
The old-school actor, who's now in his early 90s, has been swooning in the world of influence and status and still gets sufficient pay.
We haven't even learned more about the actor's monetary earnings. Remember when we said he makes a lot of money from real estate investments? That couldn't be more true, as Eastwood owns a property in Bel Air and had a 6,900-square foot residence in Carmel-by-the-Sea.
He also is the owner of mansions and houses in California, and these houses depict his love for pastures and ranches.
For all we know, there was a Pebble Beach Golf Link back in the '90s (which Eastwood currently owns now). The former owner, a Japan-based man, was looking for buyers. Long story short, Clint and some other men came up with an investment committee, and 20 years later, their initial investment multiplied.
There's never enough money talk, but let's get on to know more about the movie legend.
Random Things About Clint Eastwood
Eastwood's height currently is 6.3ft (1.93m). As a baby, he gained a lot of weight, and the nurses at the hospital found it amusing so they gave him the nickname Samson. He weighed about 11 lbs.
In middle school, the now-celebrated movie star was regarded as not smart enough because he had really poor grades and, as a result, was held back.
At Piedmont high school, which he attended at that time, he got himself expelled because he was said to have written an improper and offensive crude comment on the scoreboard of their athletics team. This caused him to be transferred to another school in Oakland, a technical high school.
Eastwood, aside from being an investor and actor today, worked several jobs when he was younger, from being a firefighter to a golf caddy. He also worked at a grocery store as a clerk, as well as a paperboy and a lifeguard in the military.
Talk about some hard-working man since he was a lad. When he served as a lifeguard in the army, he met a man named Chuck Hill who had quite an extensive network in the entertainment industry.
Hill eventually set up a meeting with Irvine Glassberg, a photography director. Glassberg then introduced Eastwood to another director in the movie industry, Arthur Libin.
When Libin watched Eastwood closely, he realized that show business would be good for him, saying that Eastwood had the right and proper manner of an actor.
He then urged Clint Eastwood to take some classes on acting, which Clint obliged to. His first acting gig was in Revenge of the Creature, a movie.
The rest today is history, as he has carefully walked on the right path in his acting career. In the decades he has lived, he has produced, directed, and starred in more than 50 films.
Things Not Every Fan Knows Has Happened to Clint Eastwood
Surprisingly, there are still some things that aren't necessarily hidden from the public, yet not everyone knows some aspects about the popular cowboy and gun-handling actor, like:
He has been identified as a lifesaver, on two occasions: The first was during a set on The Good, The Bad, And The Ugly where he saved a co-actor from explosives, and the second occasion was in 2014 when he saved a man from choking on a piece of his food.
Eastwood has turned down an offer to appear as Superman and James Bond, saying that the role of Superman should be played by an English actor instead.
This last one might sound ridiculous, but be it as it may, Clint once lost a gig, because of his large and prominent Adam's Apple.