Drake, formally Aubrey Drake Graham, is a popular Canadian singer, songwriter, actor, and entrepreneur. He is known for popularizing the Toronto sound and for receiving major critical success on almost every single one of his albums and singles. He founded OVO Sound, a Candian record label, and collaborated on multiple projects with Nike. Drake currently has 4 Grammy Awards, 6 American Music Awards, 27 Billboard Music Awards, 2 Brit Awards, and 3 Juno Awards, making him one of the top artists in the world.
Drake lives an extravagant lifestyle in Toronto managing his record label, producing and writing new music, collaborating with major brands, and caring for his health and wellbeing. The polarizing figure in music focuses on fitness, good eating habits, as well as maintaining success in the entertainment industry.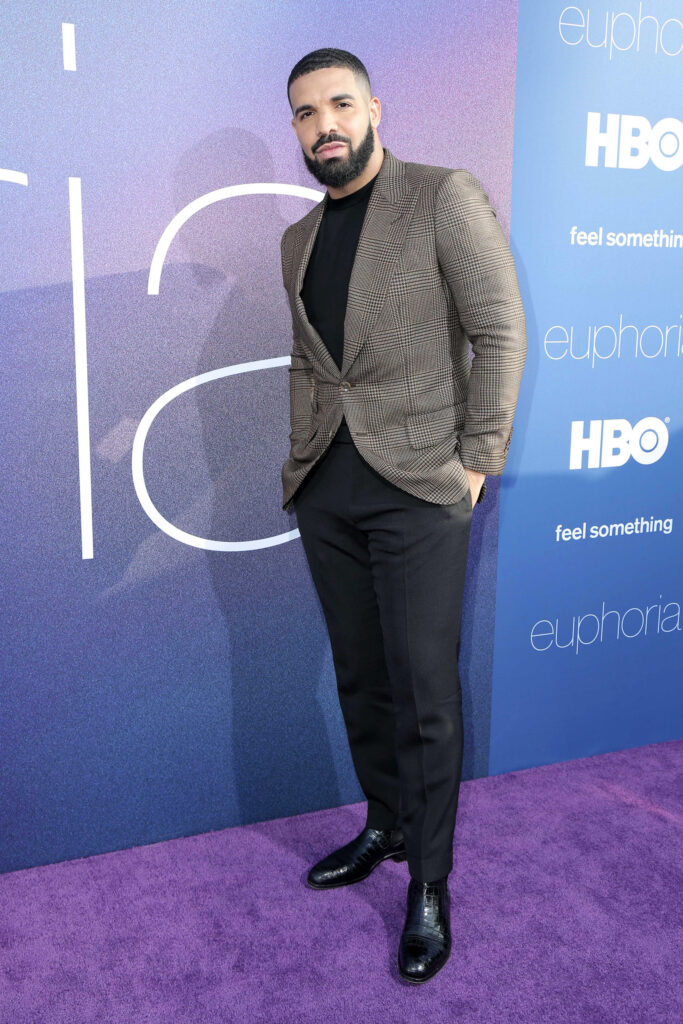 There is no question that Drake is one of the biggest icons in the music scene. The artist, originally from Toronto, Canada, truly made moves that worked his way up to one of the biggest names in music.
Just as his lyrics suggest, Drake really did start from the bottom and make his way up to major success. The artist had his own struggles as a kid, before eventually becoming incredibly popular and collaborating with major artists, rappers, and brands from all over the world.
The Artist's Success in the Music Industry
Drake was born to biracial parents in Toronto, who later divorced when he was just 5 years old. His father, Dennis, is a Catholic African American man, and his mother, Sandra, is a white Jewish Canadian.
The clashes between morals and lifestyles with his parents created an environment of confusion for Drake as a child. He witnessed his mother bedridden from a multitude of health issues, smoking every day and taking pain medication.
Despite living in a pretty affluent neighborhood, Drake described his childhood as living in a very poor climate. He and his mom got close, and she tried her hardest to provide for him despite being practically broke.
The artist maintained his Jewish roots growing up, with his mom throwing him a small Bar Mitzvah and attending Jewish day school as a child. His father wasn't too present in his life because he moved to Memphis after the divorce and the two had a distant relationship.
Drake landed a role in the Canadian teen drama, "Degrassi" at just 14 years old. He stayed on the show for some time, before eventually turning to music and exploring the world of hip hop.
In his late teenage years, around 18 years old, Drake started dabbling with the hip hop phase and lyricism. His father had been in jail for two years, and he shared a cell with a man who would rap to Drake over the phone.
His last appearance was on season eight, as Drake decided to pursue music full-time. His debut mixtape, "Room for Improvement" was released in 2006 and his second, "Comeback Season" in 2007.
The artist wasn't making any money, especially with his acting career at a sudden halt. He was on the verge of finding a real job when rapper Lil Wayne called him to ask if Drake wanted to join him on tour.
Being struck with a whole lot of luck, Drake's music career was beginning to really take off. He started to record with major rappers, his singles were reaching top charts and he had multiple record labels bidding for the artist to sign with them.
Drake's Extravagant Lifestyle Now
The artist's talent in the music industry had been apparent from touring with Lil Wayne, as well as when his single, "Best I've Ever Had" got nominated for two Grammy Awards shortly after being released.
With many other highly successful albums and multiple smash-hits on the Billboard charts, Drake was able to become one of the most listened to and most admitted artists in the world.
Drake is relatively private on social media, although recently he has started to show off his friends and family a bit more. We see him oftentimes traveling, hanging out with friends, taking care of his son, and producing more music.
He gave Architectural Digest a tour of his home in Toronto in 2019, with a look at his champagne bar, indoor basketball court, and stunning backyard. At the beginning of 2020, amidst the pandemic, Drake shot a music video for his song, "Toosie Slide", where his audience was also able to enjoy the views of his stunning residence.
Drake definitely doesn't seem like he would ever get bored in his beautiful Canadian home.
When it comes to his everyday life, Drake has multiple endeavors and businesses to deal with such as co-running his clothing line "October's Very Own" or "OVO" for short, being an ambassador for the NBA's Toronto Raptors, managing his record label, and of course, writing more music.
The artist is also very into working out, eating healthy, and maintaining physical and mental well-being. He works out with his personal trainer, Jonny Roxx pretty frequently, and is on a balanced diet plan.
Despite his busy schedule, Drake always finds time to focus on putting himself first and manages to find time to work out.