Ranked as the world's highest-paid media personality and the fifth highest-earning individual in the world, Howard Stern elicits a lot of awe from his fans and followers. To maintain his well-built career, health, and wealth, Stern sticks to a very detailed routine each day.
From the time he wakes up at 4 AM till he goes to bed at 8 PM, Howard Stern's routine is quite an action-packed one. His daily activities range from professional duties to walks and workouts with his wife, Beth Stern. There are, however, a few exceptions, days in which he does not follow his schedule to the later but rather allows himself to indulge in other tasks and pleasures.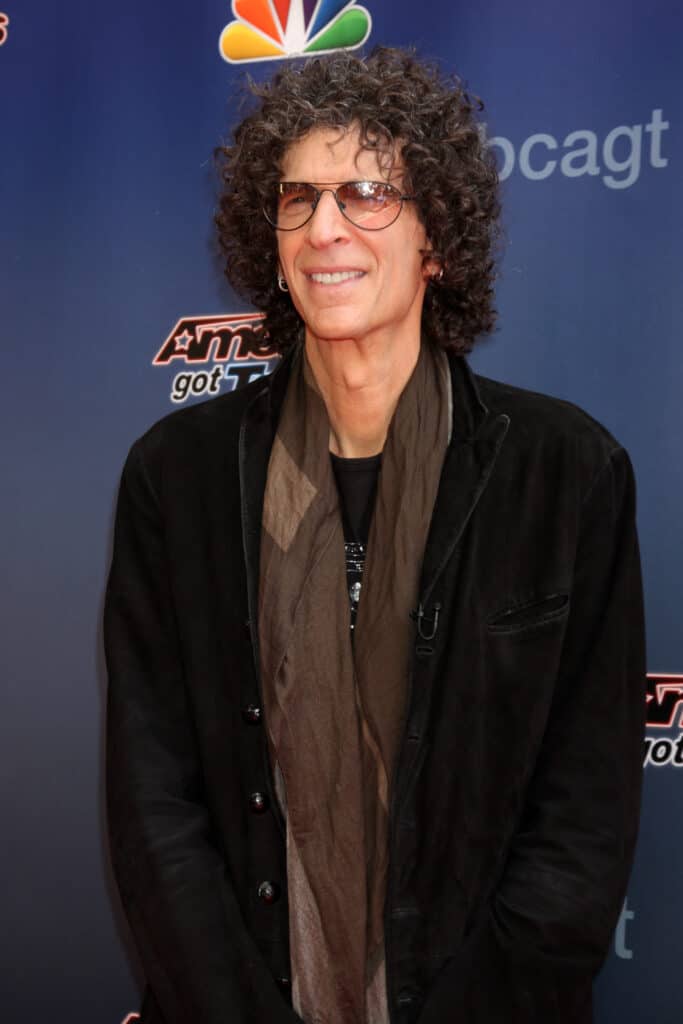 Daily Diet
Howard Stern and his wife Beth are very conscientious on their diets and workouts to ensure good health. They watch what they eat and avoid harmful foods as much as possible.
As from 2012, for the sake of animal welfare, Stern avoids eating meat. He only takes fish instead, which is also a healthier choice as compared to meat.
His typical breakfast is very simple and modest. It consists of half a piece of toast, egg whites, and fruit.
For lunch, he has ¼ baked potato, salmon, and veggies.
His mid-afternoon snack of choice is always an apple.
For dinner, he either eats out or at home with his family. This meal often comprises protein with vegetables and fruits.
Fitness Journey
When it comes to workouts, Howard has never been more religious. He loves the outdoors a great deal and loves the four miles walk he takes with his wife every day even more.
Work Schedule
Despite earlier assuring his fans of his imminent retirement by 2020, a renewal of his contract with SiriusXM is bound to have him working for the next five years.
His work requires that he goes live on air three days a week, from Monday to Wednesday. This makes his schedule a rather busy one each day.
Family Time
The father of three spends most of his days with his wife and does almost every home activity together. They spend quality time and are much in love with each other.
Their days end at 8 PM when they go to bed.
While renewing his marriage with his wife Beth Stern in the Ellen Show in 2019, Howard vowed to watch "The Bachelor" with Beth every night for the rest of his life. However, it is unclear whether or not he fulfills the promise as part of his daily routine.
On the other hand, his daughters are grown-ups and do not live with the couple in their Southampton home in New York. However, Howard maintains a good relationship with all three.
The Stern daughters, Emily Beth, Ashley Jade, and Deborah Jennifer, live very diverse lives, with Ashley Jade being their daddy's favorite.
From time to time, Howard Stern engages in Transcendental al Medication with his daughter Emily. This helps them hang out together and strengthen their bond.
His Major Awards
From the beginning of his very successful career to date, Howard Stern has bagged himself many awards for his work.
Some of the awards include Billboard's Nationally Syndicated Personality of the year, an award he won eight consecutive times. He was also the first to have the number one morning show in New York City and Los Angeles.
Future Plans
After signing the new contract to extend his time with SiriusXM, the radio host's major plans revolve around his job. He plans to diligently do his work until he officially retires from the airwaves.
He had initially hinted at his intention to settle in peace and enjoy the company of his wife and children.
Two Vastly Different Howards
If you were to listen to Howard Stern today and juxtapose his interviews today compared to the ones he conducted when his career was still picking up, you would notice a huge difference.
The new Howard Stern is much kinder, sane, and diplomatic compared to the old one. When asked how he managed to pull off the best treatment, he reveals that he sought a psychologist's help to overcome his weaknesses and become a good journalist and radio show host.
Looking back, Howard says that he does not know what the younger him was trying to achieve by being harsh and rude to his guests. However, he is still glad that he has learned a lot and is now giving his radio guests the respect they deserve.