American talk show host and radio personality Howard Stern is one of the wealthiest radio personalities around because of his radio program "The Howard Stern Show." Where does this big personality stay when he's not on the air?
Howard Stern owns multiple properties inside the United States, including a home in New York City, a vacation home in the Hamptons, and a mansion in Palm Beach. However, Howard Stern has made comments suggesting that he will ultimately settle in Palm Beach, Florida.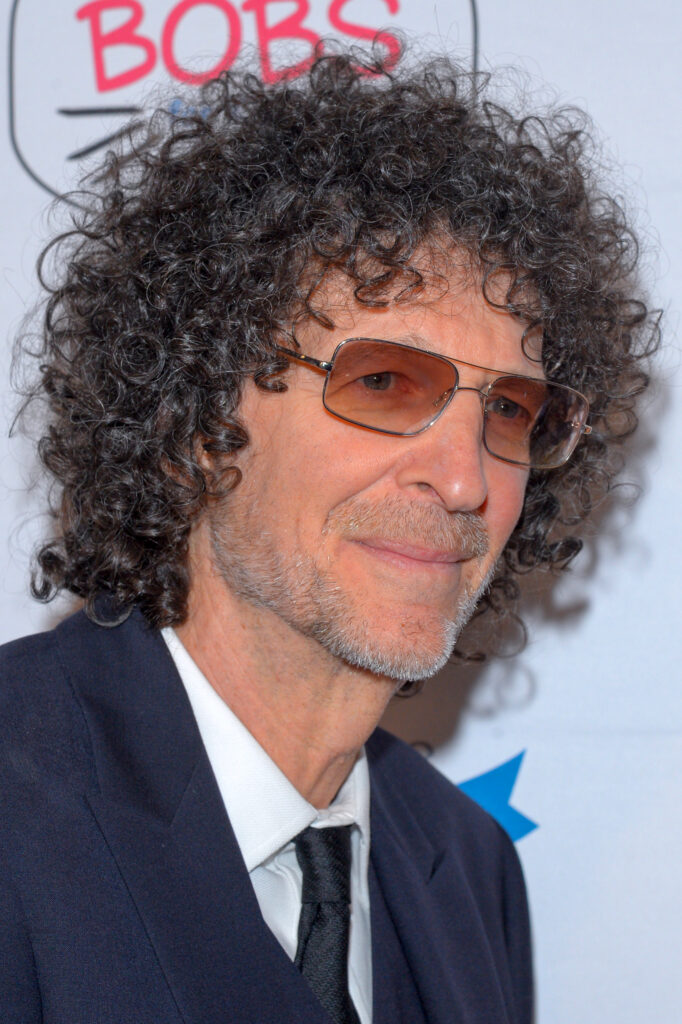 Howard Stern is known for his revealing interviews on his radio show; however, many fans don't know about his personal properties across America. If you're looking to find Howard Stern, it's easier to find him on-air, as he has so many options for housing — who knows where he will be next.
Penthouse in New York City
Howard Stern's real estate portfolio is valued at over $110 million, according to the New York Post. In addition to that impressive real estate portfolio, his entire net worth is an estimated $650 million, making Howard Stern one of America's wealthiest celebrities.
One of Howard Stern's properties is his impressive New York City penthouse, which is valued at $21 million.
Howard Stern's penthouse is on two floors of the Millenium Tower in Manhattan, at 101 W. 67th St., which is one of New York's most elite residential buildings.
The penthouse is actually a conglomeration of five condominiums, three of which he purchased for $8 million in 1998 on the 54th floor, and then two below on the 53rd floor, which he bought for $15 million in 2008.
Howard Stern's penthouse totals around 8,000 square feet of living space for the radio personality to enjoy — one can only dream of living in such a luxurious home.
Howard Stern lives with his second wife, model Beth Ostrosky, and the couple's cat Mooshu.
The Things reports that Howard Stern and his family spent the coronavirus lockdown inside this luxurious penthouse, where Howard Stern would broadcast his show from home.
Vacation Home in the Hamptons
However, when Howard Stern does want to get out of town and relax, he's got options outside of the big apple. One such option is his vacation home in the Hamptons in New York's Long Island.
The Hamptons are an elite summer getaway location for New York City's wealthy, and the vacation destination attracts anyone who's looking for an escape from city living.
Howard Stern's vacation home is no exception to the Hamptons' luxurious reputation, with 16,000 square feet custom-built for Stern and his wife, Beth Ostrosky.
The mansion features eight bedrooms and twelve bathrooms, along with other essentials such as a media room and a bowling alley. Of course, there is also a wine cellar and a pool that has a built-in cabana.
There's no question that it would be impossible not to relax at this beautiful vacation spot, as it has scenic ocean views that would take anyone's breath away.
However, the Hamptons mansion was not always this beautiful!
Velvet Ropes reports that this scenic spot was actually a big empty lot when Howard Stern originally purchased the property in 2005 for $20 million. Yes, you heard that right — $20 million for a whole lot of dirt.
However, Howard Stern paid for this luxurious abode to be custom-designed on the property.
Mansion in Palm Beach, Florida
That's not all, though. Howard Stern also owns property in Palm Beach, Florida.
Howard Stern and Beth Ostrosky purchased the beach house property in 2013 for a shocking $52 million, but evidently, the scenic ocean views are worth the high price point.
The mansion has 18,673 square feet in the main property, with a small guest house on-site clocking in at 1,196 square feet. The home sits on 3.25 acres of land and has five bedrooms and twelve bathrooms.
Howard Stern has said that he's absolutely sick of winters in New York and mentioned that he might move his radio show down to Florida.
The Things quoted Howard Stern on New York City winters, saying, "New York is the center of the world. Why wouldn't everyone just move to Florida and build a New York there? I don't get it."
Perhaps Howard Stern can split his time between all his properties to maximize the best weather at each location — New York in the fall, the Hamptons in the summer, and soaking in the sun during Florida winters.
In this YouTube video by Famous Entertainment, you can check out the glamorous interiors of Howard Stern's three homes for yourself.