TV personality, talk show host, and radio host, Howard Stern, is a household name among many. While fans know a lot about his personal life at present, his childhood is rarely spoken of.
Ben and Ray Stern of New York City are the proud Jewish parents of Howard Stern. The couple raised Howard in the hustle and bustle of Jackson Heights, Queens. From an early age they immersed him in radio, which some may say was the cause of his fascination for show business today.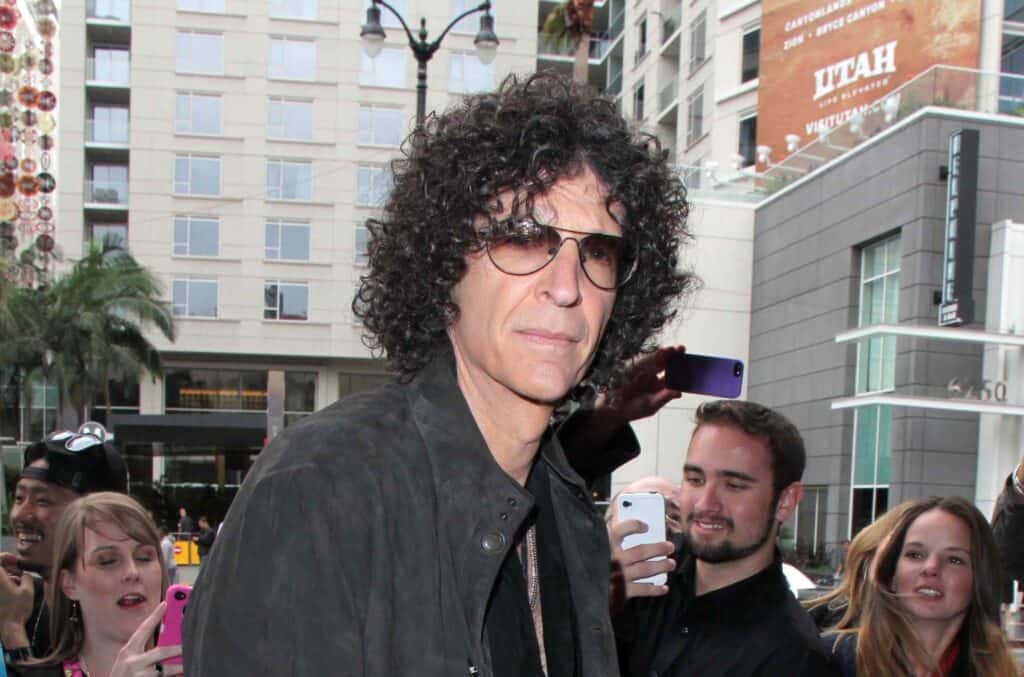 His mother was an office clerk in the city, while his father was in the U.S. Army during the war. The two both switched careers after some time, with his mother staying home to take care of the family and his father working in radio.
Infected with Ambition
By the age of five, Howard wanted to be in radio just like his dad. In an interview, he stated, "When I saw my father as a recording engineer … I was enamored.
Looking at how my father was so reverential to those people, I thought that maybe he could look at me with that kind of respect if I could get behind a microphone.".
Ben set up a microphone, tape machine, and turntable for his son in their basement. This gave him the freedom to play and pretend to be a real-life radio host.
During this time Howard really flourished, enjoying his time making pretend prank calls, sketches, and commercials.
Alternative Lifestyles
Early on in the 1970's Howard's parents both began to practice a type of healing called, Transcendental Meditation. They felt strongly that their son should also learn this practice so that he too could heal in this way.
The popular radio host believes that it has aided him in quitting smoking, moving up in his career, curing his OCD, and healing his mother's depression. It seems that he still practices it to this day, and owes a lot of his success to the technique.
While also coming from a Jewish background, Stern's parents took their religion very seriously, doing everything to the book. This paved the way for Howard, whether he decided to take up traditional aspects of the religion or not.
Howard is no stranger to light-hearted comedy and tip-toeing the edge of what's acceptable and what's not. During his talk show, Stern makes frequent jokes and comments about being Jewish.
His parents don't seem to be overjoyed with these comments, which they have expressed before on live radio. This begs the question if Howard will raise his kids in the same way, along with the same traditions and customs.
When asked in an interview with the New York Times how he was traumatized, he responded, "The way I grew up". This makes us think Howard has some skeletons in the closet that he hasn't yet dealt with.
Ben and Ray may have allowed things to go unspoken of, creating traumatizing experiences for young Stern.
Tightly Knit
Howard's show, "The Howard Stern Show", features many guests daily, to talk about anything and everything. This show is truly what he has been waiting for his entire life.
During one particular airing of the radio show, Howard invited his parents on, to guest host for an hour. During the show, he had many fans ring in to ask questions and speak with his parents.
Recently Howard announced his father's health concerns, expressing his concern as his condition has worsened. According to Stern, his father is "stone-deaf" and "can no longer sit up for too long".
The radio host also shared a personal conversation he had with his dad. He told him,
"Dad, I want to say something to you on Father's Day. I want to thank you for giving me life. And on Father's Day, I would also like to thank you for being very, very supportive of me going to college and paying for it. And I would also like to thank you for my radio career. You were always full of good advice."
At an impressive age of 97 years old, Ben Stern is still pushing on, taking each day one at a time. While Ray, 92, continues to support him each day.