People underestimate Kim Kardashian, but they shouldn't. The socialite built an empire for herself and her family and keeps busy doing it.
Kim Kardashian's daily routine changes, but she focuses on her family, business ventures, and law school studies as she pursues her passion for social justice and legal reform.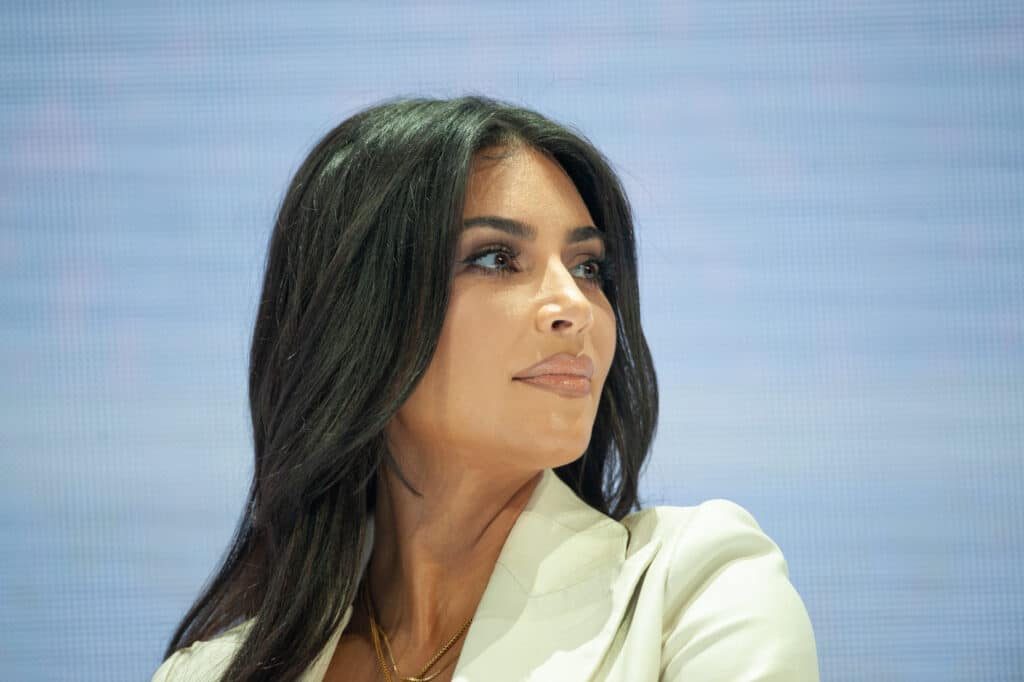 If you personally want to follow in Kim Kardashian's footsteps, be prepared to follow at a sprint — and to wake up before 6 AM.
Morning Routine
In 2020, Kim Kardashian sat down with her sister Kourtney Kardashian's media brand, Poosh, to describe how she balanced being a mother, a businesswoman, and a law student in addition to making time for self-care in her day.
Her first secret is starting her day early.
Technically, we all have the same amount of hours in our day, but most of us spend a lot of them sleeping. However, in Kim Kardashian's case, she gets a jump start on her daily tasks by waking up at 5:45 AM, just in time to prepare for her 6 AM workout.
She says she manages to make waking up easier each morning by preparing her workout clothes the night before. Kim Kardashian admitted to Poosh that she does this so that she can sleep in; if she puts out her clothes early, she'll sleep in until 5:53 AM to snooze an extra eight minutes!
After her workout, she'll wake up her kids around 7:05 AM, and they'll eat breakfast together. Then, at 9:30 AM, she'll start her glam routine and be ready to film "Keeping Up With the Kardashians" by 11 AM.
Daytime Grind and Nightly Routine
After a busy day of filming, Kim Kardashian says she's able to get home just after dinner to hang out with her kids and put them to bed. Usually, she enjoys going to bed early, but as a law student, she spends her nights studying; after putting her children to bed, she goes back to studying law until around 11 PM.
Kim Kardashian spoke with writer Janet Mock in a 2017 interview for Interview Magazine about how one of her greatest tools is that people underestimate her. The truth is, Kim Kardashian works incredibly hard.
She describes how her workday may consist of comparing hundreds of samples and products, as well as handling her reality television show, and that "In between, I'm taking my son to a music class and my daughter to a horseback riding class."
In an Instagram post from 2020, Kim Kardashian uses her time to promote one of her business ventures, SKIMS.
Additionally, Kim Kardashian dedicates any spare moments in her day to studying law.
She works with the organization #Cut50, which describes itself as a bipartisan effort to pursue criminal justice reform. Some of the #Cut50 campaigns include seeking justice for George Floyd and dignity for incarcerated women.
The New York Times listed Crystal Munoz, Judith Negron, and Tynice Hall as three incarcerated women that Kim Kardashian personally advocated for, using her significant platform.
Balancing Everything
Kim Kardashian's daily routine has majorly changed since her 2015 daily routine profile with Harper's Bazaar.
In the interview, punctuated with the socialite's selfies, she explained some of her favorite beauty products, saying she likes to switch up her products but that, "Dr. Lancer makes a good hard body scrub I use. And I just started using this black bar of face soap by Erno Laszlo."
Things have changed since then, as evidenced by her 2020 interview with Poosh, five years later.
Kim Kardashian says that although juggling everything can feel overwhelming at times, she has enjoyed keeping busy — although she always wishes that she could find more hours in the day to study. She also credits self-care as playing a huge part in balancing so many different ventures in a day.
"I know it might sound silly, but I used to get facials and massages once a week. I went months and months without any self-care or doing things for myself. … Carving out time for self-care (no matter what it is) is always important."
She also credits CBD, a non-psychoactive cannabis product, with helping her manage stress and anxiety.
In short, Kim Kardashian has a lot going on. Funnily enough, she's also just like many of us, as she says that she also wishes that she has more hours in a day.