Mariah Carey is a popular American singer, songwriter, actress, and record producer. She is known for her unique singing voice and her ability to use the "whistle register", or the highest register of the human voice. Mariah is one of the best-selling music artists in the world and has sold over 200 million records worldwide.
Mariah Carey's daily routine consists of staying away from sugar, daily walks or jumping in the pool for exercise, wearing minimal makeup, and hopping in the bath at the end of the day to unwind. It seems as though the famous artist has a specific routine for everything ranging from working out, eating, beauty and she even has a specific day- before performance routine.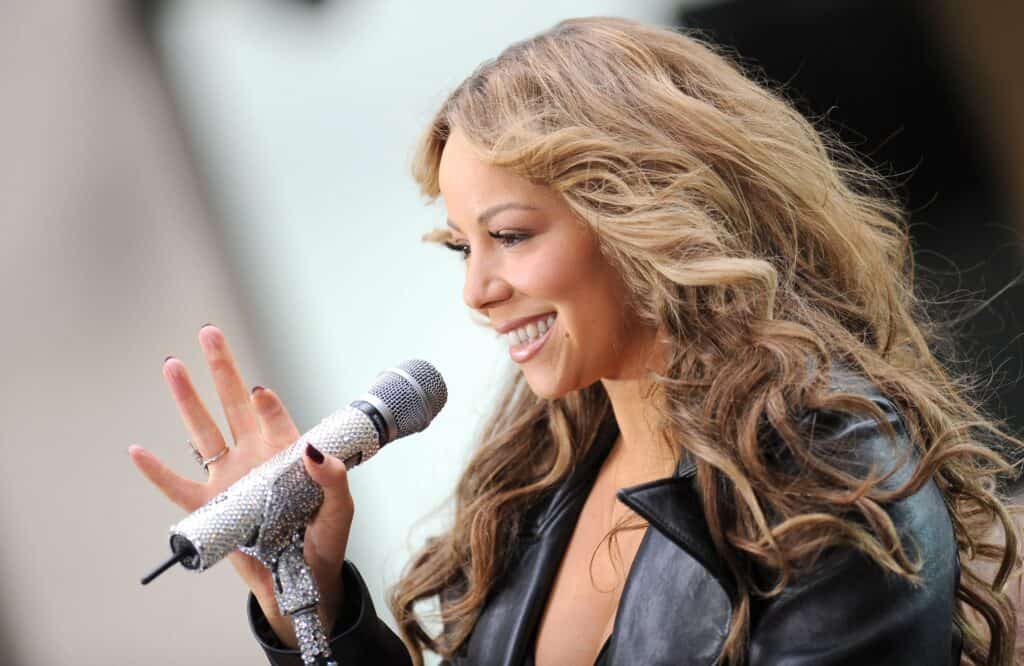 Being in the public eye for over thirty years now, Mariah Carey sure does know her way around making herself look the absolute best. The artist has shared tips and tricks online for her secrets behind her beauty routine, including products, and her diet and workout habits that keep her in such good shape.
Mariah Carey's Beauty Routine Secrets
It almost seems as though Mariah Carey does not age. Her lavish beauty routine and glamorous lifestyle definitely do have something to do with it.
Can you believe that she's over 50 years old? Not only is Mariah Carey considered the Queen of Christmas, but the star is also the queen of extravagant practices that keep her looking her very best.
In 2018, the artist shared her rather strange bath routine that consists of bathing in cold milk. She denied rumors about her bathing in mineral water and instead, stated that milk keeps her skin moisturized and soft. At the end of a long day, Mariah Carey loves to unwind by taking a bath in warm water, when not doing her milk bath routine, or by hopping in a hot tub. She loves water and finds that taking a bath relaxes her mind and body.
Mariah seems to embrace the "all-natural" look, although most of her pictures online and on her social media are her in a full-face of makeup. Stating that "less is more", Mariah tries to embrace her natural look when she's not in front of the camera, especially since she is also said to absolutely hate mascara and steams her face if she is wearing a lot of products.
The Day-Before Performance Routine
With years of expertise in performing and singing her heart out, Mariah has learned how to be in the best shape the day of a performance.
She keeps a strict 15-hour beauty sleep protocol, where she goes to bed super early in order to be well-rested before performing, but it doesn't stop there because she is also accompanied by twenty humidifiers in order to keep her vocal cords hydrated.
Most people would've just thought that one humidifier would do the trick, but not if you're Mariah Carey.
On top of the many humidifiers and long sleeping arrangements, Mariah likes to hire a masseuse when she can't fall into a deep slumber when she really needs her beauty sleep. She states that her masseuse truly transforms the room into a relaxed atmosphere.
The Star's Daily Work-Out and Eating Habits
Mariah Carey has kept a killer body throughout all these years, and she's not giving it up anytime soon. The main secret behind her weight-loss has been cutting out all processed sugar and consuming lean protein.
Mariah stays far away from sugars, including chocolate and candy. Whenever the star has a sweet craving, she snacks on small pieces of fruit. She stated that ever since she cut out sugar, she's been feeling and looking her very best.
Along with her sugar-free lifestyle, she incorporates a ton of lean protein and can oftentimes be spotted snacking on smoked salmon and capers. Although this has helped her keep the weight off, she says people would hate her diet and that it's actually "the worst".
The artist has also said that one way she doesn't stress herself out over aging or her weight is by simply not weighting herself. I mean, that definitely makes sense! Mariah measures her weight through how her clothes fit and by how she feels. That's a pretty good tip.
Although she often talks about how the way she looks is 90% due to her eating habits, Carey still works out at least three times a week. Since having a C-section, she wasn't able to fully commit to working out to get rid of some extra weight after having a baby.
After trying out water workouts and aerobics, she fell in love with the way the workouts made her feel. She told Oprah that in the water, "you're actually exercising twice as hard without feeling it."