With a career spanning four decades, Mariah Carey is a pop superstar. What song started it all though?
Mariah Carey's first song was 'Vision of Love' which she released as her debut single off of her first album Mariah Carey. She broke multiple records with her first album and the song 'Vision of Love' won the Grammy for Best Pop Vocal Performance, Female. She also won the Grammy for Best New Artist.
You can read more below about Mariah Carey's song 'Vision of Love,' her debut album's influence on future singers, and the records she broke with both.
Mariah Carey's 'Vision of Love'
On June 12, 1990, Mariah Carey released her debut self-titled album, Mariah Carey. It was only a month before that she had released her debut single and teaser song for the album 'Vision of Love.'
The song had been featured on Carey's demo tape for Columbia records, among three others, all of which made it onto her first album. She had written the demo with the drummer Ben Marguiles as well as seven songs on her debut album.
'Vision of Love' gave the world a taste of Mariah Carey's multi-faceted singing talents and her incredibly rare vocal range. It was well-received by music critics across the board.
Many praised the song for not only its lyrical composition but they praised Mariah Carey for her vocals on the song, especially her use of melisma. If you don't know, melisma is when a singer sings a single syllable of a word over the course of a few different notes.
Her song didn't just hit with the critics though, it created a huge fan following for Carey. 'Vision of Love' peaked at number one on the Billboard Hot 100 on August 4, 1990, which was a foreshadowing of an extremely successful career to come.
On top of 'Vision of Love's success in the US, it also topped the charts in Canada and New Zealand. It broke into the top ten spots in Australia, Ireland, the Netherlands, and the UK.
Carey's Influence on Pop
Mariah Carey didn't just make it onto the number one spot on the charts with her song 'Vision of Love,' she ended up influencing an entire generation of female and male pop singers. How so though?
Well, one reason definitely would have to be her incredible voice. She has a rare five-octave vocal range and hits the whistle register in a ton of her songs, not to mention her melisma mentioned above.
So it doesn't really come as a shock when you find out that Mariah influenced huge stars like Beyoncé, Christina Aguilera, Ariana Grande, and Rihanna.
Beyoncé has even said that hearing 'Vision of Love' inspired her to start running vocal tracks herself. Christina Aguilera said that the song was the breath of fresh air that she needed and Kelly Clarkson has started that after hearing it she knew she wanted to be a singer.
The list of pop stars who cite Mariah Carey as their inspiration goes on from there too. Sara Bareilles, Natasha Bedingfield, Brandy, Geri Halliwell, Grimes, Jordin Sparks, and even Justin Bieber have said that 'Vision of Love' and Mariah Carey helped them down their career paths.
At the 1991 Grammys, Mariah ended up taking home the award for Best Pop Vocal Performance, Female, for the song 'Vision of Love.' She also won the Best New Artist award for her album Mariah Carey.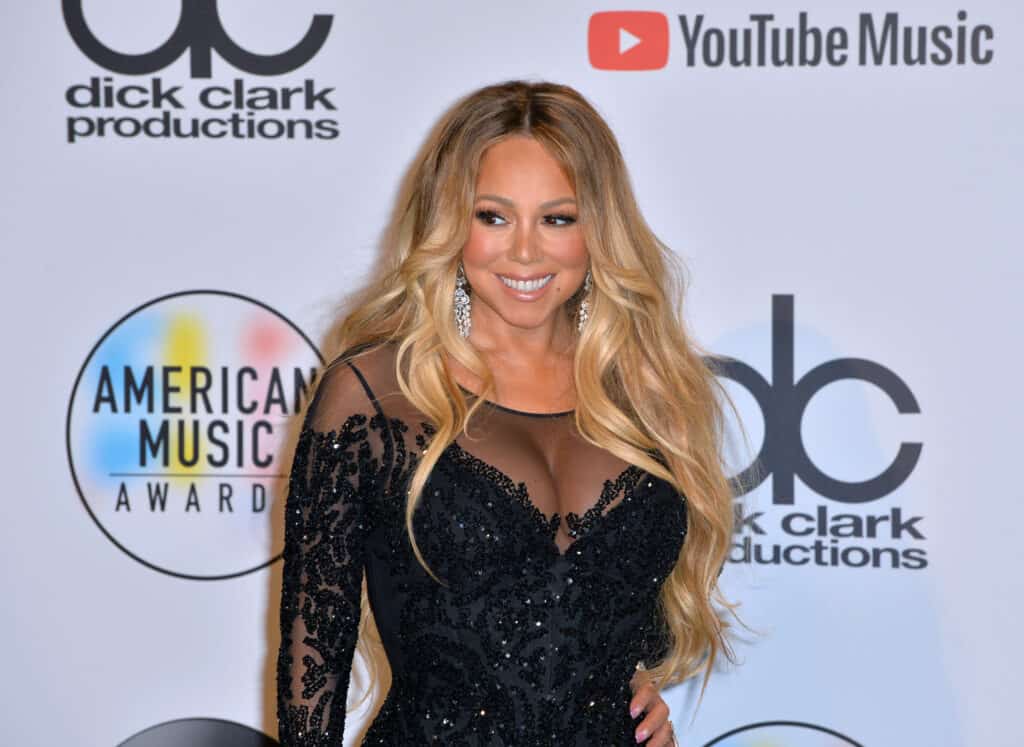 Mariah Carey Achievements
While 'Vision of Love' influenced an entire generation of female vocalists, Mariah Carey had some big achievements. It was the first album in twenty years to have four singles to reach number one on the Billboard Hot 100.
The four singles were 'Vision of Love,' 'Love Takes Time,' and 'I Don't Wanna Cry.'
The album was also the bestselling album in the US in 1991. It has gone nine times platinum in the United States and has also had international success.
Mariah Carey went seven times platinum in Canada, four times platinum in Australia and New Zealand, three times platinum in Japan, and platinum in the Netherlands, Sweden, and the United Kingdom.
The success of her debut album certainly set the bar high, but Mariah was up for the challenge because she is now one of the best-selling artists of all-time and holds many accolades and achievements. Like being one of the only artists to ever achieve a chart-topping song across four decades.