Max Verstappen is a Belgian-Dutch Formula 1 racing driver who has broken records and won many titles. Due to his young age, Max has a long and extremely lucrative future ahead of him — but just how lucrative are we talking?
Max Verstappen earns a salary of a whopping USD $25,000,000.00. That figure, while more than impressive enough on its own, does not include the income he earns from brand endorsements, sponsored posts on social media, and winning competitions.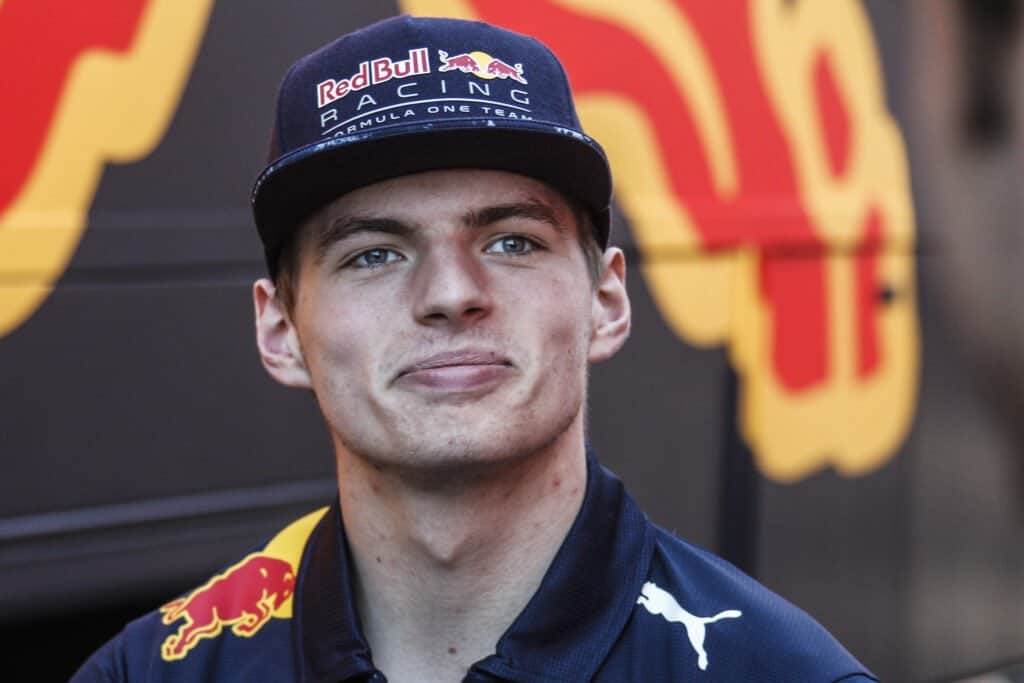 He is the world's youngest and second-highest paid F1 driver, but what exactly does Max Verstappen's paycheque reveal? For this answer, as well as information on how else he makes his money — and spends it — keep reading.
Max Verstappen's Salary
Max has a salary of USD $25,000,000.00, courtesy of Red Bull. He has contracted to Red Bull Racing since 2016 and has resigned with them, so he'll be earning that salary until 2023.
At the start of 2020, when he resigned his deal with Red Bull Racing, it was widely reported that he received a signing bonus that was the equivalent of just over USD $6,000,000.00.
Details of Max's Red Bull Racing contract were leaked. On top of his basic salary, Max receives a €50,000 bonus for every point he scores, and €250,000 for every win he bags.
In his Red Bull Racing contract is a clause that has become known as The Max Verstappen Clause. In a nutshell, this clause states that Red Bull must provide Max with a fast enough car to allow him to win races on his "own merits".
As of 2021, he earns the second-highest salary of all active F1 drivers. Living F1 legend Lewis Hamilton claims the top spot with his US $30,000,000.00 salary from Mercedes.
How Does Max Verstappen Make His Money?
As if his massive salary and estimated net worth of USD $60,000,000.00, wasn't enough, Max also has many valuable brand deals that see to it that he smiles his way to the bank every month.
Max has many sponsors, but his main sponsors are G-Star, Raw, Jumbo Supermarkets, CarNext.com, ExxonMobil, and Ziggo. Of course, his biggest sponsor is the brand that pays his salary every month: Red Bull.
Max's deal with Red Bull is multifaceted. He promotes Red Bull energy drink across his social media platforms and dons the Red Bull logo on all of the merchandise he wears on the raceway.
He also has smaller brand deals with companies such as Puma, Aston Martin, Tag Heuer, Mobil Oracle, and Alpha Tauri though it's not known how much he makes from these deals.
Max also owns an online store as well as a brick-and-mortar shop called Verstappen Shop. Fans can purchase everything from scale models of his cars and helmets to branded clothing for men, women, and children alike.
And finally, Max has a special arrangement with F1 Experiences. It's not known how much he charges to make a guest appearance at its Champions Club events and Paddock Club Reception events but we imagine it's a pretty penny.
How Does Max Verstappen Spend His Money?
It shouldn't come as much of a surprise to read that Max spends most of his money on vehicles. Over the years, he's amassed quite the collection — some of which he got before he was even legally allowed to drive!
Though he has been gifted many vehicles by brands and sponsors, he has spent much of his own money on vehicles.
His personal car collection includes an Aston Martin Vantage, Aston Martin DBS Superleggera, a Ferrari Monza SP2, Ferrari 488 Pista, a Renault R.S.01, a Porsche 911 GT3 RS, and a Mercedes-Benz C63 S AMG.
Though four wheels are what made him his fortune, he doesn't limit himself to them. He also owns a Falcon-900EX private jet which he supposedly bought from Richard Branson.
Max doesn't keep his fortune to himself. In 2020, during the devastating Australia wildfires, he donated an unspecified amount to a koala fundraiser arranged by the Port Macquarie Koala Hospital.
He has also joined Jenson Button and Lewis Hamilton in donating £15,000 to the Just Giving page for Billy Monger, an aspiring racer who tragically lost both of his legs in a horrific raceway accident.