Being a successful racing driver and 2021 Formula One World Champion comes with great benefits, and it starts with each racer driving for a team. The same is true for Max Verstappen.
Currently, 2021 Formula One 34th and youngest world champion Max Verstappen competes under the Dutch flag in Formula One with Red Bull Racing, a racing team that helps run racing strategies for the World Championship titles.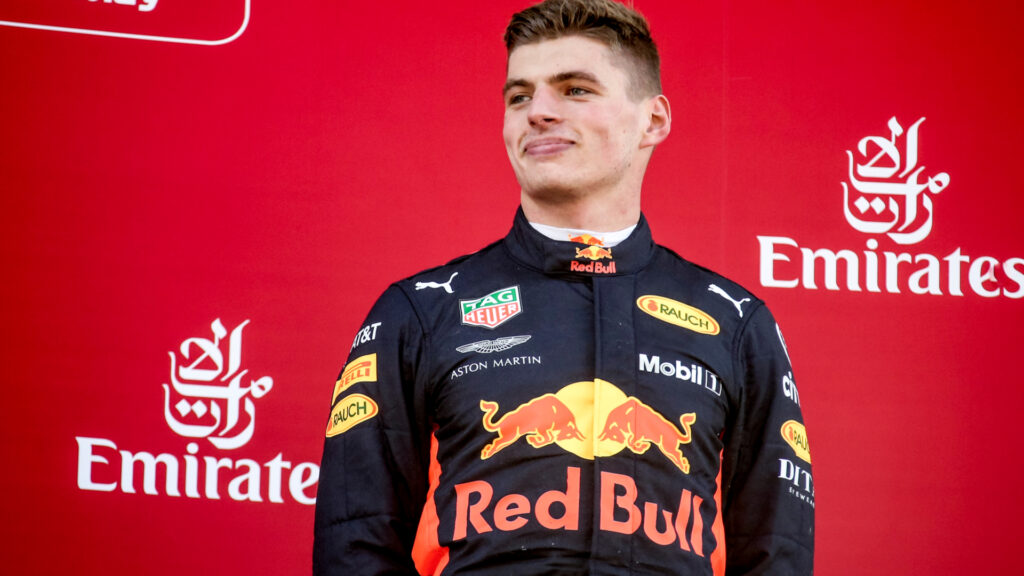 What Are Max Verstappen's Awards?
Max Verstappen is known for his aptitude in Formula One car racing and has greatly influenced upcoming car racers. From a tender age, he has exceeded the limit with his ability, wit, and stamina.
Of course, it came with a lot of hard work, perseverance, and consistency, which really paid off. The Formula One champion rose to fame and has achieved quite a lot, after all. His accomplishment cannot be left unspoken.
Max Verstappen won the 2022 Laureus World Sportsman of the year. This puts him in the same league as other reputable icons like Lionel Messi, Micheal Schumacher, and Roger Federer.
To claim his first Formula One championship back in the 2021 season, he defeated seven-time World Champion Lewis Hamilton.
"I was very happy, of course, but it was a lot of hard work and years of preparation. I'm incredibly proud, "  Max Verstappen said in a statement after he was announced as the winner of the Lauren award."
Since I was a little kid, I dreamt of being on the top step and winning the championship. I said to my dad [former Formula 1 driver Jos Verstappen], 'We did it, this is what we worked for all these years, and now we are here, the two of us, all the memories, all the years of traveling all over Europe, going for that one goal and we achieved it."
Back in 2021, the Red Bull driver earned the Autosport's International Racing Driver of the Year Award, defeating Lewis Hamilton in the process.
This organization, Autosport, holds a ceremony that honors the best racers every year. Verstappen competed with Lewis Hamilton and others in the International Racing Driver Category and, being the Formula One Champion, it didn't come as a surprise when he received the award on a Sunday night.
Although Verstappen wasn't available for the event, the Red Bull boss, Christian Horner, wholeheartedly filled in and accepted the award on behalf of the racer.
Horner added, "Obviously, he has developed and matured over the last few years. The way he drove last year was outstanding and to go up against Lewis Hamilton, who was at the top of his game."
According to him, Verstappen had led more laps over any other driver and won a lot more races so the award was highly deserved.
Max made sure he expressed his appreciation through a video message.
"First of all, I would like to say a big thank you to all the fans for voting for me to win this award. All the support over the years was amazing".
He had also expressed his thanks to the Red Bull team for the car offered in winning the world championship title.
Who Does Max Verstappen Drive For?
The son of former Belgian karting champion Sophie Kumpen, and former Formula One driver, Jos Verstappen, Max Verstappen joined the Red Bull junior team in August 2014.
The Red Bull team is no stranger to Formula One. Their level of success has elevated over the years,with the team claiming six victories and reaching second in the constructor's standings in 2009. For the next seasons, they claimed double titles between 2010 and 2013 consecutively.
Max Verstappen revived their hope for regaining their glory when he secured the first drivers' championship since 2013 by winning 11 of 22 races. Red Bull Racing came into reality in the year 2004, later on getting a team lead in Christian Horner. The purpose of this team was to challenge for world championship titles and race victories.
Max Verstappen became the youngest winner in Formula One history at the age of 18 when he moved to the Red Bull team in the Mid -2016 season. He will stay with the Oracle Red Bull Racing team through to the end of 2028 after signing a mammoth five-year extension to his contract.