Oprah Winfrey is an extremely popular American talk show host, television producer, author, and philanthropist, best known for her personal talk show, "The Oprah Winfrey Show". She has been named the world's most influential woman on a number of occasions and her hard upbringing has shown young women all over the world that anything is possible. Oprah Winfrey is vocal about the world's most important issues and is an advocate for self-improvement, mindfulness, and spirituality.
As one of the world's most influential people, Oprah Winfrey's daily life is full of meditation and relaxation because she chooses to put her mental health above all else. Her daily routine typically consists of waking up early, spending time with her dogs, working out, eating balanced meals, working, and ending the day with a bath.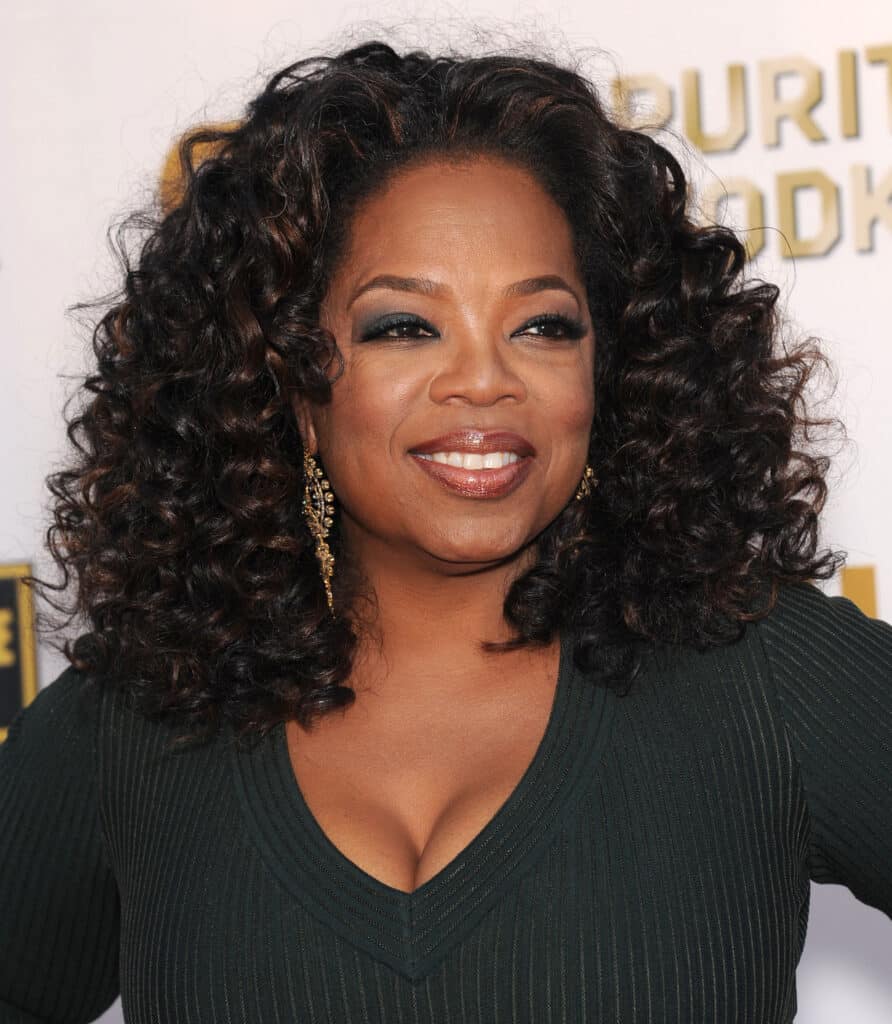 Oprah Winfrey stresses the importance of stress relief and enjoys the little things in life. She holds a ton of appreciation for all the good and bad things that occur every day, and she has stated that being self-aware is key to living a happy life.
Oprah Winfrey: The Woman Who Has Been Through It All
Oprah Winfrey was born in Kosciusko, Mississippi in 1954, and her childhood was unfortunately quite traumatic and filled with a lot of sadness. Her troubled adolescence in the small farming community included sexual assault by male family members and friends of her mother.
She struggled for many years because of the trauma she had been experiencing, and eventually moved to Nashville, Tennessee, to live with her father, a barber, and businessman.
In 1971, Oprah Winfrey began her studies at Tennessee State University, where she began working in radio and broadcasting. After finishing up her studies and graduating from her undergraduate career, Winfrey moved to Baltimore, Maryland, where she became the host of "People Are Talking", a TV chat show.
Her audience absolutely adored Oprah, and the show was a big success. She stayed with the show for eight years until being recruited by a television station in Chicago to host her very own show.
Delighted, Oprah took the position at "A.M. Chicago" and she earned a first-place rating in a matter of a few months.
Realizing her talent in hosting, she launched, "The Oprah Winfrey Show" in 1986 which ended up running all the way until 2011. Oprah Winfrey gained an audience of over 10 million people and the show was on 120 television channels.
The show grossed $125 million in its first year of being broadcasted, and Oprah received a whopping $30 million.
People loved the way her show stayed away from the typical trashy and exploitative tabloid topics, and she gained a ton of respect from fans everywhere. Her show ended in 2011 when her contract with the television channel, ABC, had ended.
After the show ended, Oprah launched her own network, the Oprah Winfrey Network and although the launch was quite rocky, her name in the entertainment industry only got bigger and she scored interviews with major celebrities.
Discovery became the majority owner of the network in 2017, but Oprah still remained chief executive. In 2018, Oprah began a partnership with Apple in which she would create original content for the company.
"Oprah's Book Club" became a subscription service on Apple TV+ in 2019. She continued to be a major source of gossip, news, and television hosting, earning many awards including the most influential woman, richest African American of the 20th century and even earning the Presidential Medal of Freedom by President Barack Obama.
Oprah's Daily Routine
Oprah Winfrey is an icon in the modern world and has shown people everywhere that anything can be overcome. Coming from a traumatic and abusive home to building an empire, Oprah Winfrey is the woman who has been through it all.
Winfrey starts her day off by waking up early and watching nature outside of her bedroom window. She absolutely adores animals and wildlife, so of course, she loves spending time watching geese fly over her backyard and the ocean in the distance.
She then brushes her teeth, takes the dogs out, makes some coffee, and reads five cards from her 365 Gathered Truths box. She also meditates while her coffee is brewing.
At 9 am, Oprah likes to do a quick workout to improve her strength and flexibility. After stretching her body and doing a low-impact workout, she also enjoys running a giant loop around her property.
In the springtime, she takes time after exercising to work in her garden. But either way, she always has lunch in her garden after working out.
After lunch, Oprah gets done all of her work-relating assignments in order to get them over with for the rest of the day. If she's feeling it, she meets up with friends for a quick workout again before making a balanced meal for dinner at 6 pm.
In the evening, Oprah likes to run a bath and relax before heading to bed. She spends time reading, doing self-care, meditating again, and sometimes even writing.