Oprah Winfrey is an American national icon best known for her legendary daytime talk show The Oprah Winfrey Show, in which she inspired countless viewers over the span of two decades and gave away 276 cars that one time ("You get a car!"). She has since ended her show, but it made us wonder, where does Oprah Winfrey live today?
Oprah Winfrey lives in Montecito, California, which is where she and her longtime partner Stedman Graham reside the most out of their 6 stunning homes.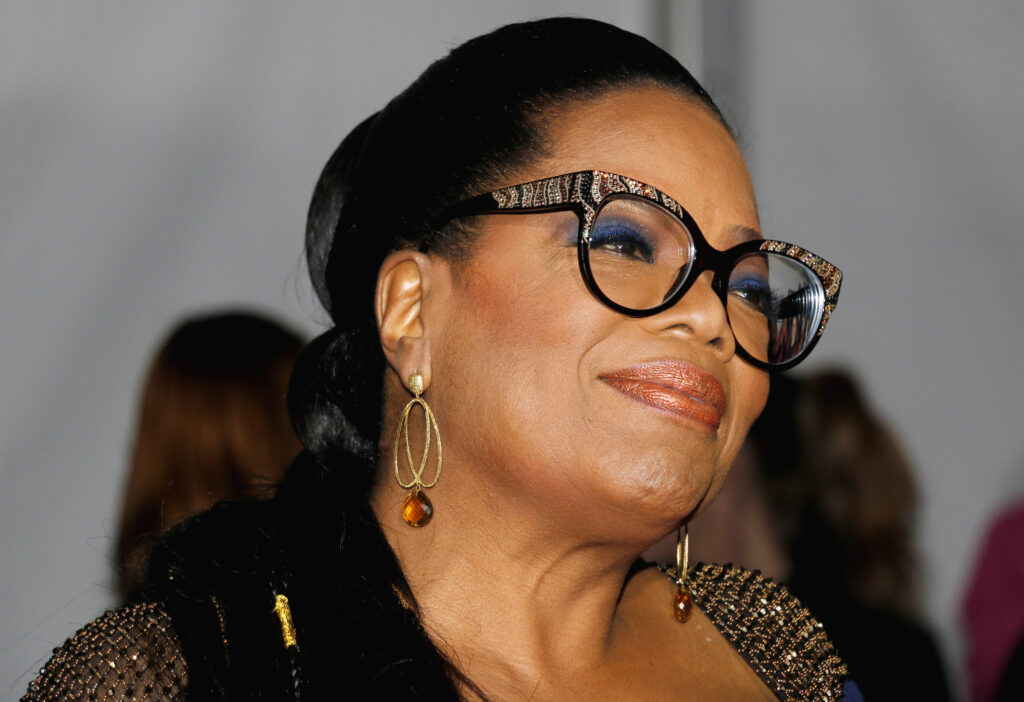 Let's take a tour inside her Montecito home.
Its Name Is Symbolic
"The Queen of All Media", Oprah nicknamed her sprawling 23,000 square foot Montecito mansion 'the Promise Land'.
The name came shortly after purchasing the 65-acre mansion for a hefty $50 million dollars back in 2001, after Oprah had a conversation with her personal trainer and longtime friend, Bob Greene.
At the time, Greene was also the construction project manager for Oprah's home renovation.
Oprah told Vogue that she had been calling her new home Tara II, which was the name of the plantation in the classic movie Gone With the Wind.
She had been scouring for properties that looked like a Southern plantation after starring in the 1998 psychological thriller Beloved, a film adaptation of Toni Morrison's novel of the same name, which centered around a former slave after the Civil War in America.
The movie was unfortunately a box office flop, but it made an impact on Oprah.
During a walk on the property grounds, Greene had suggested to Oprah that she should change the name from Tara II to something more fitting, given her self-made success despite a rough upbringing and not to mention being an African-American woman hailing from the state of Mississippi, born to a single mother.
That's when Oprah decided that finding her perfect home was "like a dream," or "a promise."
The Apostles at Hallelujah Lane
Oprah had a large grove of 12 oak trees planted on her property which she nicknamed "the Apostles." She has said that she often likes to sit under the shade of the trees and read.
To get to the Apostles, Oprah has to walk along Hallelujah Lane, one of several beautifully cobblestoned lanes that wind through her California estate. There are also thousands of white hydrangeas that line the pathway, Oprah's way of paying homage to her grandmother, who had a hydrangea bush on her front porch while Oprah was growing up.
Oprah shared a picture on her Instagram, the tree branches massive, outreached, and intertwined. We wonder if it's her favorite tree?
Her Surprisingly Modest Dining Room
For a space so big, her dining room is surprisingly homey!
Oprah decided to renovate the dining room in 2013, realizing she longed for a space that would reflect her "heart and spirit," and wouldn't fear of "getting the fabric dirty" on the furniture.
Before the renovation, the dining room featured a long table that seated 10 guests with gold and pink accents throughout the space, with a gold, circular mirror at the front of the room.
She went with a modern update which you can see in the video below.
The Kitchen Is The Place To Be
In 2013, Oprah ousted the kitchen's pizza oven and fireplace to make more room for herself and her guests.
According to her, "everybody tends to end up in the kitchen," and she likes being there too.
Ditto, Oprah.
You can even see her gorgeous kitchen in one of her Weight Watchers ads because let's not forget–in addition to having a drool-worthy home, Oprah is also the third-largest shareholder in the company since first investing in 2015.
Her Living Room Is Full Of Books
Oprah once invited interior designer Rose Tarlow to visit her home back in 2010. Tarlow had criticized the living space as being disconnected from Oprah — Tarlow didn't think the "house had anything to do" with her.
Tarlow asked Oprah "What physical thing would you least like to live without?" and Oprah chose books.
We get that — especially given her famous Oprah's Book Club that she started way back in 1996.
In true Oprah fashion, she took up her renovation plans and got going with the addition of more of her favorite titles throughout the house.
You can see the many shelves of stacked books behind her in this video where she discusses her favorite titles that have helped, inspired, and comforted her.
Her English Garden
Outside, Oprah also likes to tend to her English garden, which has a breathtaking view of Montecito.
She helped plant the full acre of rose bushes that were designed by expert rosarian Dan Bifano that is only a part of the beautiful garden.
Oprah likes her plants to be as gorgeous as they are diverse, so there are many different species of annuals and perennials on her plot.
NY Times Room
Wanting a peaceful place for only herself to reclude to and read The New York Times, Oprah built an open-air stone teahouse on the Montecito property.
Oprah wanted the room to feel like receiving a hug, so she had it built very small, furnished with green wicker accents and no bathroom.
There's no bathroom because Oprah didn't want the sound of a flushing toilet to ruin the reading mood, though of course in true billionaire fashion she has fountains that circle the teahouse which she can turn on if she really wanted the sound of running water.
The Property Next Door
Towards the end of 2015, Oprah bought a whopping $29 million dollar estate that bordered the entire eastern side of the Promise Land.
Originally built in 1919, Oprah renovated this property space in 2016, though that's a whole other post in itself!