One is the Queen of All Media while one is just referred to as "Queen", but both Oprah Winfrey and Beyonce Knowles-Carter are both the queen of the bank. The two African-American idols have enjoyed incredibly successful careers and today live lives that resemble nothing of their humble upbringing, but who is richer? 
Oprah is by far the richer of the two with a reported net worth of a staggering $2.6 billion. But Beyonce certainly isn't raking in chump change as she boasts a net worth that is reportedly a cool $500 million strong.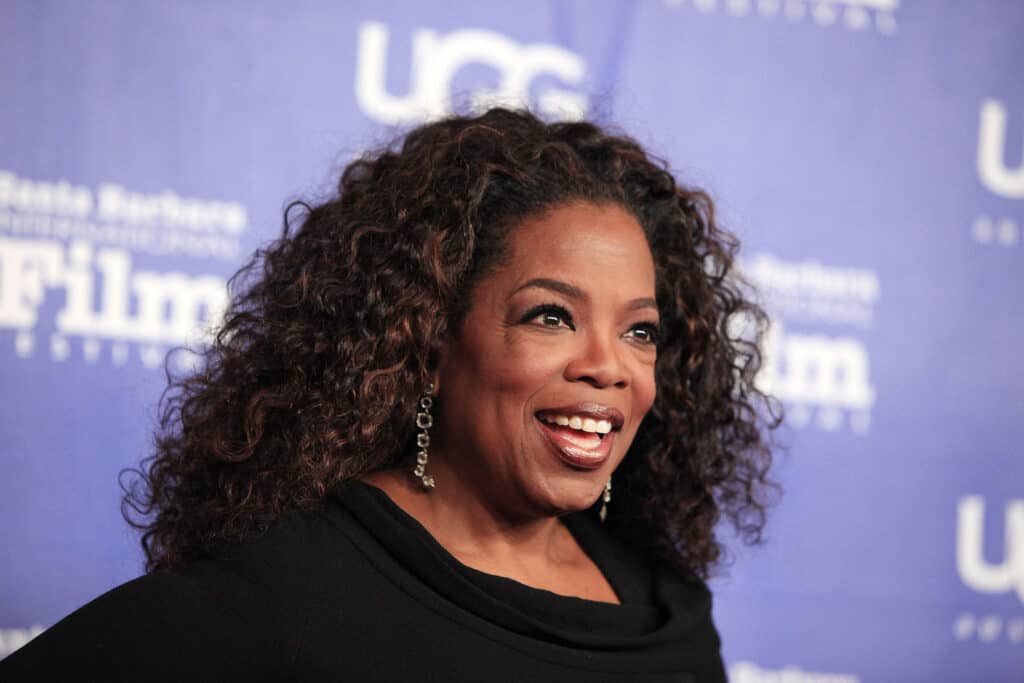 There is no denying that both of these inspirational women have worked hard to earn their fortunes, and they both spend their money wisely — in their lavish lifestyles and charitable endeavors. But how did the powerhouse pair make so much money, and how do their earnings compare?
How Oprah Winfrey Got So Rich
Oprah Winfrey's career in entertainment began at the tender age of 19 when she landed her role as a co-anchor for her local evening news station and the rest is history. By 8 September 1986, the first episode of The Oprah Winfrey Show was aired and by 1995 she was the richest woman in entertainment.
The trailblazer co-founded a company called Oxygen Media, launched Oprah Radio, and created OWN: Oprah Winfrey Network. OWN is now a business empire and she owns 25.5% of the cable channel which on its own equates to upwards of $65 million.
For many years, Oprah struggled with her weight and so when she found something to help her shed her unwanted pounds — Weight Watchers — she purchased a 10% equity stake in the company.
Oprah's other moneymakers include O, The Oprah Magazine which ended in December 2020, an investment in Andrew Weil's True Food Kitchen restaurant chain, Harpo Productions, acting, lending her voice to animated characters, producing other shows, authoring more than five books, creating a health soup line, and selling her homes.
Much like other celebrities, Oprah also charges a fee to appear at certain events and charges up to $400,000 to speak at corporate events, private events, product endorsements, private virtual appearances, and so on.
When it comes to spending her money, Oprah doesn't limit herself. She owns a $42 million private jet, has purchased more than $100 million worth of property across the globe, goes on lavish holidays with her closest friends, and opened The Oprah Winfrey Leadership Academy for Girls in South Africa.
How Beyonce Got So Rich
Unlike Oprah, who was so poor growing up that she often had no access to running water and wore potato sacks as dresses, Beyonce grew up comfortably in Houston. Her musical career began at the age of eight with Kelly Rowland and the Girl's Tyme girl band which led to the group being entered into Star Search.
This group ended up turning into Destiny's Child and subsequently soared to success. The girl gang enjoyed many years of success before officially disbanding in 2006 and that is when Beyonce's solo career — and income — exploded.
The bulk of Queen B's fortune comes from music. Of course, her own music and the sales that it generates make her the most money but she is also a co-owner of the artist-owned streaming music company Tidal along with Jay Z, Rihanna, Madonna, Nicki Minaj, Chris Martin, Kanye West, and Alicia Keys.
Back in 2012, Beyonce partnered with PepsiCo in a $50 million endorsement deal. She is also a spokesperson for L'Oreal, has Restricted Stock Units worth $9 million in Uber, she's an investor in JetSmarter, has her own fashion line called Ivy Park, has released six fragrances, and has appeared in numerous high-profile ads by mega-brands such as American Express.
Beyonce and Netflix teamed up in a $60 million deal to stream a series of three documentaries, the first of which being Homecoming.
All of this reflects Beyonce's net worth as an individual. When you combine her net worth with the net worth of her husband, Jay Z, you're looking at a power couple worth an estimated $1.4 billion.
Bey spends her fortune in a way most people could only dream of. For Father's Day in 2012, Beyonce bought Jay Z a $40 million private jet, she also owns five cars in addition to her husband's 10, owns 10 properties, and reportedly has monthly bills of up to $300,000.
Oh, and did we mention the $20 million private Bahamian island that Jay Z purchased for her twenty-ninth birthday?