Ralph Macchio is an American actor who rose to fame by bringing the character of 'Daniel LaRusso' to life. He's as passionate a New Yorker as they come, but what is Ralph Macchio's ethnicity when you take a closer peek at his family tree?
Ralph Macchio is American and has Italian (75%) and Greek (25%) heritage. He was born and raised in America, as were his parents, but his Greek and Italian heritage comes from his maternal grandparents and his paternal great-grandmother.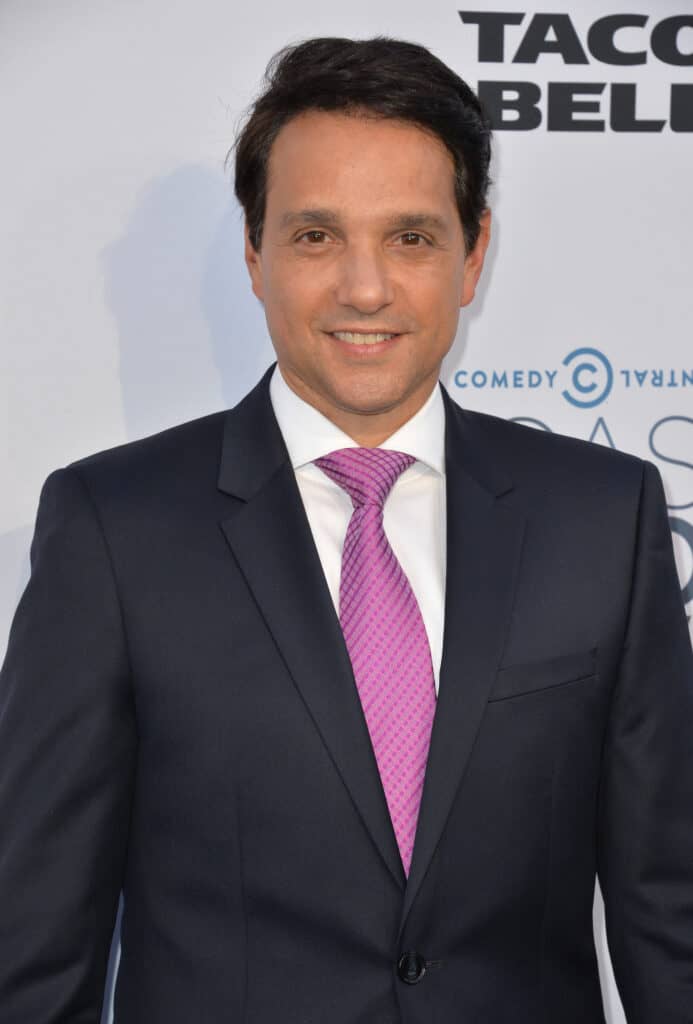 Being of both Greek and Italian descent has fueled Ralph's creative decisions and his life. Let's find out more about Ralph Macchio's Italian and Greek heritage and if there are any other celebrities who share his ethnicity.
Ralph Macchio's Italian Heritage
With his darker complexion and features, coupled with a surname like 'Macchio', Ralph's Italian heritage is unquestionable. As a result, Ralph has played Italian-American characters throughout his acting career.
On top of playing Italian-American characters, Ralph has also drawn on his Italian heritage to create an off-broadway called 'A Room of My Own'. The play focuses on the lives of an eccentric 1979 Italian-American family living in Greenwich Village.
His Italian heritage comes from his mother's side of the family. Ralph's grandparents were born in the Province of Avellino, in Campania, Southern Italy.
The Province of Avellino is characterized by scatterings of small villages and towns, only two of which have a population of more than 20,000 people. The area is known for its production of hazelnuts, the chestnut of Montella, cherries, cheeses, black truffles, olive oils, and many renowned wines.
Stunning landscapes aside, the area has a handful of tourist destinations such as the Norman Castle, the Sanctuaries of Montevergine, the medieval town of Gesualdo, and the Roman ruins of Abellinum.
Ralph Macchio's Greek Heritage
On his father's side of the family, his great-grandmother provided him with his Greek heritage. His paternal grandparents, Saverio Macchio and Edna Chamas, were both born in New York with Saverio having Italian parents and Edna having Greek parents.
Though Ralph's ethnicity is mainly Italian, his Greek heritage has served him well. He relates to many 'typical' Greek personality traits and even executive produced a NatGeo show called 'American Gypsies'.
'American Gypsies' is a reality series that hones in on the modern day life of Gypsies living in New York, and is centered around the lives of the Johns family.
He told the Los Angeles Times, "I am also a little Greek. The Johns family is Greek as well, so I find similarities in the passion, bullheadedness and strong opinions. These values are ingrained in our upbringing."
He continued, "I connect with the family values of the culture. However, I am a little skeptical of the "physic world" that the Romani culture harbors."
Do Any Other Celebrities Share Ralph's Italian and Greek Heritage?
In terms of Hollywood stars, Ralph is one of only two A-listers that have both Italian and Greek heritage. Joining Ralph in the exclusive half-half club is renowned actress Jennifer Aniston.
Jennifer Aniston's father is Greek, she's the God-daughter of a famous Greek-American actor called Aristotelis Savalas, and she lived in Greece for a year as a child. On her mother's side of the family, she has Italian, Scottish, and Irish heritage.
Many celebrities are of Italian descent including the likes of Lady Gaga, Slyvester Stallone, JoJo Siwa, Alyssa Milano, and Jay Leno.
Madonna, Gwen Stefani, Mark Ruffalo, and Nicolas Cage all have Italian fathers while Rachel Bilson, Corbin Bleu, Matt LeBlanc, and Mark Consuelos have Italian mothers.
Tina Fey, Tommy Lee, Mena Suvari, and Ariel Winter have Greek mothers while John Stamos, Criss Angel, Chris Chelios, and Cat Cora have Greek fathers.
Other celebrities such as Zach Galifianakis, Kelly Clarkson, and Jason Mantzoukas' Greek heritage goes further back, but they identify as Greek.