Roger Federer is a Swiss professional tennis player who is ranked number 5 in the world by the Association of Tennis Professionals. He has won a total of 20 Grand Slam men's singles titles, 103 ATP singles titles, and was number 1 in the world for 310 consecutive weeks, beating the record. He is highly-popular in the tennis community and has been a professional in the sport for a number of decades, winning his very first Wimbledon junior championship in 1998.
Being a professional athlete includes a large bulk of the day being dedicated to training and for Roger Federer, this holds to be true. During the offseason, he trains 10 hours per week including jump roping, jogging steps, hand-eye coordination work, weight training, and balance, as well as eating balanced meals and taking care of his four children.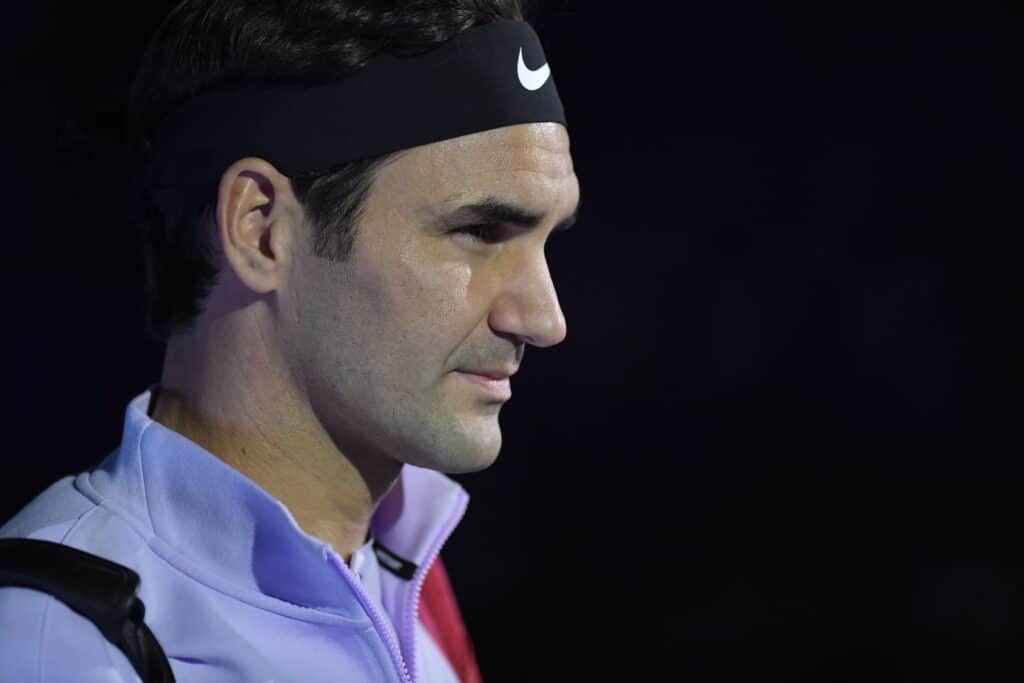 All of the tennis player's training consists of exercises that are meant to help him while playing the game. Roger enjoys doing exercises that he knows will help him win matches and combining his healthy eating habits, playing his favorite game, and having a good social life makes his life seem pretty great.
The Professional Tennis Player's Beginnings and Career
Roger Federer was born in Switzerland to a Swiss father and South African mother. His interest in sports was sparked at an early age and Roger started playing soccer and tennis at eight years old.
By the time he was eleven years old, Roger was already named one of the top 4 junior tennis players in Switzerland, and by the age of 12, he decided to quit all other sports in order to focus solely on playing tennis.
He excelled in tennis with each year he played and by the age of fourteen, Roger was playing in two to three tournaments per month, as well as training six hours a week and three hours of conditioning. He was serious about becoming the very best.
His idols included Boris Becker and Stefan Edberg, and he oftentimes imitated their techniques to improve.
All of the hours training as a young teen ended up working out in his favor because by fourteen years old, he was the national junior champion in all of Switzerland and was later chosen to train at the Swiss National Tennis Center in Ecublens. In 1996, Roger became part of the International Tennis Federation and had his first sponsorship by the time he turned sixteen.
In 1998, Federer won the junior Wimbledon title and was recognized as the ITF World Junior Tennis Champion.
He was winning many other titles as a junior champion, including the Wimbledon boys' singles and doubles before turning into a professional in 1998.
Roger Federer became the first man from Switzerland to win a Gland Slam title in 2003 after his victory at Wimbledon. In 2004, he was named number 2 in the world and won the Australian Open, US Open, ATP Masters, and Wimbledon singles later that year.
In 2005, he was named number 1 in the world and held the title until 2008, after dropping down to number 2.
His career rankings were a bit of a rollercoaster from then on, but he was always in the top three world best tennis players and he was barely ever defeated on the court. Federer started having back problems in 2016, which caused him to not make it to the Wimbledon finals and withdraw from the French Open that year.
He has made an impressive comeback since then.
Roger Federer's Daily Workouts and Diet
Roger Federer is undoubtedly one of the best tennis players in history, and it is mostly due to his training and skill practices.
Fitness coach, Pierre Paganini, and the tennis star have essentially perfected tennis training and know what it takes to get good at the sport. Tennis players need to have high levels of strength, speed, balance, agility, and endurance, and the duo makes sure to hit them all.
Roger's training regimen includes racket drills, medicine ball tosses, strength-building exercises, cardio, plyometrics, hand-eye coordination training, and reflex training. All of his training plays a huge role in skills that are necessary to be good at professional tennis and takes up about four hours of his day.
Federer is surprisingly not on a strict diet, unlike many other professional athletes. He enjoys food and although his diet is mostly healthy, he is no stranger to desserts and sometimes indulging in some unhealthy foods from around the world.