Canadian actor, film director, and musician Ryan Gosling has had an extensive career since his humble beginning as a Mouseketeer. He rose to worldwide recognition with movies like The Notebook, The Big Short, and La La Land. Fans are curious about what he is like in real life, particularly his height and weight.
Ryan Gosling stands 6 feet and ¼ inch (1.83m or 183.5 cm), according to CelebHeights. His IMDb profile, though, lists him to be a fourth of an inch taller at 6′ 0½" (1.84 m).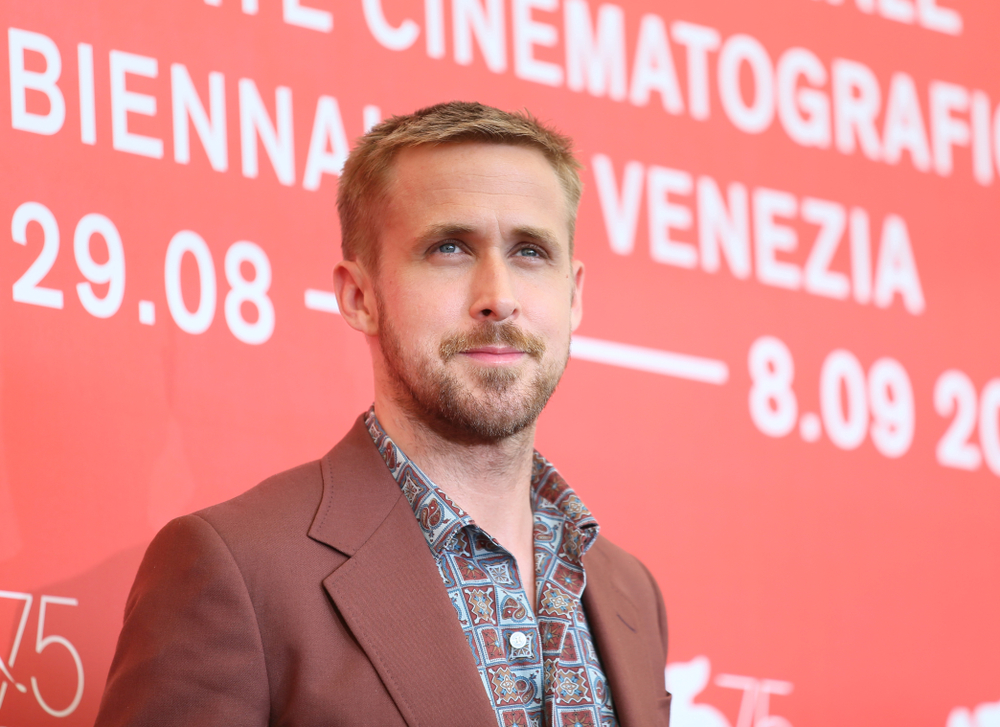 The minuscule difference doesn't really matter in settling the score as to Ryan Gosling's height. The Gray Man star is among the list of Hollywood leading men that are 6 feet and up. His weight remains slim at 78 kg, which he keeps steady by going to the gym to work out.
Is Ryan Gosling Canadian?
Born Ryan Thomas Gosling, on November 12, 1980, in Ontario, Canada, he is of French-Canadian descent. His parents are Thomas Ray Gosling, a traveling salesman for a paper mill, and Donna, a secretary.
As a kid, Ryan, his older sister Mandi, and their parents would move a lot due to his father's nature of work. But at 13, his parents divorced and both siblings lived with their mother. Ryan credits this with being able to "think like a girl."
Performing in front of an audience was something Ryan was particularly good at even at a young age. He was encouraged by his sister to sing during weddings and to join his uncle's Elvis Presley tribute act. He gained confidence and decided to pursue an acting career, causing him to drop out of high school when he was 17.
Ryan Gosling's age as of 2022 is 42 years old.
Was Ryan Gosling a Mouseketeer?
Ryan got a spot in the most-coveted kid's group the Mickey Mouse Club, wherein he acted alongside bigger child stars like Christina Aguilera, Justin Timberlake, and Britney Spears. When the show got canceled, he continued to appear in other children's shows like Goosebumps and R.L. Stein's  Are you Afraid of the Dark?
What other Ryan Gosling movies are worth watching?
As he moved on to "serious acting," he began starring in many independent films, one of which was The Believer, where he gave a superb performance that was recognized by film critics.
Ryan felt that he hit the jackpot with this role because it gave him the career he has today.
The following films he made allowed him to explore different characters and showcase his talent, which was clearly recognized by critics and fans alike. But the real success came in 2004 when he was cast opposite Rachel McAdams in the love story/drama, The Notebook. It was a worldwide success, earning $115 million, which elevated Gosling to A-list leading man status.
Some of Ryan's film choices were a hit or miss at the box office. But what remains constant were his enthralling performances in each of them. For the next 3 years, he went on a screen hiatus following a failed attempt to get a role.
By 2010, he was focused more than ever on working again. He starred alongside Michelle Williams in Blue Valentine, which earned $12 million out of a $1 million budget.
His following three films were all commercial successes. He was able to widen his acting range by trying comedy in Crazy, Stupid Love with Steve Carrell, and action, in the film Drive. In The Ides of March, a political film directed by George Clooney, Ryan explored a more serious role as an idealistic political staffer.
Then he starred in The Place Beyond The Pines. Incidentally, this was also where he worked with actress Eva Mendes, who would become his long-time girlfriend and mother of his two daughters, Esmeralda Amada and Amada Lee.
Gosling had his directorial debut in the film, Lost River, which received unfavorable reviews and poor performance at the box office.
2015 marked a period of Ryan's revenge year for movies. He had back-to-back successful films like The Big Short with Steve Carrell, the musical drama La-La Land with onscreen partner Emma Stone, and a comedy-thriller, The Nice Guys, opposite Russell Crowe.