You might recognize Eva Mendes from the role that gave her worldwide exposure as Sara in the action film Training Day back in 2001. With her success as an actress and model in the early 2000s, Eva has seemed to be on hiatus since 2014. We wonder what she's been up to and who she is married to now.
The Hitch star, Eva Mendes, has been dating La La Land Golden Globe-winning actor, Ryan Gosling since 2011 after they met while filming the movie, The Place Beyond the Pines. Rumor has it that the couple has secretly tied the knot but TMZ has refuted it in 2020.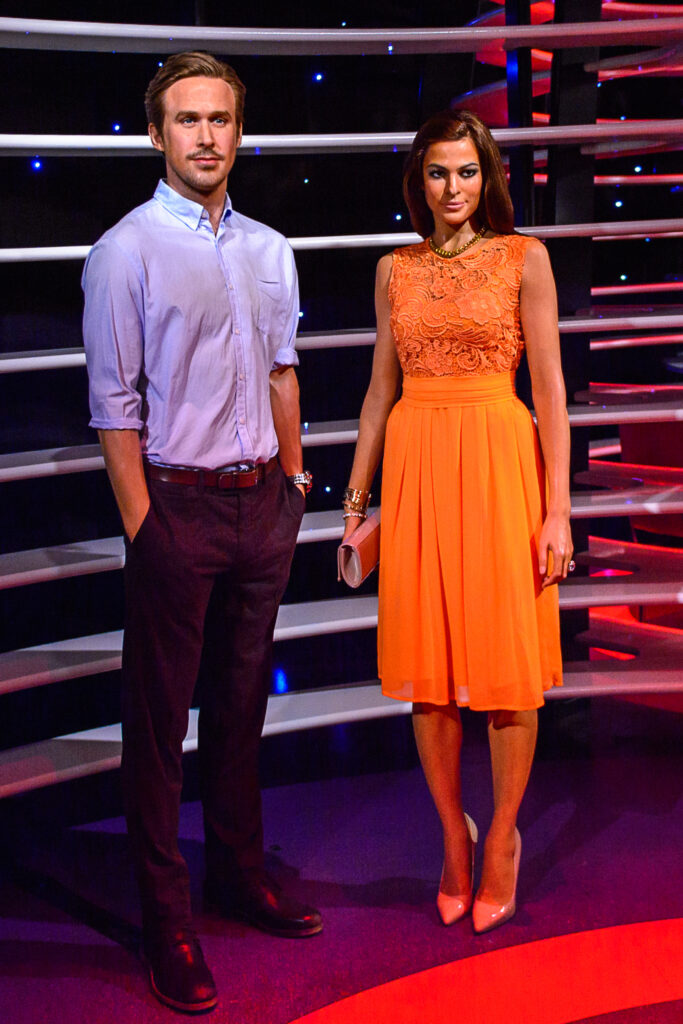 Gosling's Acceptance Speech
At the 2017 Golden Globe Awards, Gosling's acceptance speech focused on thanking his long-time partner, Mendes, for allowing him to film La La Land while taking care of their family. We gushed as he acknowledged his partner's effort in caring for their daughter while pregnant with their second child.
He even mentioned that Eva was also taking care of her brother, Juan Carlo, who was sick at that time and battling Throat Cancer. He ultimately dedicated the award to him. Sadly, Juan Carlo succumbed to the illness and they had a funeral for him in the same week that the couple's second daughter, Amada, was born. 
Mendes tells Latina magazine "So it was really, really intense and obviously beyond heartbreaking, but also kind of beautiful,"
In a later interview with Women's Health, Eva shared that she didn't expect Ryan to mention her brother's name in his speech and that she found it to be a really beautiful gesture.
Private Family Life
The twosome has been tightlipped about their family life and we do not see them posting on social media about the kids either. Eva once replied to a fan when she was asked for more photos of the family back in March 2020. She said: "As far as Ryan, I'll only post flashbacks of things that are already 'out there (like pics from movies we did or stuff like that),"
Then she added "My man and kids are private. That's important to me so thanks for getting that. Have a beautiful day. Sending so much love!"
In a rare interview with Latina, Mendes talks about motherhood and her newborn baby, whom they fondly call "Amadita". She said she and Ryan kept on thinking of names for the baby but they would always go back to the name Amada, which was also the name of Eva's grandmother and her first daughter's second name. She assured Ryan that reusing names were common in the Latin community.
Although born and raised in America, Eva has very strong roots in her Cuban heritage. She wishes to impart to her daughters the Cuban culture by speaking to them in Spanish and exposing them to its music and way of life.
In an interview with Chica, Mendes says "it's really important for us to make sure that she's not only just familiar with the language, but also with the culture."
Being a Mom
Though she stepped away from the spotlight, Eva still is very much in the scene. In a recent interview with Hoda Kotb for a Mother's Day special, Eva talked about how she had a hard time leaving the family just to appear on the Today Show. She also sobbed a little when she talked about her mom, who in her words "is not doing so well now". 
Eva shares that her decision to step away from acting is largely because she wanted to spend time with her growing kids just like what her mom did while she was growing up. Though they belong to a lower-middle class family, her mom was present until she was about eight or nine years old. And she has treasured those memories until today.
Fashion Line
In keeping with her Latin roots, Eva also discussed making her fashion line with New York & Company available for plus-size body types. Fans of the collection have been asking for more sizes and so the company added sizes 16 to 24 and 1X to 3X. True to her style, Eva describes the clothes as "glamorous, feminine, and infused with an old Hollywood appeal."
Her fashion line has been keeping her busy for the past years and she's loving it! She gets to test out her designs with her immediate family and, in turn, they give the most honest feedback. Designing for different body types and ages is something important for Eva.