Movie star Tom Cruise is known for his super sleuth roles in spy movies and franchises such as "Mission: Impossible" and "Jack Reacher" — is the actual actor just as secretive?
Tom Cruise's daily routine is notoriously private, as the movie star tends to stay out of the public eye when he can. However, he has publicized his diet and fitness routine, which involves lots of snacks and cardio.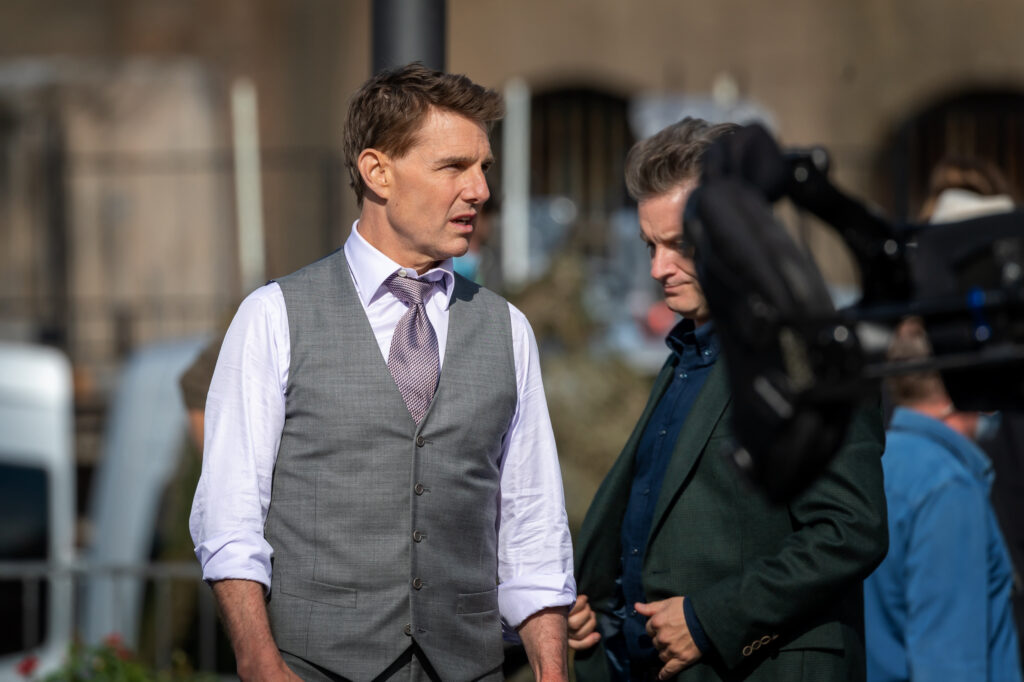 Tom Cruise is a man who keeps his personal life personal and out of the public eye. However, for fans who want to be in the know and emulate Tom Cruise, his fitness and diet regimen is widely available.
Fitness Routine
Tom Cruise is a notorious workaholic who's known for doing many of his own stunts in the action movies that he appears in. Read on to learn the key to staying strong and capable of performing these death-defying moves at any age.
Honestly, it isn't recommended that you try any of Tom Cruise's shocking stunts at home, as he has a team of professionals helping him along the way. Still, you can keep in shape and attempt to get that Tom Cruise physique!
One thing to know about Tom Cruise's workout and fitness routine is that he is always on the move. He loves outdoor activities like, as quoted by Man of Many, "Sea-kayaking, caving… fencing, treadmill, weights… rock-climbing, hiking… I jog… I do so many different activities."
Staying busy seems to be the key to Tom Cruise's fitness routine, and he doesn't just stop at the numerous outdoor activities — he also gets busy in the gym. He's an avid weightlifter and often works out with his buddy David Beckham.
In a Men's Health profile, Tom Cruise shared his secrets to looking so young. He shared that not only is variety the spice of life, but it is also the key to a robust physical training regimen.
Switching up workouts between cardio and weights, in addition to doing unusual isolation exercises like one-armed barbell presses, allows one to determine weak spots that need to be trained and worked on further.
Tom Cruise says that his mindset is, "I don't invalidate it when I can't do something…I say, 'that's interesting, and go with it. It's from there you get your energy."
That mindset seems to be working for Tom Cruise, who performed amazing stunts in the "Mission: Impossible" franchise, such as motorcycle chases and hanging out of airplanes, as reported by Men's Journal.
A typical workout routine that you could follow to get in shape like Tom Cruise would be to focus on your upper body on day one, cardio on day two, your back and biceps on day three, cardio again on day four, and then legs and lower body on day five.
Diet and Wellness Routine
However, a workout routine is of little use without a healthy diet to support the intense physical activities involved in the routine. Tom Cruise's diet is somewhat unique, given the level of activity he engages in, so follow the diet with caution.
Tom Cruise eats a diet of just 1,200 calories, which is on the low side and is not recommended for most people, as reported by Healthline. A diet of only 1,200 calories can result in extreme hunger, dizziness, fatigue, and lack of essential nutrients.
Tom Cruise also avoids carbohydrates.
Man of Many also quoted an anonymous crew member from the staff of "Mission: Impossible—Fallout," who claimed that Tom Cruise followed a "bizarre" diet plan consisting of several small meals a day.
Eating several small meals a day can be healthy, but what was more interesting was the content of these meals, which were prepared by Tom Cruise's team of professional chefs and included meals of nuts and freeze-dried berries. Apparently, it is the "forager" diet, although he has his professional chefs doing the foraging.
If you don't have a team of professional chefs at your disposal, don't fret — you can follow an adapted version of Tom Cruise's diet by cutting down on complex carbohydrates such as pasta, slightly cutting your calories for the day, and eating smaller meals instead of the typical three major ones.