Though he would eventually become one of the biggest movie stars in history, Tom Cruise had a complicated and busy life long before he was a big-screen superstar. He grew up in multiple locations and never called just one city his home.
Tom Cruise was born in the city of Syracuse, New York on July 3, 1962. Cruise grew up in different cities across North America. After his childhood in New York, Cruise and his family moved to Canada then eventually back to the U.S. in various cities.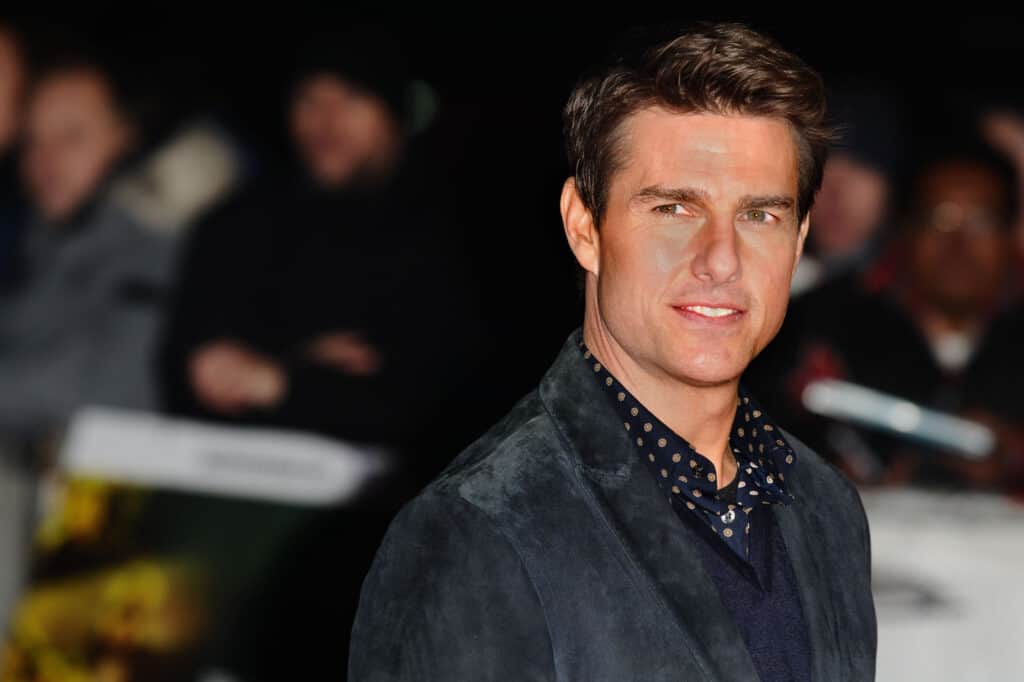 Cruise's journey through his youth was winding and often troubled but it eventually led to the fame and fortune that made him a Hollywood legend.
Cruise's Early Years
Thomas Cruise Mapother IV was the son of Mary Lee, a special education teacher, and Thomas Cruise Mapother III, an electrical engineer. Born in Syracuse, New York, Cruise was just one of four children; he has three sisters named Lee Anne, Cass, and Marian.
Aside from his sisters, Cruise also has a cousin, William Mapother. William is an accomplished actor who has appeared in Lost, In the Bedroom, and other projects.
Growing up, Cruise's family didn't have it easy and the actor has stated that they lived in near-poverty for much of his youth.
His home life was also hard because of his abusive dad. The actor has repeatedly referred to his late father as a "bully" and "coward." Their relationship was incredibly strained right from the beginning.
Because of his low income and constant relocating, Cruise was frequently bullied as a kid. The actor has said he grew up without friends and was ridiculed for everything from his choice of shoes to his accent.
His father took a job as a defense consultant with the Canadian Armed Forces in 1971 so nine-year-old Cruise and his sisters and mother moved to Beacon Hill, Ottawa. He attended Robert Hopkins Public School for elementary school and it was in fourth grade that he first became involved in theater, thanks to his drama teacher George Steinburg.
Cruise attended several other schools in Canada around that age, including Henry Munro Middle school in Ottawa. His interest in acting continued to grow throughout this time in his life.
Cruise was also becoming a budding athlete at that young age and excelled at floor hockey. Sadly, during a hockey game Cruise fell hard and chipped a front tooth, something that is quite noticeable in early photos of the star.
Return to the U.S.
In 1974, when Tom was in sixth grade, his mother Mary Lee left his father and took Tom and his sisters back to the United States. It was there she would remarry after meeting Cruise's stepfather Jack South.
Tom would have little-to-no contact with his dad until his death years later.
After his mother remarried, Cruise's family wound up moving around America a lot without ever fully settling. His family lived in various locations, including his mother's home state of Kentucky. All told, Tom was enrolled in 15 schools during this time in his life.
Eventually, Cruise planted roots in Cincinnati, Ohio, where he received a church scholarship and attended a seminary school while briefly considering a career as a priest. He left Ohio, however, and his family traveled to the east coast.
Tom ended his schooling career in Glen Ridge, New Jersey where he graduated from Glen Ridge High School.
As Tom graduated from high school, his interest in acting had blossomed even more. His final years saw him starring in multiple high school productions including Guys and Dolls.
Growing Up and Moving On
After high school, Cruise was intent on pursuing his career in acting. At the young age of 18, he moved from his family in New Jersey and started his acting quest across the river in New York.
Cruise worked hard to achieve his goals and would soon relocate across the country to Los Angeles where he secured an agent and began to land bit parts. In just a few short years, Cruise went from small roles in films like Endless Love to career-making turns in Risky Business and All the Right Moves.
After that, Tom Cruise's career skyrocketed to heights that few have reached. From Mission: Impossible to Top Gun and War of the Worlds, Cruise is certifiably one of the largest names in Hollywood history.