Storied politician and 2020 President-elect Joe Biden is an accomplished man, having worked tirelessly at his career in public office.
It is not entirely clear whether Joe Biden fluently speaks any language other than English, however. After doing extensive research, our content team wasn't able to locate any evidence. Because of this lack of definitive info, we've surmised that it's likely English is the only language that the former Vice President speaks.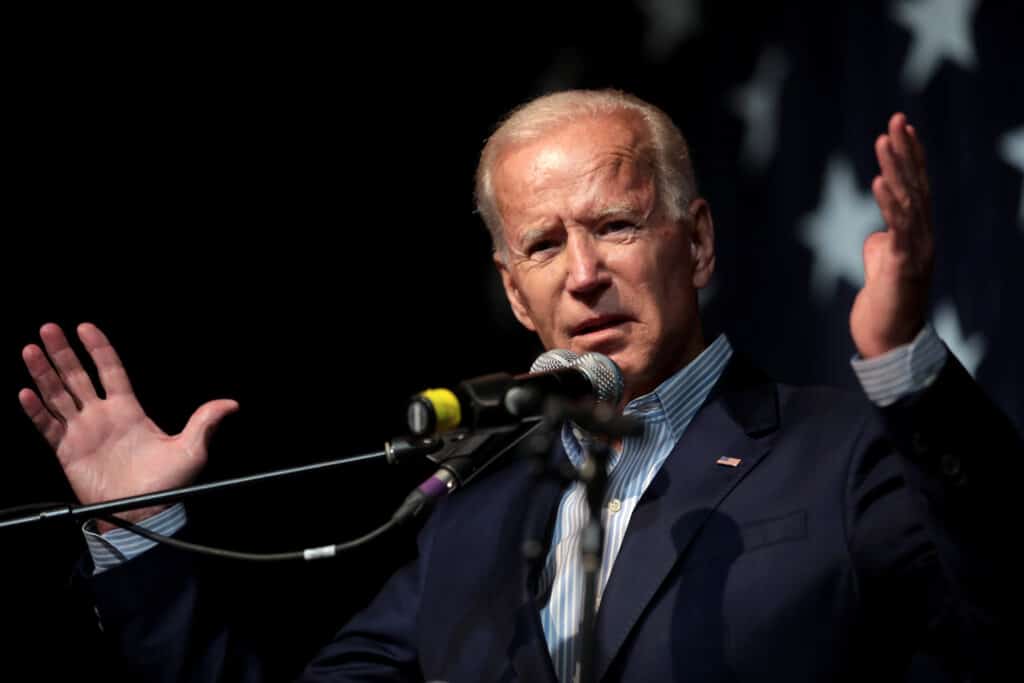 Though it's somewhat of a disappointing conclusion to draw, this is not to say that Biden hasn't made other strides when it comes to his language skills.
Overcoming His Childhood Stutter
When he was a child, Joe Biden suffered from a stuttering disability.
As it does for so many others, the handicap affected not only his language skills but also his ability to make friends and socialize.
Though he never received professional help with his disability, Biden has written that "a couple of nuns taught me to put a cadence to my speaking, and that's why I spent so much time reading poetry – Emerson and Yeats."
Even with help and practice, his stutter affected him well into his teens and early twenties.
This long-lasting setback didn't stop him from pursuing higher education or a lucrative career in politics, however.
Biden first graduated from the University of Delaware, and later from Syracuse Law School.
He then went on to become one of the youngest politicians to ever be elected to the United States Senate. He was just 29 years old.
Biden's Efforts To Gain The Latino/a/x Vote
While he may not speak Spanish himself, this didn't stop Joe Biden from campaigning a string of ad campaigns to appeal to Hispanic communities for the 2020 election cycle.
Biden released a series of tv commercials directed specifically at the state's Hispanic population.
Some ads feature a Spanish-speaking narrator, while others have Spanish-language actors local to Florida.
News of some of the videos leaked preemptively, which caused a bit of a stir for Biden.
Another video was focused on Trump's failure to see the residents of Puerto Rico as American citizens, and how this affected his response to the territory's string of natural disasters during his term.
In any case, Biden's use of the targeted ads goes to show that he's conscientious of the huge number of Americans who speak many languages other than English– a fact which has long set the United States apart from other countries.
What's Your Sign?
To make things easier for sign language users, the deaf community often creates short-hand name signs for commonly discussed public figures.
They're usually created based on a recognizable trait that people commonly associate with that person.
Without having to spell names out, this saves American Sign Language (ASL) speakers time and effort while communicating.
To refer to Donald Trump, for example, a popular ASL sign is a hand fluttering above the head. This is a nod to Trump's, shall we say, 'unique' hairstyle blowing in the wind.
NPR says that the deaf community has struggled to come up with a universal ASL sign for Joe Biden.
Many have asked, what's an identifying physical trait that sets Biden apart from other public figures?
Some have landed on his iconic aviator-style Ray-Ban glasses as a possible signifier. The potential sign language symbol would be the making of the letter 'C' around the eyes, like a pair of goggles.
Others have pushed back against this idea, saying the sign would be too close to the highly recognizable symbol used by the wide-spread street gang the Crips.
Experts like Gallaudet University linguistics professor Felicia Williams claim that claiming the same symbol to refer to Joe Biden may have serious negative effects for some sign language users.
Indirectly, it has the potential to frame Biden in a poor light.
Thinking Ahead On Foreign Policy
Though he may not be able to relate on a conversational level, Joe Biden has always been conscientious about his relationships with leaders around the world.
Between his time as Vice President under the Obama Administration and his additional 30-plus years in the Senate, Joe Biden has had plenty of time to familiarize himself with the top honchos on the world stage.
Believe it or not, he has more experience with foreign policy than Donald Trump, Barack Obama, George W. Bush, and Bill Clinton.
He has always valued foreign relations as an important factor to a healthy economy and in maintaining peace across borders.
With this mindset, Biden is sure to make up for what he lacks in foreign language skills.