William James Adam Jr., better known as will.i.am, is the founder and lead member of the Black Eyed Peas. While will.i.am may believe that music is the universal tongue– his album TRANSLATION is proof of that — he actually speaks three languages.
will.i.am speaks fluent English as well as conversational Spanish and Filipino. He grew up in a housing project named Estrada Courts and learned how to speak Spanish due to the large Hispanic community there while his best friend apl.de.ap taught him how to converse in basic Filipino later in life.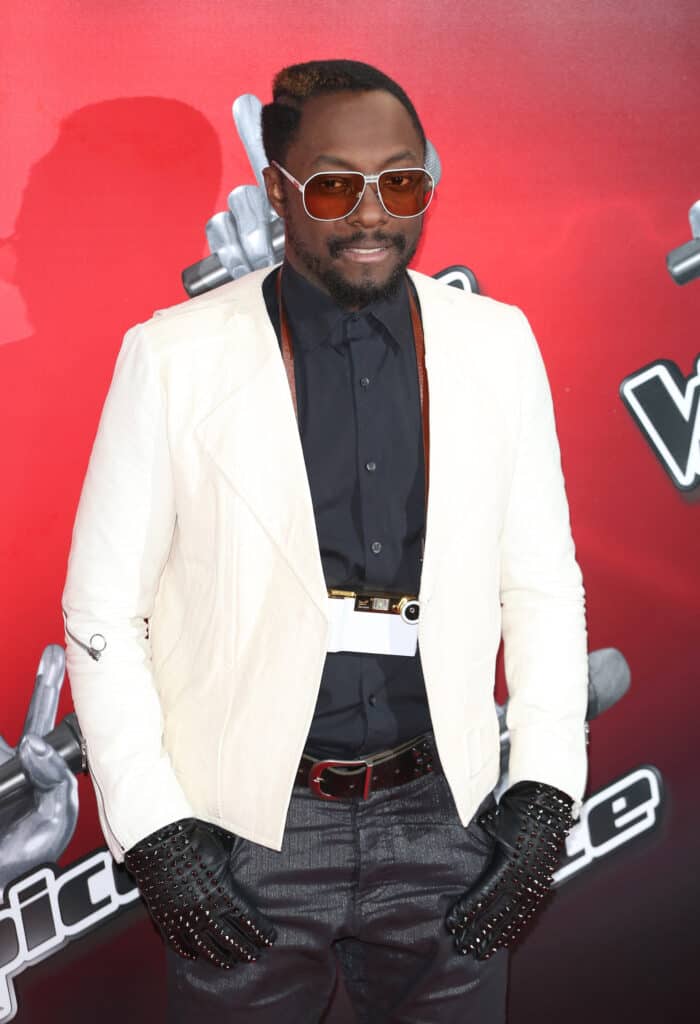 Many people are surprised to discover that will.i.am speaks a language other than English — never mind two! To find out more about what languages will.i.am speaks and how he came to learn them, keep reading this article.
will.i.am's Spanish Roots
Like many people, will.i.am's first language is English and this is the language that he grew up speaking. But because he grew up in the Estrada Courts housing project, he has also been able to speak Spanish since childhood.
Estrada Courts is a low-income housing project located in Boyle Heights, California. The area is predominantly Hispanic, with 94.0% of the population identifying as Latino.
Despite the Spanish roots that form part of his upbringing, will.i.am rarely speaks Spanish in public. In fact, not many people were aware that he could even speak Spanish at all.
But in a 2020 episode of 'The Voice UK', will.i.am showed the world that — though he doesn't do it often — he is still able to speak Spanish.
He had a full conversation with a contestant, Lucy Calcines, after her blind audition. In Spanish, he asked her where she's from, whereabouts in Cuba she lived, and everyone in the audience was as impressed with his Spanish speaking abilities as Lucy was.
will.i.am's Ability to Speak Filipino
Because will.i.am was raised in a predominantly Spanish-speaking neighborhood, it's not surprising that he is a proficient Spanish speaker. But what is surprising is that will.i.am can also speak Filipino.
Fellow Black Eyed Peas member Allan Pineda Lindo — known by his stage name apl.de.ap — doubles as will.i.am's best friend. apl.de.ap was born in Pampanga, Philippines, and he and his six siblings would speak Filipino at home.
will.i.am and apl.de.ap met at John Marshall High School and became the best of friends. At some stage during their friendship, apl.de.ap would teach will.i.am how to speak basic Filipino.
A year after becoming a judge on 'The Voice UK', will.i.am wowed the contestants, judges, audience, and at-home viewers during a 2013 blind audition. When Joseph Apostol finished his audition, he revealed that he was from the Philippines.
Upon discovering this fact, will.i.am said "Wooooo — like my best friend apl?" and greeted Joseph using the traditional Filipino greeting "Mabuhay!". The pair then went on to chat about their favorite Filipino foods.
At the end of the conversation, will.i.am turned to the audience and said "I just hit him with Filipino secrets." You can watch the full interaction — and Joseph's audition — in the video below.
will.i.am's Languages
Though will.i.am can hold his own in a Spanish and Filipino conversation, that's not to say he is trilingual. The limited evidence available suggests that he can speak both languages conversationally, but is not fluent in either.
While his proficiency in three languages is impressive, in terms of multilingual celebrities, will.i.am is far from the top of the list. There are many celebrities who are bilingual — including Bradley Cooper and Mila Kunis — and a handful who are multilingual.
Actress Natalie Portman can speak five languages, which makes her the most multilingual celebrity of today. She's fluent in Hebrew, English, Spanish, French, and Japanese.
Christopher Waltz speaks English, German, and French while Sandra Oh is fluent in Korean, English, French, and Spanish. Viggo Mortensen speaks fluent English, Danish, and Spanish and can speak French, Norweigan, and Italian conversationally.
The late Aubrey Hepburn spoke English, Dutch, Spanish, French, and Italian. Tom Hiddleston speaks English, Spanish, French, and Greek.