RuPaul, formally RuPaul Andre Charles, is a popular American TV personality, actor, model, singer, and above all, known best for his drag queen appearances. Not only has he been given the title for most successful drag queen on multiple occasions, but he also has his own TV series known as "RuPaul's Drag Race". The reality competition series has gained popularity over the years and has pushed RuPaul into an even more admired drag queen career.
RuPaul has a personal makeup artist named Raven, who helps him get ready when it comes to appearances on the hit TV show. She uses a variety of makeup products on the queen including the Kryolan TV Paint Stick Foundation, Anastasia Beverly Hills highlighter, Mally Beauty's Face Defender setting powder, Ben Nye Fashion Rouge Palette for blush, and various lip and eye palettes.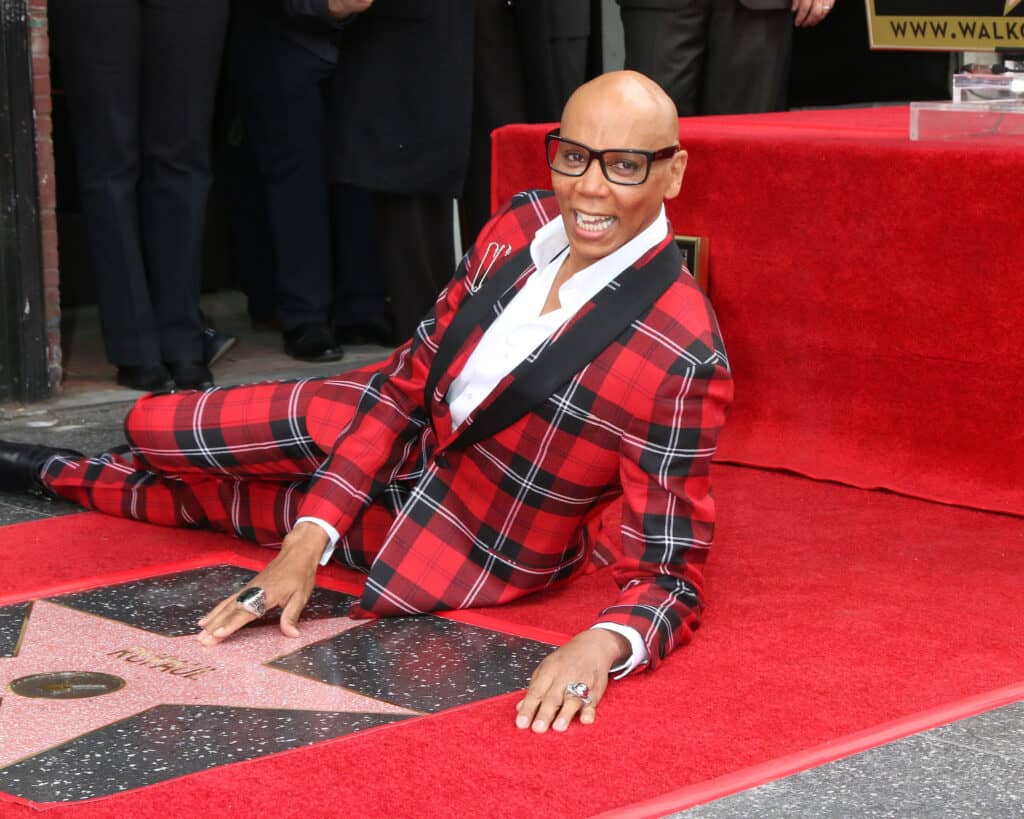 RuPaul is best known for his appearances in over-the-top wigs, makeup, and clothing. RuPaul's makeup artist named Raven, also a drag queen, is the star's personal makeup artist who is known for creative looks after competing on RuPaul's Drag Race.
Drag Queen makeup tends to be heavier and more artistic than regular makeup. Because of this, the makeup used by drag queens is typically a good mix between full-coverage and uniqueness.
RuPaul's Hit TV Series That Started It All
RuPaul's Drag Race premiered in 2009, with the concept of RuPaul searching to find the next "American drag superstar". In the reality competition series, drag queens are assigned challenges each week in which they compete to perform the best and create the most eye-catching looks.
RuPaul serves as the show's host, judge, and mentor for the contestants. The incentives definitely catch the contestants' eyes and the title of winning the show is a massive honor for the drag queen community. The prizes for the American and original series include $100,000, massive amounts of makeup supplies from makeup brands such as NYX and Anastasia Beverly Hills, as well as a real jewel crown.
With 12 seasons so far, the show has gained a massive following on social media. The show has aired in the United States, Australia, Canada, Ireland, Germany, and many more countries all over the world. Because of its large audience, Netflix has seasons 1 through 12 available in many countries as well and the show does not seem to be stopping anytime soon.
Not only does Rupaul's Drag Race have a huge audience, but the show so far has had 39 Emmy nominations and a total of 19 Emmy awards for costumes, cinematography, picture editing, hairstyling, and makeup.
The Drag Queen Star's Makeup Artist
RuPaul's secret behind his incredible and unique makeup looks is his personal makeup artist known as Raven. Formally David Petruschin, Raven also competed on Season 1 and 2 of RuPaul's Drag Race, quickly becoming a fan favorite.
Years later, the star drag queen was asked to start doing RuPaul's makeup for the show- what an honor! Former makeup artist and drag queen, Mathu Anderson, had quit being RuPaul's makeup artist, and Raven stepped in for the role.
Raven is also a creative producer for the show, and impressively, was nominated for an Emmy Award for "Primetime Emmy Award for Outstanding Makeup for a Multi-Camera Series or Special" for RuPaul's makeup in Season 10.
The pair works together to create special and eye-catching looks for the show that requires both artistry and incredible makeup skills.
RuPaul's Makeup Collaborations and Favorites
It is no secret that RuPaul and his show have made drag queens all over the world feel more comfortable in their own skin. He has raised awareness to the LGBTQ community and helped hundreds of drag queens live out their dreams. Because of this, RuPaul and the show have been sponsored by a number of brands throughout the years, and RuPaul himself has collaborated with three brands- MAC Cosmetics, Colorevolution, and Mally Beauty.
RuPaul and his makeup artist, Raven, have stated in interviews that RuPaul frequently uses five different shades of the Krylon TV Paint Stick for foundation, Stila or Anastasia Beverly Hills highlighters, Mally Beauty's Face Defender or Coty Airspun setting powder, Ben Nye Rouge Blush Palette, Lit Cosmetics Glitter, the Original Beautyblender, Morphe makeup brushes, and a MAC primer. They like to switch up the lip color by using various lip products, specifically matte lipsticks, and glitter.
RuPaul's favorite beauty tool is a simple eyelash curler. His favorite lipgloss is the MAC Pink Lemonade Lipgloss and his favorite skin-care product is the Jergens Natural Glow self-tanner lotion.