Donned in his glamorous ball gowns, flawless makeup, and impeccable wigs, RuPaul never disappoints any time he goes on camera. The American drag queen has often left fans wondering how he pulls off his perfect looks.
Although he occasionally does his makeup, RuPaul gets his makeup done by Raven (David Petruschin). He also has a team dedicated to picking out the best outfits, wigs, and shoes for the appropriate show. The team comprises professionals, some of who previously took part in the RuPaul Drag Race or the "All-Stars" edition. With their expertise, RuPaul is seamlessly converted to Mama Ru.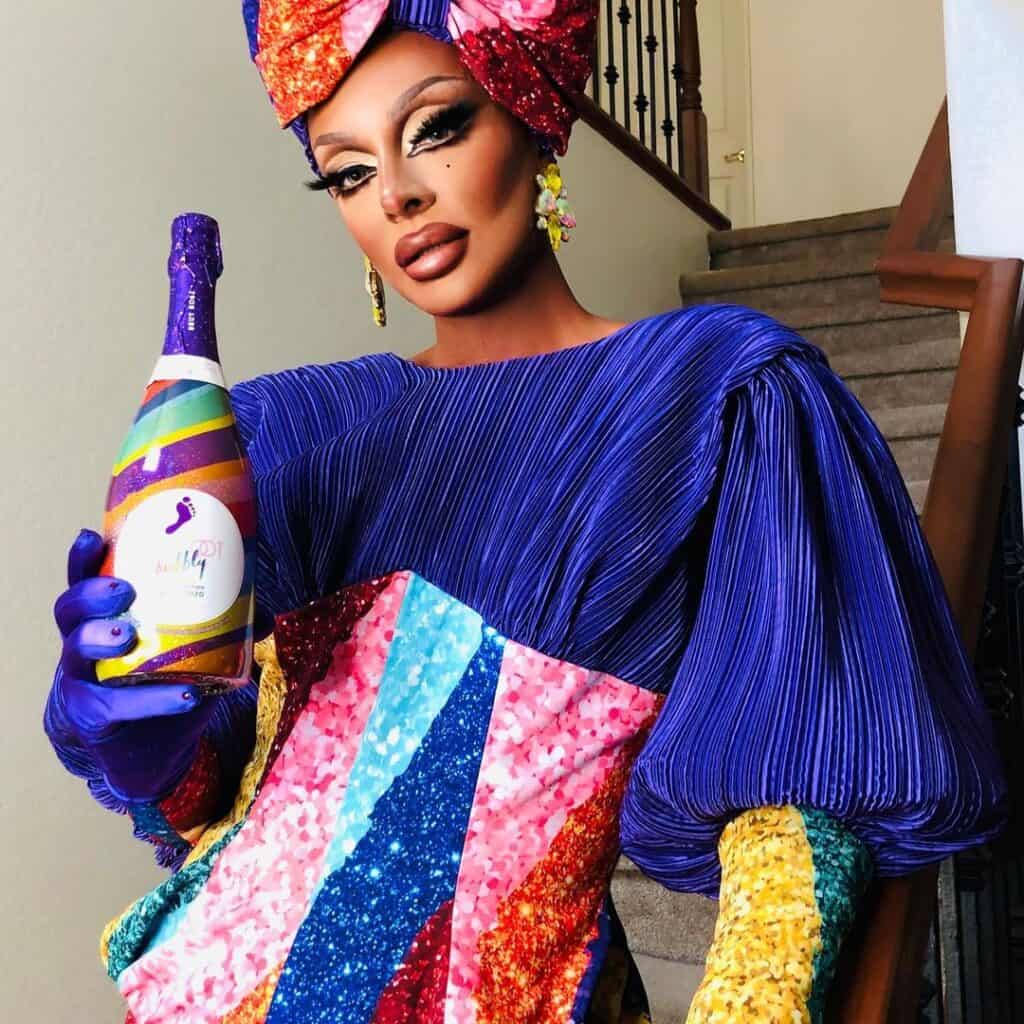 RuPaul Drag Race
The RuPaul Drag Race is an American reality T.V. competition series that aims to find the next drag superstar. It is named after its producer and host, RuPaul, who also doubles up as a mentor and judge in the competition.
The show documents all the activities involved in searching for the next drag superstar and all the contestants' efforts into the competition.
Current Makeup Artist
RuPaul hires a well experienced and professional makeup artist to achieve the perfect looks and bring out the best in him during the shows.
Quite interestingly, the current makeup artist was a former drag contestant in not just the RuPaul Drag Race; he also contested in the "All-Stars" spin-off and was one of the fan's favorites during his time in both shows.
David Petruschin (commonly known as Raven) is a very gifted makeup artist. In 2020, his work earned him a primetime Emmy Award for Outstanding Makeup for a Multi Camera Series or Special (Non-prosthetic).
He also doubles up as a creative producer for the show. When asked about his experience working for Ru, Raven says he still does not believe he is working with his idol.
He further expounds, saying, "He teaches me and Delta something new every day; not just about hair and makeup but about life."
Delta Work is one of the previous contestants in the show's season three and works as RuPaul's hairstylist.
Previous Makeup Artists
For eight years, freelance makeup artist Mathu Anderson did RuPaul's makeup on the show. However, they eventually split ways at the beginning of the show's ninth season.
His reasons for leaving the show are not quite clear; neither is the current nature of his relationship with RuPaul.
Before he left, Mathu had done amazing makeup on Ru several times. He also did Ru's hair, particularly in the 1996 show, The RuPaul Show, and the 2009 film "This is it."
Who Styles His Wigs?
The drag queen's signature hairstyle seems to be his platinum blonde wigs. To make this less monotonous, he changes rocks a different style every episode she appears in.
Delta Work took over from Mathu Anderson's duty to style Ru's hair and wigs. He worked on this job from 2017 to 2019.
His notable work earned him a Creative Arts Emmy award in 2018. He, however, stopped working for Ru just before season 12.
Since then, the role was assigned to Curtis William Foreman, who still works for RuPaul. Curtis also styled RuPaul in A.J. and the Queen, His Netflix series.
Who is in Charge of His Wardrobe?
Everything that Ru wears is custom made, from the gowns, suits, and wigs. His fashion designer is Zaldy Goco, a man with whom RuPaul has worked for over three decades to maintain her drag queen flair.
Having worked together for the longest time, he insists that he would not go anywhere without Zaldy. He further claims that their professional interaction is nothing short of telepathic.
Zaldy also claims that they have reached a point of understanding in which RuPaul does not need to explain himself at length when instructing him what to do.
On more than one occasion, RuPaul has picked up an already fitted outfit from Zaldy's collection and rocked it glamorously.
However, some of RuPaul's clothes are the creations of former reality performers from his show. Zaldy also has a great team that helps him when it comes to designing the drag queen.
Zaldy gives recommendations on what RuPaul should wear on different occasions. However, the ultimate decision on what to wear and how to wear it entirely lies in RuPaul's hands.
The Value of Good Makeup
Being a drag queen is majorly hinged on getting your makeup and wardrobe well done. You wouldn't thrive at it if you were to go on stage with bursting seams, inconsistent curves, or ill-done contours.
It is no wonder RuPaul invests so much in his looks.