RuPaul is arguably the most influential drag queen in the United States. He is the host of the TV series RuPaul's Drag Race, which has earned him several Primetime Emmy Awards. RuPaul is also a singer with notable albums, including, Supermodel of the World (1993), Foxy Lady (1996), Champion (2009), Glamazon (2011), Born Naked (2014), and American (2017). Impressed, many fans wonder how the TV personality became famous.
RuPaul gained global recognition after releasing his debut single, Supermodel (You Better Work), in 1993. The single was from his debut album, Supermodel of the World.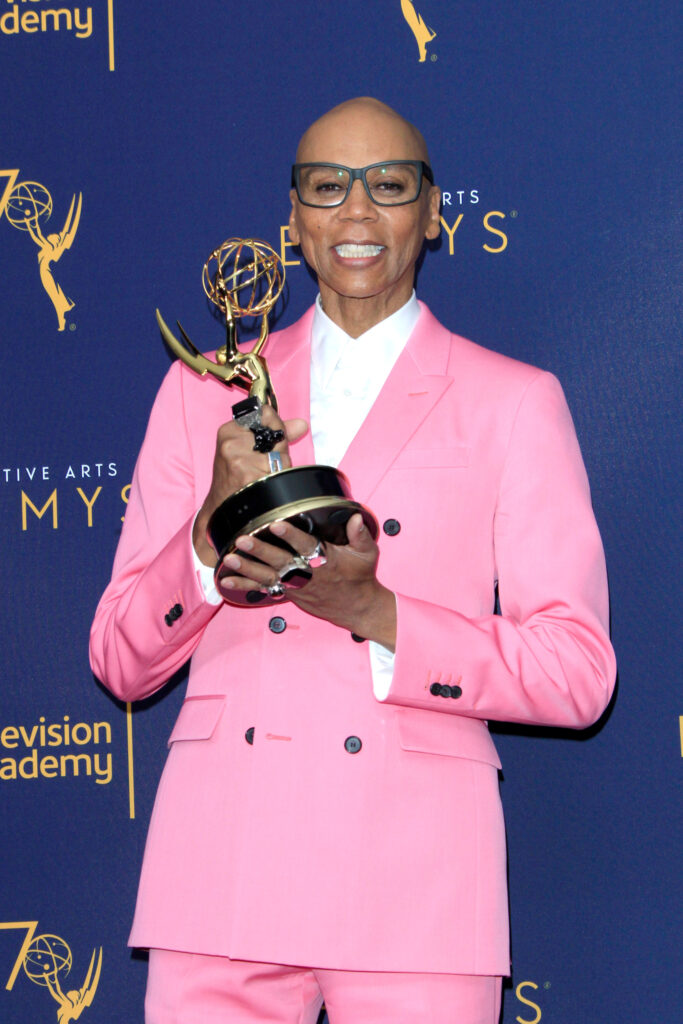 The strong supporter of the LGBT community has quite an interesting story. Here is everything you need to know about the famous drag queen, actor, TV host, producer, model, and singer.
Who is RuPaul?
RuPaul was born RuPaul Andre Charles on Nov. 17, 1960, in San Diego, California, to Ernestine and Irving Charles. When he was seven years old, his parents divorced. RuPaul is the only male child of four children.
RuPaul moved to Atlanta, Georgia, with one of his older sisters, Renetta, and her husband when he was 15 years old. In Atlanta, he studied at the North Atlanta School of Performing Arts, but didn't finish his schooling.
In 1982, he took a bold step and sent a picture of himself to The American Music Show, where he made his debut.
In 1984, RuPaul moved back to New York and joined a new festival called Wigstock. In 1989, he was given The Queen of New York title.
In 1993, he released his debut album, Supermodel of the World. His debut single, Supermodel (You Better Work), landed him a deal with MAC cosmetics in 1994. RuPaul was the first drag queen to land a major cosmetics deal.
In 2017, RuPaul made it to the list of TIME100: The Most Influential People in the world. In 2018, he became the first drag queen to earn a star on the Hollywood Walk of Fame.
Is RuPaul Married?
RuPaul is married to Australian painter Georges LeBar. RuPaul and Georges met at a nightclub in New York City. In January 2017, RuPaul and Georges LeBat got married.
What Shows Does RuPaul Host?
RuPaul's Drag Race began in 2009. It has several spin-offs, including RuPaul's Drag U, RuPaul's Drag Race All-Stars, and RuPaul's Secret Celebrity Drag Race.
What is RuPaul's Net Worth?
As of 2022, RuPaul has a net worth estimated at $60 million, thanks largely to being the most successful and famous drag queen in the United States. He owns a mansion in Beverly Hills worth $13.8 million. RuPaul also has an apartment in New York and a condo in West Hollywood, California.
What Movies Has RuPaul Starred In?
The famous drag queen has appeared in numerous movies, some of them include:
Crooklyn in 1994 as Connie
The Brady Bunch in 1995 as Mrs. Cummings
To Wong Foo, Thanks for Everything! Julie Newmar in 1995 as Rachel Tensions.
A Very Brady Sequel in 1996 as Mrs. Cummings.
An Unexpected Life in 1998 as Charles.
But I'm a Cheerleader in 1999 as Mike.
The Truth About Jane in 2000 as Jimmy.
Zombie Prom: The Movie in 2006 as Delilah Strict.
Another Gay Sequel: Gays Gone Wild in 2008 as Tyrell Tyrelle.
Hurricane Bianca in 2016 as Weather Man.
In 2020, RuPaul created and starred in his own Netflix series AJ and the Queen.  
Has RuPaul Written a Book?
RuPaul had written and published three books: Lettin' It All Hang Out in 1995, Workin' It! RuPaul's Guide to Life, Liberty, and the Pursuit of Style in 2010, and GuRu in 2018.
RuPaul's Awards and Nominations
RuPaul has won the Primetime Emmy Awards 11 times. He also won the GLAAD Media Award in 1999, and in 2010, he won another GLAAD Media Award for the Outstanding Reality Program.
In 2012, he was nominated for the Critics' Choice Television Award for Best Reality Show Host. In 2013, Entertainment Weekly named him the Best Dressed Reality TV Judge. In 2018, he became the first drag queen to earn a star on the Hollywood Walk of Fame.
RuPaul has also been nominated for Tony Awards, Black Reel Awards, and the British Academy Television Awards
On his 11th Emmy win, the series tweeted, "Herstory in the making! Congratulations to our very own Supermodel of the World @RuPaul on becoming the most awarded person of color in #Emmys history!" 
How Tall Is RuPaul Charles?
RuPaul is 6'4″ tall (1.93m). He is bald and has a light brown eye color.