Ariana Grande is originally from Boca Raton, Florida, and began her career in the entertainment industry at just 13 years old on Broadway, before starring in hit Nickelodeon television shows, "Victorious" and "Sam & Cat". She eventually became massively popular in the music industry when her YouTube song covers were discovered by record labels. The artist signed with Republic Records in 2011 and has been extremely successful in music ever since.
Ariana Grande is known for being an absolute sweetheart and having a very bubbly personality. She is said to have an "ESFJ" personality type by the Myers-Briggs Personality Type Indicator, meaning she tends to be outgoing, loyal, organized, and tender-hearted.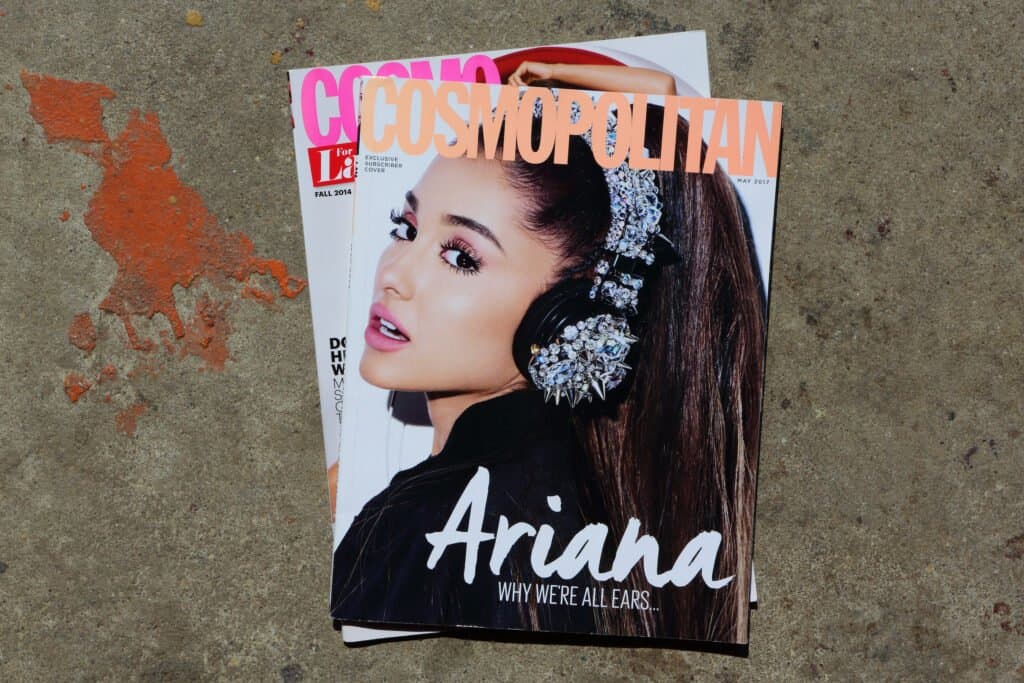 Ariana seems to thrive off of social interaction and does not seem very shy at all. Fans, as well as the people in her inner circle, have described her as being extremely kind and a fun person to be around.
The artist's wonderful personality is most likely a huge part of her success, and her ability to be so energetic only helps strengthen her entertainment career.
The Artist's Success in the Music Industry and Personal Life
There is no doubt about Ariana Grande absolutely dominating the pop genre for years now, and her successes are very apparent through her Grammy wins, sold-out world tours, and number 1 debut albums. You would've never been able to guess that the Broadway cast member in 2008 and Nickelodeon television actress would make it all the way to the top of Billboard charts.
The artist's career beginnings stem from her role in the 2008 Broadway musical, "13" before playing Cat Valentine in "Victorious" and "Sam & Cat" until 2014. Her performances became popular, and she quickly became noticed for her unique voice.
In 2013, Ariana released her first album after signing with Republic Records, "Yours Truly", which entered the US Billboard 200. Her fan base grew as critics were starting to compare her vocal range with Mariah Carey's.
Her hit single, "The Way", featuring her ex-boyfriend, Mac Miller, peaked at number 9 in the US, and in 2014, her single "Problem" reached chart success in the UK. The video for "Problem" with Iggy Azalea has been viewed more than one billion times on YouTube and won Best Pop Video at the 2014 MTV Awards.
Later that year, the star began collaborating with other major artists on her second studio album, "My Everything", including artists such as Nicki Minaj, Jessie J, Zedd, and Benny Blanco. The album also reached number one in the US.
Her first area tour, "the Honeymoon Tour" was in 2015, in which she played 81 dates across the world.
She released her third album, "Dangerous Woman" in May of 2016, with more major artist collaborations such as Future, Lil Wayne, and Nicki Minaj. Later that year, Ariana Grande received the artist of the year award during the American Music Awards.
Ariana started her second world tour in 2017, and while performing in Manchester, devastatingly, a bomb went off during her concert which ended up killing 22 people and injuring many others. Following the horrific events, she put together a show to pay tribute to those who were killed and bring everyone together during a difficult time.
Ariana Grande took time off, but returned in 2018 with another album, "Sweetener". It peaked at number one in the US and Uk, and the artist was hitting the media with the announcement of her break up with her fiance, Pete Davidson.
After her break-up, she suffered another great loss with the announcement of close friend and ex-boyfriend, Mac Miller, passing away.
Since then, Ariana Grande has continued making music and has six chart-topping albums, including the recent album "Positions" as of October 2020. The artist's success is nowhere near reaching the end, with a massive fan base and increasing listenership throughout the years.
Ariana Grande's Bubbly Personality
Ariana Grande is adored by fans by not only her incredible vocals but her sweet, kind, and charismatic personality. Coming in at only 5'0 feet, although small, the artist has a big personality.
Her beginnings in musical theatre and television had truly made Ariana an adored person to work with. Despite having suffered great loss throughout her years of success, she still manages to stay positive and kind to everyone around her.
She has been described as being a people-pleaser and Ariana is said to still have a group-chat with her Victorious friends. The artist is also known for being compassionate, especially after the events that occurred during her Manchester performance in 2017.
Ariana Grande cares deeply about the state of the world and shares her opinions and resources on her social media accounts.