Over the course of his life as a businessman, entrepreneur, and United States president, Donald Trump has obtained an increasingly larger presence in the public eye. With news reports, social media posts, and rumors about this man flooding the internet, many are wondering: what personality type is Donald Trump?
An evaluation of Donald Trump based on the Jung, Myers, and Briggs personality types has determined that he is an ENTP: Extroverted, Intuitive, Thinking, Perceiving. However, a closer look at these traits, as well as Donald Trump's behavior in public and on social media, will provide a deeper look into the personality of this complex individual.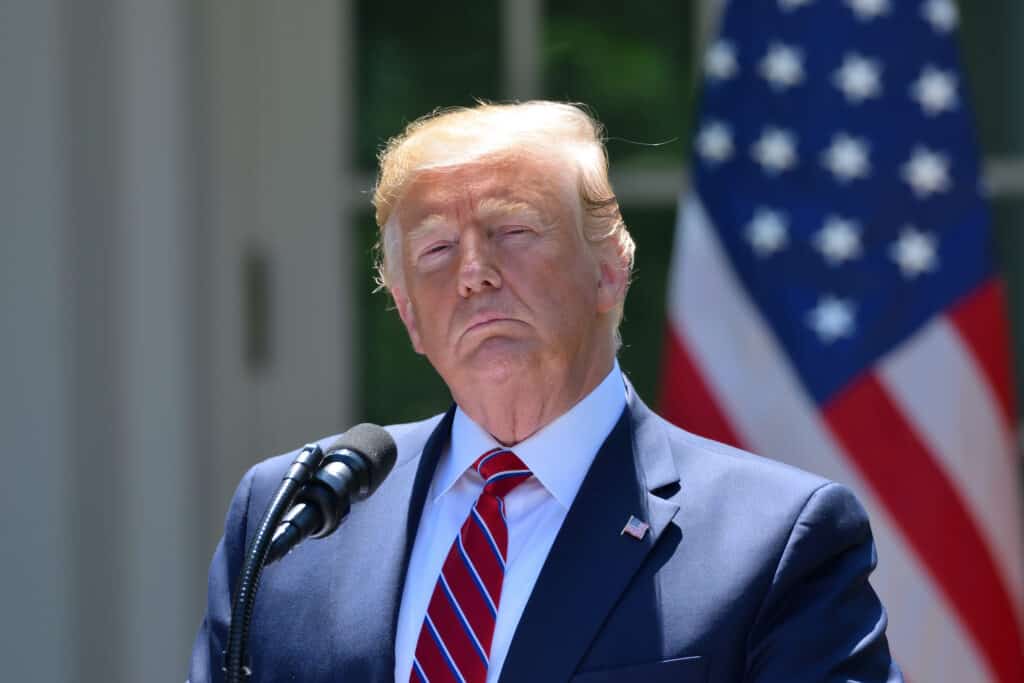 The Jung, Myers, and Briggs Personality Type
Crystal is an online tool that was first developed by the Harvard Innovation Lab. Its purpose is to analyze and determine the personality type of an individual based on millions of points of public data, including posts on LinkedIn, Twitter, and Facebook.
While it was developed mainly for use by businesses and corporations, Crystal has also evaluated major public figures, including celebrities and politicians. In its assessment of Donald Trump, Crystal determined that he an ENTP.
As an extrovert, Donald Trump is driven and energized by the presence of other people. This can be clearly seen in his public appearances, including his campaign rallies from the past several years.
The letter N in ENTP actually stands for intuitive, which is the personality trait of focusing more on instincts and feelings rather than on conclusive facts or details. While acting on intuition can have its benefits, it can sometimes be based on inaccurate or even misleading evidence.
Thinking is the third component in the ENTP personality and is an essential part of this type. As someone who is almost constantly in the public eye, Donald Trump has to be quick on his feet and ready to respond to any questions, comments, or criticism.
The fourth and final trait of the ENTP personality is perceiving. Trump has also proven to be highly skilled at perceiving the feelings and emotions of others and regularly applies these insights when dealing with both allies and opponents.
How The Personality Type Is Reflected
With a clear understanding of the ENTP personality type, it is easy to see how Donald Trump has reflected these traits throughout his life, including his public appearances as well as online.
A prime example of Donald Trump's extroverted personality can be seen in his activities on the golf course. While more introverted presidents like Richard Nixon and Jimmy Carter were known for only having their families join them for golf, Trump has made a regular habit of inviting other businessmen and political figures to the course, including Japanese prime minister Shinzo Abe.
Donald Trump's reliance on intuition is one of his best-known traits. Whereas former President Barack Obama publicly emphasized the risks posed by an overreliance on intuition, Trump has said "my gut tells me more sometimes than anybody else's brain can ever tell me."
While this aspect of his personality has become increasingly more apparent during his career as a politician, Trump was a firm believer in intuition long before his 2016 presidential campaign. In his best-selling book Trump: The Art of the Deal, he wrote "Listen to your gut, no matter how good something sounds on paper".
As both a businessman and a politician, thinking is something that Trump does thoroughly and almost constantly. Whether he is planning his next political rally, social media post, or news interview, Trump has demonstrated a remarkable ability to strategize and counter on the spot.
His use of thinking has also enabled him to become highly influential over his supporters, driving them to achieve whatever he deems necessary.
Perceiving is another one of Donald Trump's most apparent skills. He has been able to understand the hopes, desires, and frustrations of many Americans and has used this to amass and maintain a large and loyal following.
While Donald Trump is currently one of the best-known figures with the ENTP personality type, he is not alone. Contemporaries of Donald Trump who also have the ENTP personality include Mark Cuban, Amy Poehler, and John Cleese.
Other United States presidents with this personality type include James Garfield, Theodore Roosevelt, and Rutherford B. Hayes.
Though the ENTP personality type does have four primary traits, these traits can manifest differently in each person. Donald Trump is not the first politician or the first president to have the ENTP personality type, and it is safe to assume that he will not be the last.