Jungkook is a beloved member of the South Korean musical group, BTS, also known as the Bangtan Boys. Fans clamor to learn more about him and his sparkling personality.
Jungkook is an ISFJ personality type. ISFJ personalities are also known as Defenders, tend to be kind, warm, and protective of those they care about.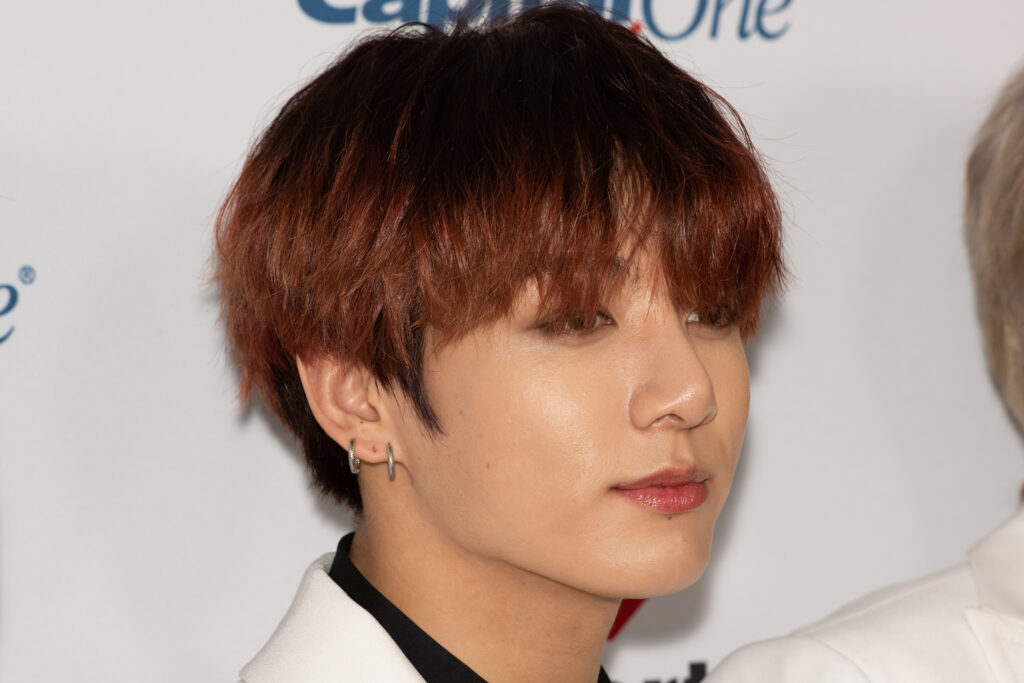 Jungkook is the youngest member of BTS, whose songs touch on in-depth emotional topics such as loss and mental health. Read on to learn more about his personality type and his personal life.
ISFJ Personality Type and BTS's Personality Types
The Meyers-Briggs Type Indicator, or MBTI test, is one of the world's most popular personality type indicators.
The ISFJ personality type, as described by 16Personalities, can be shy and unassuming at first glance. The four letters stand for a personality type with the introverted, observant, feeling, and judging personality traits.
ISFJ personality types make up approximately 13 percent of the population and combine the desire to maintain tradition and to do good in the world. They can connect deeply with others and are often incredibly protective of them.
Although they can be described as shy, this is not the full story for ISFJ personalities. They are more social than most introverted personality types, using their adept attention to detail to remember facts and trivia about the people that they care about.
Within BTS, there are a variety of personality types. They are pictured below on the cover of Variety.
Jin and Suga share the INTP personality type, INTP, also known as the Logician. They are unconventional and intellectually creative, accounting for just 3 percent of the world's population.
As for J-Hope, he is an ESFJ personality, also known as the Consul personality. This means that he is extroverted and helpful — think of ESFJ personalities as the cheerleaders of the world.
RM and V also share a personality type; they are both ENFP personalities or Campaigners.
Campaigners are free spirits that look towards the best for the world.
Jimin, on the other hand, is an ENFJ personality type or a Protagonist; these types have strong values yet a warmth about them that draws people in.
As for Jungkook, ISFJ personalities make amazing gift-givers, as they are incredibly thoughtful. Other famous ISFJ personalities include Halle Berry, Queen Elizabeth II, and Vin Diesel.
Jungkook and BTS
This personality type suits Jungkook well. He is one of the most famous figures in entertainment and music, constantly dominating the charts and social media along with the other members of BTS.
For example, his 2019 tweet of a video of himself dancing to the famous song "Bad Guy" by Billie Eilish was soon the most popular tweet of the year, with over a million retweets and over two million likes.
Jungkook captioned the video, "Duh."
Jungkook is also known for having many tattoos, which is uncommon among K-pop idols. He's continuously getting new tattoos, so it is difficult to say precisely how many he has.
Still, PopSugar notes that they include the word "ARMY" as a shoutout to BTS's fanbase and a tattoo that reads, "RATHER BE DEAD THAN COOL."
These seem to align well with his ISFJ personality type, who care deeply about the people close to them and would rather go their own way than with the crowd. Although he may not align with the crowd, the crowd certainly aligns with Jungkook!
In a 2019 Instagram photo holding a Daesang Award, which is one of the most prestigious awards a musician can receive, Jungkook poses for a selfie. In the caption, he thanks BTS's fans, also known as the BTS ARMY, for helping them get there.
In 2020, BTS was hugely influential in garnering international attention on South Korean media by releasing their hit single, "Dynamite." The song peaked at number five on the Billboard charts and was sung entirely in English.
Jungkook and BTS have even gone on to break Guinness World Records, such as the record for highest engagement on Twitter, beating out Harry Styles, and for the most YouTube views in 24 hours for their music video, "Dynamite."
Although he may be introverted, that certainly does not mean that Jungkook isn't a huge influence worldwide. Millions of fans around the globe adore him and BTS.