The boys of BTS have taken the world by storm thanks to their amazing singing, impeccable style, and charming good looks. Formed under the record label Big Hit Entertainment, BTS is a 7-man boy band comprised of talented rappers and vocalists, namely Jin, Jungkook, V, Jimin, Suga, J-Hope, and RM. What perfume does BTS use?
When it comes to their scents of choice, each BTS member has a different taste, from Chanel to Victoria's Secret. For Jin, it's Philosykos by Diptyque; Jungkook is a Victoria's Secret fan; V is not a cologne guy, so he uses Aveeno Stress Relief Lotion; Jimin uses Orange Blossom by Jo Malone; Suga has a few faves, from Chanel to John Varvatos; J-Hope likes the woody scent of Terre d'Hermès; finally, it's Chanel Body Lotion for RM.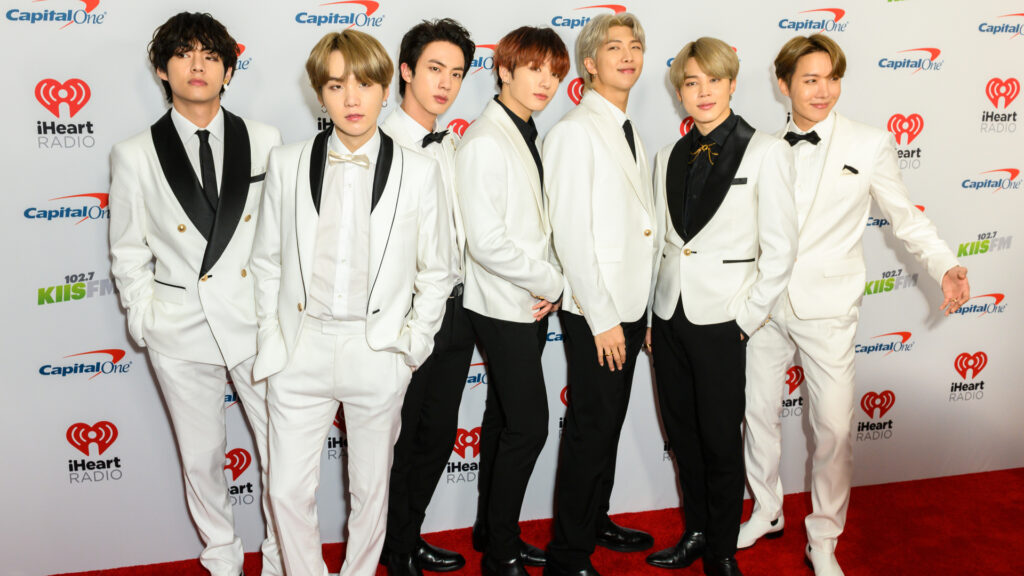 We'll go through each member and their favorite perfumes below. Scroll on!
Jin
Kim Seok-Jin, better known as Jin, was born on December 4, 1992, in Gwacheon Gyeonggi Province, South Korea. Jin was referred for an audition by one of the coordinators of BTS in Big Hit Entertainment and was successfully chosen.
The would-be dancer, songwriter, and singer initially had no interest in music when he was younger. When he passed the audition with Big Hit Entertainment, he put his all into training to become the star that he is today. Jin loves to wear Philosykos by Diptyque.
Jungkook
Jeon Jong-kook – a.k.a. Jungkook – was born on September 1, 1997, in Busan, South Korea. When he was 13, he auditioned for Superstar K3 but was not selected because there was no emotion in his dance moves. He eventually found his big break with Big Hit Entertainment Company.
Jungkook happens to like anything that smells sweet and feminine, for both his body and clothes. He loves to wear anything from Victoria's Secret. A couple of specific scents he likes: Pure Seduction and Noir Tease.
V
Kim Taehyung, popularly known by his stage name V, was born on December 30, 1995, in Daegu, South Korea. He is the eldest in the family and has two younger siblings, a brother, and a sister. V was raised by his grandmother.
V accompanied his friend to audition for Big Hit Entertainment to be supportive, but a team member from Big Hit Entertainment urged him to audition. After earning consent from his father, V auditioned and surprisingly got accepted.
V isn't that much of a cologne person, so he prefers his Aveeno Stress Relief Lotion with lavender, chamomile, and ylang-ylang scents.  
Jimin
Park Jimin, or just Jimin, was born on October 13, 1995, in Busan, South Korea. He attended Hodong School and learned how to dance at Busan High School of Arts. Like his co-BTS members, he studied at Global Cyber University and graduated in 2020 with a major in Broadcasting and Entertainment.
Jimin struggled with issues with his own physical appearance, which led him to almost cut ties with BTS. Good thing he didn't. As for his preferred scent, Jimin loves Orange Blossom by Jo Malone, which contains orange blossom, lilac, water lily, and tangerine blossom.   
Suga
Min Yoongi is professionally known by his stage name, Suga, which his manager gave him because of how sweet his smile was and how pale his face appeared. He was born to his South Korean parents on March 9, 1993, in Daegu.
Suga already knew music at 13 when he started writing his own lyrics. He auditioned for Big Hit Entertainment and was accepted as a trainee. He writes and composes songs and also produced the Agust-D mixtape.
Suga loves to use different perfumes and has no favorite. He loves Boy Chanel, Paco Rabanne Invictus, Viktor and Rolf Spice Bomb, and John Varvatos Artisan. 
J-Hope
Jung Hoseok was born on February 18, 1994, in Gwangju, South Korea, to his parents and an elder sister. He attended Gwangju Global high school, took dance classes at Gwangju Music Academy, and is enrolled at Global Cyber University.
J-Hope has always been a great dancer. He was part of the underground dance team, Neuron, and had already won many local prizes for his talent before auditioning for Big Hit Entertainment. J-Hope uses the woody fragrance from Terre d'Hermès and sometimes uses John Varvatos Artisan. 
RM
Kim Namjoon was born on September 12, 1994, in South Korea. He attended Apgujeong High School, studied in New Zealand for six months, and is enrolled at Global Cyber University. 
RM is the best English speaker among the band members. He learned the language from watching the American series Friends with his mother, and then became more fluent when he studied in New Zealand. His interest in lyricism grew after he was introduced to the music of Eminem by his school teacher.
RM loves the smell of Chanel Body Lotion but isn't a fan of artificial scents.