Jeon Jung-kook, better known as Jungkook, has millions of BTS and personal fans all around the globe that feel the need to know everything there is to know about him. From his tattoos to his eye color, and now fans even want to know how his eyes see. His sense of style is so colorful, but could this be because he's colorblind?
Jungkook is not colorblind and has never publicly mentioned the subject. Fans seem to be confusing Jungkook with his BTS bandmate Kim Tae-Hyung, who goes by V professionally. It is believed that V has monochromatic blindness, which means he sees the world in shades of gray.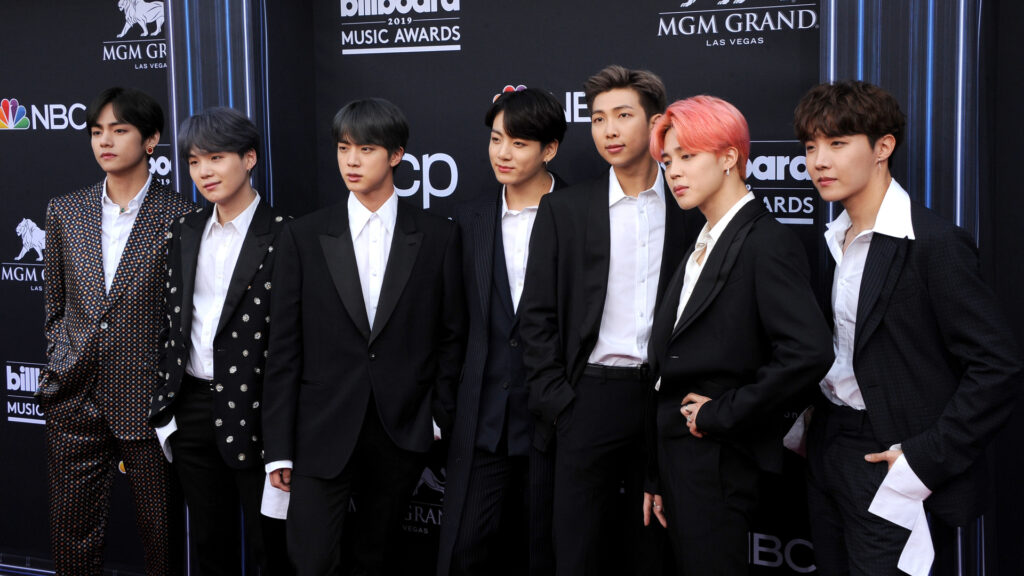 Keep reading to find out if any other BTS members are colorblind, how that affects their overall band image, and which of your favorite stars share in V's view of the world.
Jungkook's World View
Jungkook falls into 92% of the population that is not affected by color vision deficiency, also known as color blindness. Only affecting 7 to 8% of the world, color blindness is predominantly found in males, with less than 1% of the colorblind group being female.
Rumors have been circulating that Jungkook's fellow BTS group member, V, suffers from a condition that only allows him to see the world in varying shades of grey. This condition is known as monochromacy, and is extremely rare, with just 1 in every 33,000 people being affected.
Fans have struck down these rumors insisting that V is not colorblind. This theory began out of the blue and has never been confirmed or denied by V himself. Whether V is colorblind or not has no impact on his abilities as a quadruple threat with his singing, dancing, songwriting, and record-producing talents.
BTS In Living Color
With such a colorful group style, BTS has become a worldwide sensation, with fans screaming their names in all languages. Originally a hip-hop group, BTS have transitioned into electronic dance music while paying homage to their K-Pop routes.
Fans will be happy to know that apart from V, no other supposed colorblind members of their favorite boy band exist. It would be a shame if anyone from BTS was missing out on the rainbow colors that the K-Pop septet don for their photoshoots.
V has colored his hair many different shades since the band's debut in June 2013, but most recently changed his hair back to his natural black color. Many speculated that this was due to his alleged color blindness, but V explained that he simply felt the need to calm down after all the experiments.
Which Other Celeberaties Are Colorblind?
When it comes to Hollywood, perfection used to be the name of the game. In recent years though, Tinsel Town has made strides in dispelling this outlook on its inhabitants. Seeing as color blindness affects such a small portion of the population, which celebs have, until recently, suffered in silence?
First on the list is none other than Keanu Reeves. Although not completely certain, Keanu has stated in interviews that he thinks he might be colorblind. This doesn't seem to slow him down when onset but here's hoping he gets tested in the future.
Hollywood alum, the late Paul Newman had the dream of pursuing a career as a pilot, but his color blindness stopped that dead in its tracks. Known as the man with the most famous blue eyes in movie history, his vision impairment did not stop him from becoming a race car driver.
One of the most notable on this list is the Duke of Cambridge, Prince William. He suffers from what is known as red-green color blindness, which makes it difficult for him to identify between red, green, and yellow colors in his day-to-day life.
Howie Mandel has starred in many game shows, most recently on 'America's Got Talent.' It is reported that Howie battles with ADHD and OCD, but he is also colorblind. With his color-impaired vision, his wife has stopped relying on Howie to help decorate their house.
Last on the list is legendary director Christopher Nolan. It is hard to believe that Christopher is red-green colorblind after watching award-winning films that he has made like 'Inception.' His lack of color identification has not hindered his ability to make movies that will stand the test of time.