Maybe you have heard of personality typing, maybe you haven't. Either way is okay because we know for sure that you are an avid fan of Keanu Reeves. So which personality type is he?
Is it thought that Keanu Reeves has an ISFP personality type, called "The Composer." This means that he is low-key and takes the time to enjoy day-to-day moments.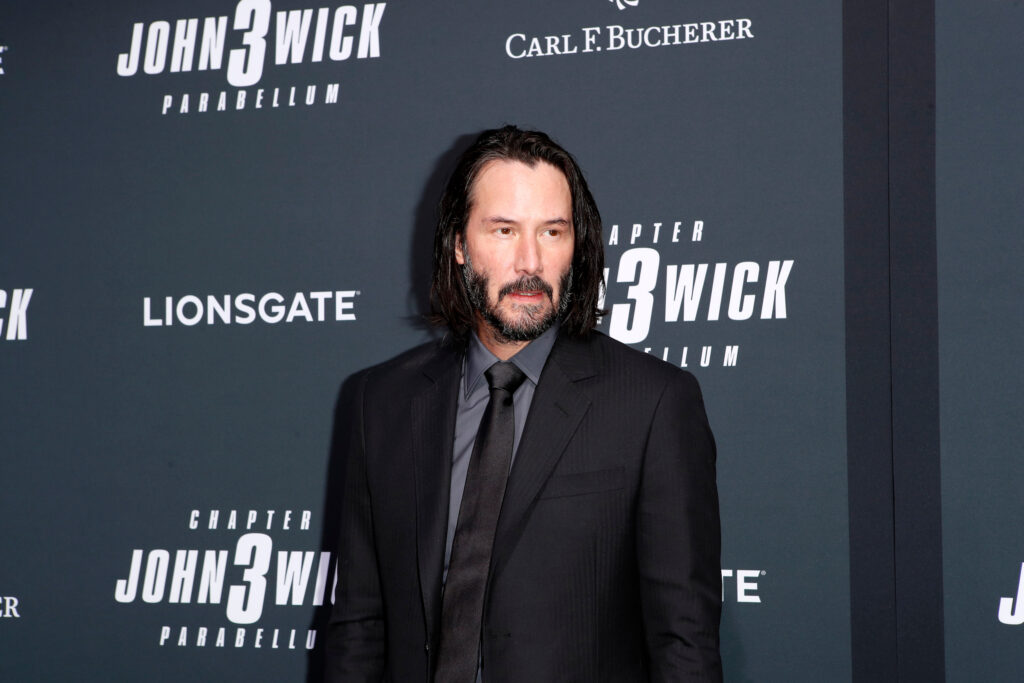 We'll take you on a brief journey into the world of personality typing, analyzing Keanu's type as we go.
His Type Is ISFP
Keanu's personality type is ISFP. 
This stands for introvert (I), sensory (S), feeling (F), and perceiving (P).
He tends to be calm, analytical, and methodical while avoiding conflict and being attentive to others.
Okay, great, but what does that mean?
A Basic Breakdown Of Personality Typing
Personality typing is a system that categorized individuals according to their physical and mental behavior. The goal with it is to find, broadly, how people are different.
Personality typing became well known in the 1960s thanks to mother-daughter duo Katharine Briggs and Isabel Briggs Myers. They worked together to create a personality inventory that was based on the theories of Swiss psychiatrist Carl Jung, the founder of analytical psychology.
Together, they wrote a personality assessment, the Myers Briggs Type Indicator (MBTI). It's one of the world's most widely used assessment tools for personality today.
The Four Dichotomies
The Myers-Briggs system consists of four personality functions, also known as dichotomies, and can be described as a person's preference for doing something. Within this system, someone is either/or one of each of these options.
Extraversion vs. Introversion
Sensing vs. Intuition
Thinking vs. Feeling
Judging vs. Perceiving
Once an individual chooses a preference out of each pair, the initial letters come together to form a four-letter code (though 'intuition' uses an 'N'; introversion uses an "I").
Out of the 16 different combinations, it is generally agreed that Keanu has an ISFP personality type.
A Peek Into Keanu's Personality
Introvert (I)
Taking this step by step (or letter by letter), Keanu definitely is an introvert.
Being an introvert is akin to being the opposite of the "life of the party". Introverts are quiet, shy, and would rather not be the center of attention.
It's kind of puzzling to think of Keanu that way since he is such a Hollywood superstar making our hearts leap out of our chests (either in laughter or fear), in his impressive repertoire of films, such as with "The Matrix" or the more recent "John Wick" series.
Let's not forget how much we laughed in the "Bill and Ted" movies. So how is he an introvert?
Self-esteem and personality expert Charisma on Command has noted several things about Keanu.
First, he usually directs praise towards other people, as well as talks about the people around him in his life, versus commentating about himself.
In interviews, Keanu is often quiet, calm, though he does show enthusiasm with body language, like hand gestures. He uses humor too to deflect any uncomfortable attention.
He's also super generous, like the millions he has given to charities like PETA and Stand Up To Cancer over the years. He never attaches his name to any donation.
He's into random acts of kindness too. In 2015, he was filmed giving up his seat on the subway to a fellow woman passenger who had a large bag.
This YouTube video by Charisma on Command gives you a pretty good idea, too.
Sensing (S)
Sensory, or sensing people are obvious about their body language and facial expressions. They may not be as talkative or eager to talk in situations, and may simply just talk at a slower rate than others. Some may struggle to look others in the eye during a conversation.
Keanu often looks down during conversations and speaks slowly. People usually do this because they are trying to formulate their thoughts or words or are remembering the experience.
Feeling (F)
Feeling people tend to make decisions based on their emotions versus thinking more logically. They also take into account other people's needs, values, and emotions.
Just reading about Keanu's unstable life growing up, we realize there is a lot of pain and emotion that still resides with him today.
In an interview with Rolling Stone, he discussed his father's abandonment of the family when he was just three years old, describing the story as "pretty heavy."
The feeling type kind of goes hand-in-hand with the sensing type, so let's talk about the fourth one.
Perceiving (P)
Perceivers are open and flexible and tend to be slow to commit.
He has been open to whatever life brings at him despite the many awful events that have occurred in his life. For example, the tragic death of his first child with actress Jennifer Syme, in 1999, or the death of Jennifer herself in 2001 when she passed out at the wheel and collided with three parked cars.
He has been slow to commit to projects though, preferring to work on things he is only truly passionate about. The best-known example of this is when he skipped an $11 million dollar deal to be in the next Speed movie to have a role in the production of "Hamlet" in Manitoba, Canada.
The Takeaway
Now you know a little bit about personality typing and know a lot more about one of your favorite (or favorite?) actors.
Despite having an eventful life that's been hole-punched with a handful of sad events, Keanu manages to keep calm, perceptive, and receptive to those around him. He calculates his next move while being open to possibilities and being considerate of others.
If you want to see how you would score, you can take a personality test here: