Pop icon and former Disney Channel star Selena Gomez is known for her comedic timing on shows like "Wizards of Waverly Place" and her musical timing on songs like "Love You to Love Me." What is this multi-talented person like in real life?
Selena Gomez has never publicly declared her personality type, but people have speculated that the musician might be an ISFJ personality type. However, without input from Selena Gomez herself, the result is uncertain.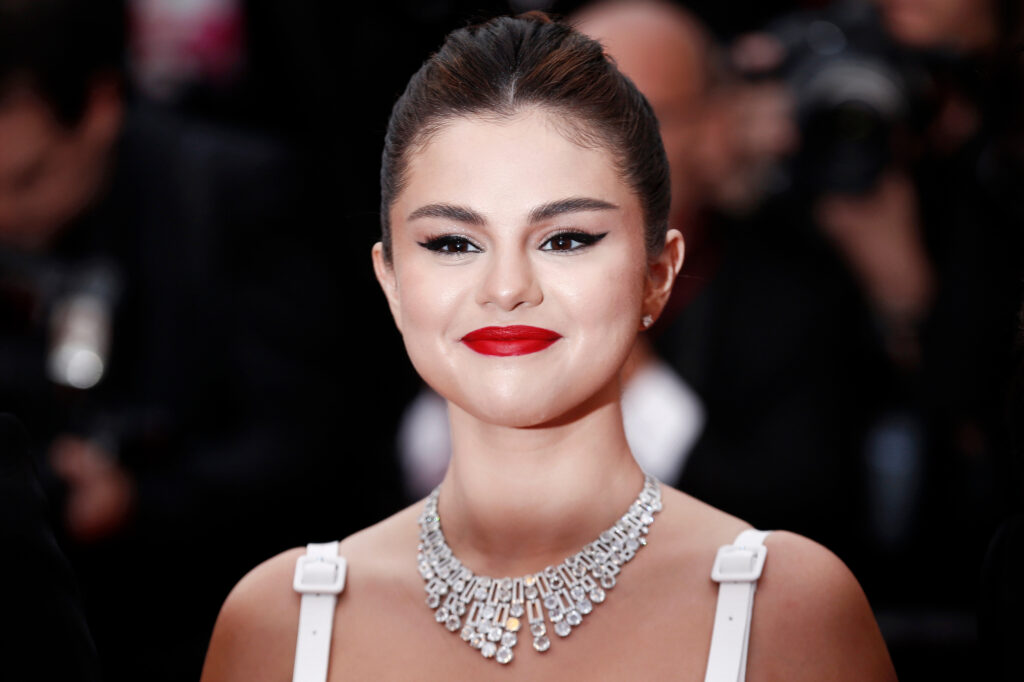 Although Selena Gomez has never publicly declared her personality type for curious fans, there are other ways of getting to know a person's character. Read on to learn more about Selena Gomez and her life when she's not on screen or in the recording studio.
Myers-Briggs Type Indicator
It may come as a disappointment to many Selena Gomez fans to learn that the "Spring Breakers" actress has not publicly told fans her personality type. It is unclear if the "Kill Em with Kindness" musician has even taken a personality type test.
However, fans should not worry too much about the results of personality type tests such as the Myers-Briggs Type Indicator test, as they are inaccurate. In fact, a Vox investigation discovered that the test is almost entirely meaningless, despite its ubiquity and popularity.
The MBTI test is the most common personality type test, and many corporations even use the test to learn more about their employees, with about 2 million people taking the test annually.
However, the test, which is based on theories by psychologist Carl Jung, is about as accurate as a horoscope — whatever result one gets is just vague enough to suit anyone's personality. In fact, even Carl Jung admitted that the theories on which the MBTI test is based are theories that require further research.
So, if you want to know more about Selena Gomez, there are better ways of achieving this than personality-type test results.
Personality Traits and Quirks
For example, Selena Gomez interviewed Vogue Magazine for their 73 Questions series, where they ask celebrities a series of 73 questions about themselves.
In the 2017 interview, Selena Gomez says that her current obsession is the game "Heads Up" and says that she enjoys traveling and hanging out with her friends during her free time. Selena Gomez also says that one of the things that make her the angriest are "people that act entitled."
In another interview with Vogue Magazine in 2021, Selena Gomez revealed how she was handling the COVID-19 pandemic, saying, "I can't function unless I'm working. The whole point of quarantine for me personally was just to stop, and I have a hard time doing that. And my main focus was really politics, and making sure I took it seriously."
She took action on political issues such as abortion bans and the Black Lives Matter movement, using her Instagram platform to bring awareness to her fan following.
In 2020, she interviewed politician Stacey Abrams in an Instagram video post. Stacey Abrams said of the experience, "My first engagement with Selena was revelatory: She expressed an honest disengagement with traditional politics while also showing a hunger for solving real, painful problems."
Rare Beauty and Wellness
In September 2020, Selena Gomez launched her makeup and beauty line, Rare Beauty. In an interview with Elle Magazine, Selena Gomez said that she created the line to be more than just a beauty brand, but a lifestyle.
"I want girls and boys and men and women to feel comfortable. It's [Rare Beauty] meant to be enjoyed, it's very special. We are not meant to look like everybody else; we're meant to look like ourselves."
Rare Beauty was created alongside Rare Impact, which aims to reduce the stigma associated with mental health issues.
Selena Gomez herself has been very open about mental health and wellness, speaking out about her depression and anxiety to decrease the stigma around attending therapy. She's a proud supporter of dialectical behavior therapy and encouraged her fans to seek treatment if they struggle with mental health.
She's spoken publicly about her bipolar disorder diagnosis, saying that, "Once the information was there, it was less scary."
Selena Gomez seems to be a kindhearted individual who cares about the wellbeing of those around her, and has used her platform to speak out for issues that matter. Her actions tell us much more about her personality than a simple test ever could.