will.i.am is an American singer, rapper, songwriter, producer, actor, entrepreneur, and philanthropist. Because of his charitable organization, philanthropic collaborations, and do-gooder attitude, many of his fans wonder if religion is a contributing factor to his astounding generosity.
While will.i.am has never confirmed which religion he follows, telling Instagram posts and his upbringing indicate that he is a Protestant Christian — a Baptist, to be specific. will.i.am believes in Jesus, the devil, gospel, heaven, and hell.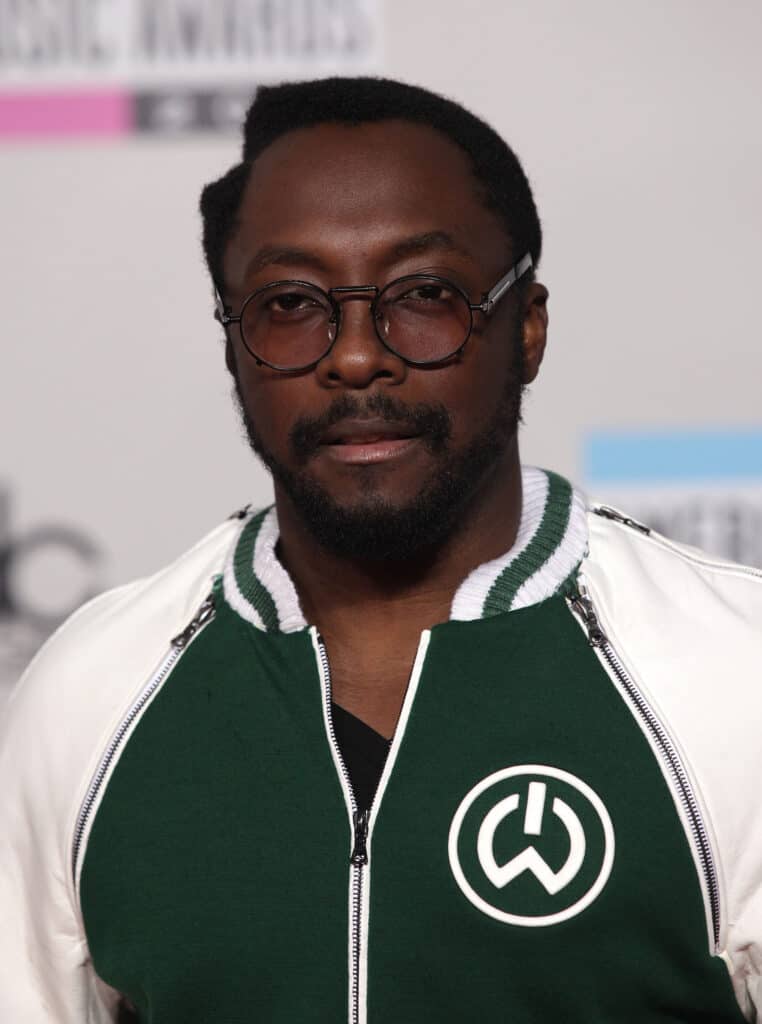 You'd be forgiven for thinking that will.i.am worships robots, technology, and A.I. because he has such strong opinions on the topic. Here's what we do know about what religion will.i.am follows and how this impacts his view of the world.
What Religion will.i.am Follows
In 2020, will.i.am promoted his 'TRANSLATE' Facebook Live campaign on Instagram. He captioned the post "Question: Why does HELLO have the word HELL in it? HELL is LOW… Why is anything close to the sound HELL used to greet someone? I'm switching it up and saying: #HEAVENSUP!!!"
It seems that Instagram is will.i.am's platform of choice when it comes to expressing snippets of his thoughts about religion.
When promoting his song BeNiCe he posted "Imagine if there was a way to quantify how rich our spirit is… if there was a spiritual Instagram…what would your frequent post be…???"
In 'Ring The Alarm Pt.3' will.i.am sings "I know that devil is out there and plotting those plans… I will not be toppled… I'm down with Jesus… And I roll with apostles" before declaring "that's the gospel… That's the motherf*****g gospel."
Even though will.i.am has yet to reveal which religion he follows, his Instagram posts reveal what forms part of his belief system. At the very least, his lyrics and Instagram captions confirm that he believes in heaven, hell, the devil, Jesus, and the gospel.
will.i.am's Thoughts on Religion
will.i.am was born in Eastside Los Angeles and grew up in a housing project named Estrada Courts in a neighborhood called Boyle Heights. He never knew his father and was raised by his single mother, Debra Cain, in a Baptist household.
Based on what is known about his religious beliefs as detailed above, it may not be such a stretch to assume that he has stuck to his Protestant Christian roots.
Way back in 2010, a Florida pastor named Terry Jones declared 11 September 'International Burn a Quran Day'. When will.i.am was asked to share his thoughts on the situation, he condemned the very idea.
He said "If it's the Torah, if it's the Quran, if it's the Bible, whatever it is, a person's practice on enlightenment and what's best for their life with the situation they're in… You shouldn't be disrespecting people's vehicle to enlightenment. I think that's wrong, that's just distortment."
He goes on to say "Muslims are great, Jews are great, Buddhists are great, Hindus are great, Christians are great. There's great people everywhere. And then there's distorted people all over the world."
will.i.am: The 'Good Guy'
Regardless of what religion will.i.am may or may not follow, there's no denying that he is amongst the most generous of all celebrities.
will.i.am established the i.am Angel foundation in 2009 to 'TRANS4M lives through education, inspiration, and opportunity'. The organization has three funds: i.am Scholarship, i.am College Track, and — unsurprisingly — i.am STEAM.
i.am Scholarship has awarded more than USD $1 million in financial assistance to 127 scholars while i.am College Track has given 480 students college preparation skills.
I.am STEAM combines science, technology, engineering, and maths with art. In early 2021, will.i.am released a song called 'American Dream' and launched a GoFundMe initiative to raise USD $5 million to expand STEAM education programs for underserved high school seniors.
He collaborated with Michael Stipe from REM to create a charity single called 'In The Sun' and all proceeds went to Mercy Corps and victims of Hurricane Katrina.
In 2012, will.i.am donated a whopping USD $750,000.00 to The Prince's Trust and pledged to donate his salary from 'The Voice' to the organization.
In addition to his own charitable endeavors, will.i.am has publicly supported more than 20 charities and foundations. Amongst others, has donated to Robin Hood, City of Hope, Mercy Corps, Red Cross, Green For All, Apl.de.ap Foundation International, and Declare Yourself.