When you think of Elon Musk, you probably think of Space X, Tesla, and his lifelong ambition of being the first man to reach Mars. One question remains unanswered, however, what was Musk's SAT score?
Despite the answer being unknown, Elon Musk's SAT score is estimated to be around 1500-1600/1600. Although this is just an estimate, it is highly likely to be above 1570, as this is the minimum SAT score required to attend the University of Pennsylvania, which he successfully graduated in.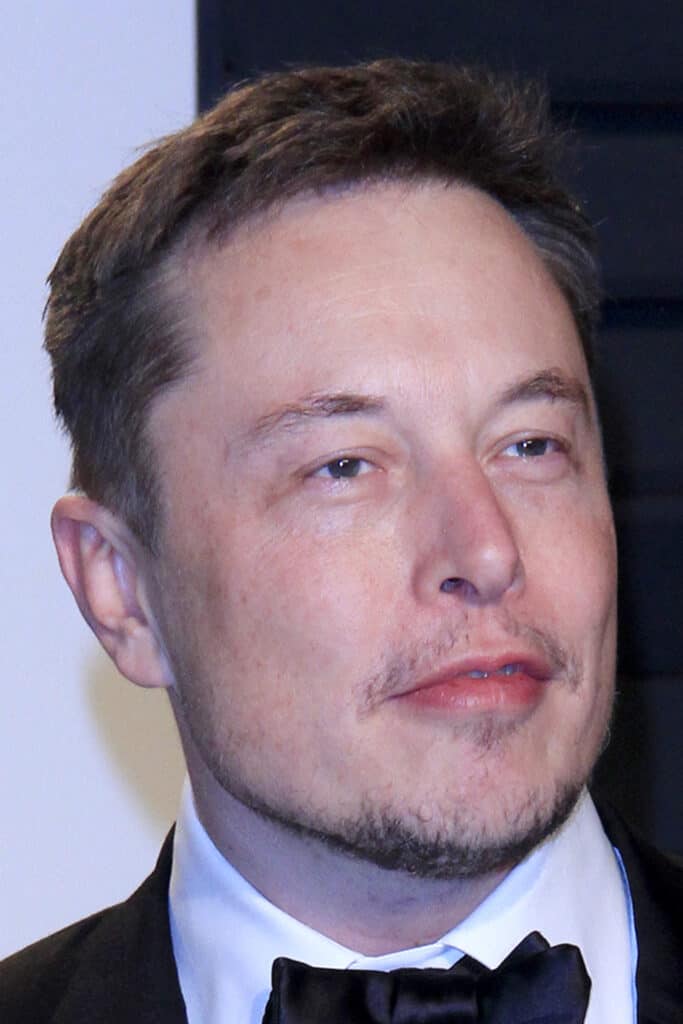 So although we cannot be certain what Elon Musk's SAT score was, it is likely to in the top 1 percentile, which isn't that surprising considering his academic and professional trajectory. Keep reading to find out how he became one of the most successful people in the 21st century.
Elon Musk's Educational Early Life
Musk started off at the independent private Waterkloof House Preparatory School in Pretoria, South Africa. This comes as a surprise to most people, who know Elon Musk as living in the United States during his adult life.
After primary school, Elon attended Bryanston High School in Johannesburg, where he accelerated in physics and computer science. "When I was in high school … I got distinctions in two areas: physics and computer science", Elon stated in the Third Row Tesla Podcast back in February 2020.
Despite Computer Science and Physics being Elon's favorite subjects at high school, he suffered from severe bullying at Bryanston High School. In fact, Elon's father Errol Musk told News 24 that the incidents were "way past bullying".
Elon got bullied so intensely that he was admitted to hospital at Sandton Clinic after being physically assaulted by some boys at his high school. Despite Elon's father reporting that he could not recognize his son at the hospital, the local police stated that Elon's attack was simply schoolboys playing around.
After being hospitalized for two weeks after the incident, Elon's father decided to move Elon to Pretoria High School for Boys.
After graduating from Pretoria High School, Elon decided to attend the University of Pretoria in South Africa for only five months, as he did not want to complete mandatory military service in the South African military. He decided to move to Kingston, Ontario, where he attended Queen's University.
He eventually transferred to the University of Pennsylvania where he graduated with a Bachelor of Science degree in Economics and a Bachelor of Arts degree in Physics. Whilst studying at the University of Pennsylvania, Elon took a strong interest in studying particle accelerators.
Elon said in the Third Row Tesla Podcast, "I thought, 'OK, I want to figure out what's the nature of the universe,' so, [I would] go try working with people banging particles together and see what happens,".
From aspiring Physicist to tech tycoon
Elon's plans to work as a physicist working with particles did not go to plan. He intended to work on the "Superconducting Semi Collider" project in the United States, until it got canceled.
″[I was] like, 'Woah.' What if I'm working at a collider, spend all these years, and then the government just cancels it? So that was like, 'I'm not going to do that.'"
Elon decided to use his love and aptitude in computer science to instigate his city guide software company, Zip2. Elon sold Zip2 for approximately $300 million in 1999, after which he used his profit from the map software to build a financial services platform that would later be developed into PayPal in 2002.
Elon felt that making tech start-ups was not the most satisfying career choice, reigniting his passion for physics. Using his knowledge of astrophysics and complicated particle stuff, Elon decided to combine his curiosity of the universe and physics to form the aerospace company, Space X, in 2002.
Elon felt that humans should be a multi-planet species, including terraforming (turning an inhabitable planet habitable) and colonizing Mars within the next few decades.
After SpaceX successfully placed a couple of NASA astronauts into orbit this year, Elon's aspiration to send astronauts to Mars does not seem too unrealistic. Note that Elon's company SpaceX is the first commercial aerospace company that has successfully launched astronauts into space, paving way for a future of commercial space flights.
Imagine booking your first flight into orbit for Thanksgiving, wouldn't that be something to be thankful for? Thank you, Elon.
From a victim of high school bullying to an internationally renowned billionaire, a success story like no other. It's likely that Elon's success has not finished until he's waving at us from Mars.