One of the best-selling music artists of all time, Frank Sinatra led what many believe to be a charmed life. His career spanned over 50 years before the final curtain was drawn. Have you ever wondered what his last words were, or how the world paid tribute to the Chairman of the Board?
Frank Sinatra's devastating last words, uttered to his wife who was by his bedside, were "I'm losing it." These three words speak volumes to the worldwide superstar's fragile state of being and indicate that he knew his death was imminent.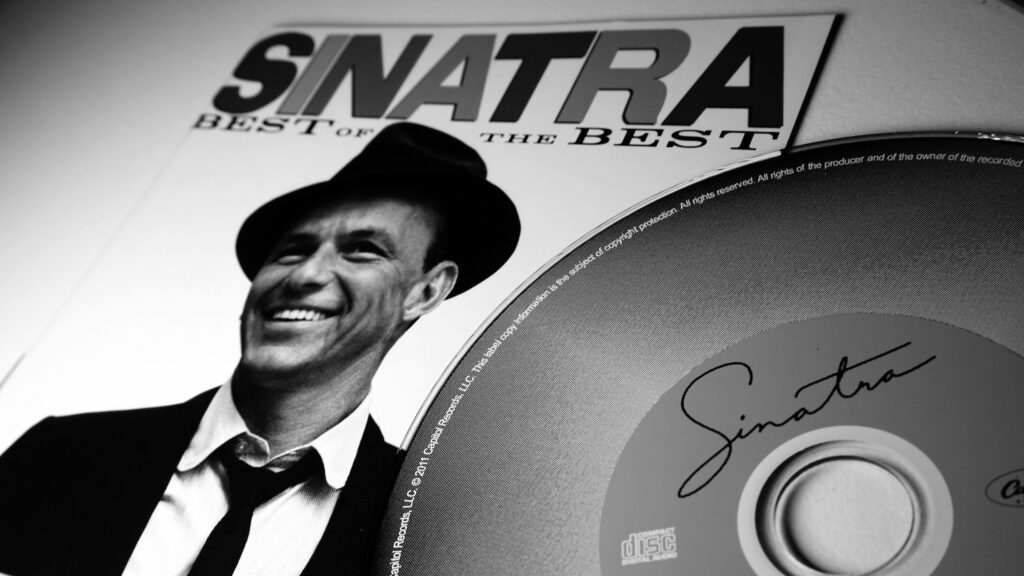 The death of the American singer and entertainer shook the world. His last words were those of defeat and resignation, but at least his wife was there to comfort him in his last moments before he went off to play in Pennies From Heaven.
Frank Sinatra's Last Words
Sadly, Frank's last few years on this Earth were mostly spent in hospitals. His health was on the decline and his diagnoses included high blood pressure, pneumonia, dementia, heart problems, breathing problems, and bladder cancer.
In February of 1997, the crooner suffered a heart attack and did not appear in public thereafter.
Frank found himself in a hospital once again and on May 14, 1998 — at the ripe age of 82 — Frank passed away after suffering from yet another heart attack.
His wife Barbara, who remained by his bedside in Los Angeles's Cedars-Sinai Medical Center, said that Frank's heartbreaking last words were "I'm losing it". Unfortunately, his children weren't aware of his hospitalization so they could not be present in his final moments.
Frank Sinatra's Death
Frank's death sent the world into mourning and his fans, friends, fellow artists, and family members were grieving for the loss of the icon. The night after Frank's passing, the Empire State Building's lights were changed to blue in honor of his "Ol' Blue Eyes" nickname and the songs he wrote relating to them.
On the contrary, the famous lights that illuminate the Las Vegas Strip were dimmed down and all the casinos in the area ceased their activity for a one minute period. A funeral like none other was held to celebrate the life and work of the international superstar.
The funeral took place on 20 May 1998 and was held at Beverly Hills's Roman Catholic Church of the Good Shephard. More than 400 mourners were in attendance and thousands of his loyal and bereaved fans lined the streets outside the church.
His son, Frank Jr., led the service, and Frank was buried next to the graves of his parents in Desert Memorial Park, section B-8, Cathedral City, California.
Frank was put to rest wearing a blue suit and his coffin was filled with sentimental items from those in attendance. It's said that some of these momentos include a bottle of Jack Daniel's Tennessee whiskey, Tootsie Rolls, Life Savers, a packet of Camel cigarettes with a Zippo lighter, some stuffed animals, and the roll of dimes that he carried with him at all times.
His grave marker features the words "Beloved Husband & Father" along with the name of the last song he sang in public "The Best is Yet to Come."
Frank Sinatra's Legacy
In the month of his death, Billboard reported a significant increase in recording sales and many have paid tribute to him since. Though Frank passed away, his legacy lives on.
In death, just as he was in life, Frank was the recipient of numerous awards. He has posthumously been awarded a star on the Hollywood Walk of Fame as well as the Key to Hoboken City.
There's the Frank Sinatra Park, Frank Sinatra School of the Arts, The Frank Sinatra International Student Center, and Frank Sinatra Hall — all of which act as a tribute to the star and his astounding impact on the musical world.
Frank has been referred to as "the greatest singer of the 20th century" by Robert Christgau and "the original singer who others try to imitate" by Gus Leven. To this day, his songs are played in movies and TV shows as well as on the radio and he has been the topic of numerous documentaries.
The official Frank Sinatra YouTube Channel also pays tribute to the icon and all of his songs, concert collections, and music videos can be found on it.