Jelena Noura Hadid is an American model, influencer, mother, and long-time partner of Zayn Malik who is best known as Gigi Hadid. Gigi's incredibly successful modeling career took off when she was a high school student, but did this early entrance into the working work have an impact on her grades?
We'll never know if she achieved the perfect balance between work and school as Gigi Hadid has never shared her SAT scores. Gigi graduated from Malibu High School — the same school as her bestie Kendall Jenner — but didn't manage to complete her degree at The New School.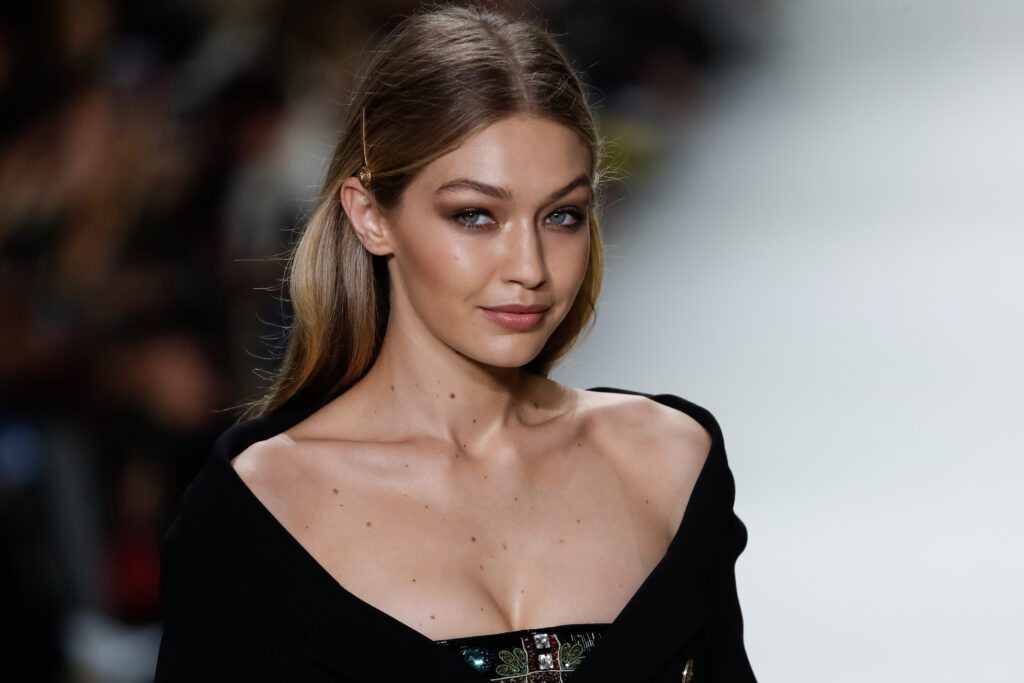 Gigi Hadid is fast on her way to becoming a household name and it seems as though everyone wants to know everything there is to know about the stunning model. Let's take a look at Gigi Hadid's schooling and how her career impacted her education.
Gigi Hadid's Early Education
Gigi was born on 23 April 1995 to former model Yolanda and millionaire real estate developer Mohamed Hadid. She is the oldest of three children and the trio are all mega-successful models.
It's not known exactly where Gigi went to elementary school, but this is where she would abandon her birth name and switch over to her childhood nickname of 'Gigi'. When questioned on the decision to go by 'Gigi', she said "There was a girl named Helena and it got confusing with the teacher who had to call out our names."
Despite her early entrance to the fashion world, Gigi wasn't always the style icon that she is today. When speaking about middle school, Gigi says "As for middle school, I had a really horrible era of style. I'd only play basketball with the boys during lunch, so I went through a phase of only wearing Lakers uniforms to school — that was cute!"
Gigi went on to attend Malibu High School, where she was captain of the varsity volleyball team and competed in horseback riding. While a student at Malibu High School, Gigi was voted 'Most Likely to be Famous' by her peers.
Gigi Hadid's Time in Higher Education
Gigi graduated from high school in 2013 and headed straight to The New School in the fall of that same year. This private research university is famous for its progressive approach to academic freedom and intellectual inquiry.
During her time at The New School, Gigi said "I'm 19 now, and I go to The New School in New York, where I study Criminal Psychology. My first week of second semester was during Fashion Week when my first editorials in 'CR Fashion Book' and 'Sports Illustrated' came out. It was crazy!"
Though she enjoyed her time studying, the demands of her modeling career proved to be too much and she found herself missing too many classes to attend shoots. Despite dropping out of school before completing her Criminal Psychology degree, Gigi remembers a thing or two about profiling from her college days.
Gigi isn't the only famous face that attended The New School. Its other notable alumni include Gigi's sister Bella Hadid, Bradley Cooper, Jesse Eisenberg, Jonah Hill, Sufjan Stevens, Marc Jacobs, and Tom Ford.
How Modeling Impacted Gigi Hadid's Education
Gigi was toddling her stuff on a runway before she could even walk. She began modeling at the tender age of two, at the insistence of Paul Marciano, and appeared in several campaigns for Baby Guess and Guess Kids.
Needless to say, her childhood did not resemble that of her peers and she stopped modeling to focus more on her schooling and sports. In an interview with Vogue, she said "I went to Junior Olympic qualifiers for volleyball. So, I kind of stopped modeling. I just wanted to have a normal childhood and go to high school."
Gigi re-entered the modeling world when she was 17 years old, picked up where she left with Guess campaigns and signed with IMG Models. Her big break came with her CR Fashion Book Magazine, which coincided with her second semester of college.
After that cover, her professional career took off, and not wanting "any special treatment", she dropped out of school to keep up with the demands of her job. The beauty "loved" studying at the college, but just couldn't be both a super student and a supermodel.
She told Live! With Kelly and Michael "I'd be staying up on flights writing my papers, landing tired because I wouldn't be sleeping, and then shooting all day, even if I was writing great papers I couldn't get the grades that I wanted because I just couldn't be in class because of my schedule."