Kobe Bryant was an American professional basketball player, husband, father, and all-around inspiration to the athletically-inclined all around the world. His life, and his legacy, as one of the greatest players of all time, started in high school.
Though he was largely focused on basketball, Kobe Bryant scored 1080 on the SATs. The legendary basketball player had colleges lining up to sign him on, but instead of picking one of his many offers, he decided to skip college altogether and went straight to the NBA.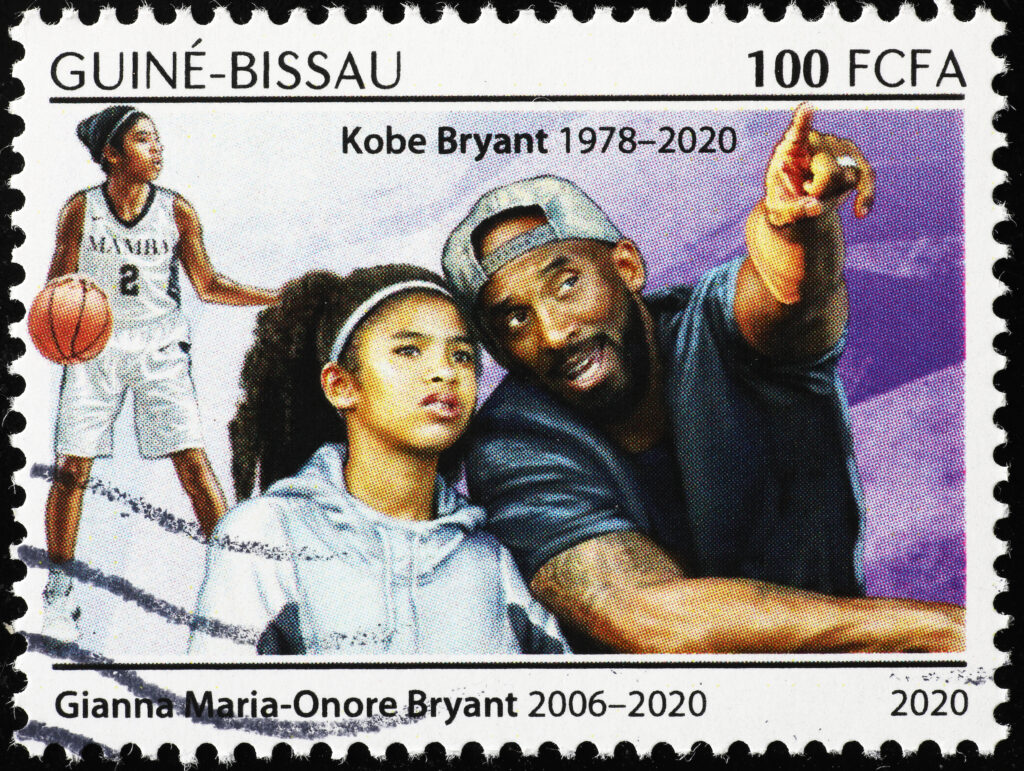 During his time in high school, Kobe was playing varsity basketball, winning awards, penning poems, and writing SATs. If you're looking to find out more about all of the above, you can end your search as today's article will fill you in on everything you need to know about Kobe Bryant's education. 
Kobe Bryant's Education
Kobe Bean Bryant was born on 23 August 1978 in Philadelphia. He was the first son and the third and final child of Pamela Cox and Joe Bryant. Though Kobe was born in Philadelphia, he and his two sisters spent most of their childhood in Italy where their father was working.
Kobe went to school in Italy from the time he was six years old until he turned 13 when the family moved back to Philadelphia. He attended Bala Cynwyd Middle School before moving on to Lower Merion High School.
Basketball may have been a big part of Kobe's life since he was just three years old, but it was while he was in high school that his passion — and skills — developed into something extraordinary. When he was a freshman at Lower Merion High School, he played on the varsity basketball team.
His astounding abilities attracted the attention of numerous college scouts, but Duke, Michigan, Villanova, and North Carolina were reportedly at the top of his list. In his senior year, he received the Naismith High School Player of the Year award, along with the Gatorade Men's National Basketball Player of the Year and the McDonald's All-American award.
With his incredible skills, impressive stats, and fair academic achievements, it's safe to say that Kobe had his choice of top colleges. The rising star made headlines and set the sports world ablaze when he made the unprecedented move to go from prep to pro and skipped out on college completely.
In his now-famous news conference, Kobe boldly declared "I, Kobe Bryant, have decided to skip college and take my God-given talents to the NBA."
Kobe Bryant's SAT Score
Kobe Bryant achieved a score of 1080 on the SATs, which is classed as average. The iconic sportsman's love for basketball seeped into his schoolwork and he wrote many poems about the sport that he dedicated his high school life to.
An excerpt from one of his poems begins with "Dear Basketball, From the moment I started rolling my dad's tube socks and shooting imaginary game-winning shots…I fell in love with you."
Kobe often referred to his tenth and twelfth grade English teacher, Mrs. Mastriano, as his "muse". This teacher, who had a good relationship with her student, describes Kobe as "remarkably disciplined in high school."
Kobe Bryant's Contributions to Education
There is no doubt that Kobe had a big heart and he used his platform to better the world. One of his most inspiring quotes that is often referenced is "The most important thing is to try and inspire people so that they can be great in whatever they want to do."
He has publicly supported various charities, but many of them focused on education. The education-driven charities that he was a known supporter of include After-School All-Stars, Boys & Girls Clubs of America, and Cathy's Kids Foundation.
In addition to the charities that he donated to in his personal capacity, Kobe and his wife Vanessa founded a charity of their own in 2006. The Kobe and Vanessa Bryant Family Foundation offers financial aid to underserved youths, provides minority students with college scholarships, and runs an assortment of youth sports programs and athletic clubs.
As much as he cared about education, Kobe's passion undoubtedly lay with sports. He was quoted saying "Sports are such a great teacher. I think of everything they've taught me: camaraderie, humility, how to resolve differences."