Pretty much every basketball fan out there was blown away when the news was released that Kobe Bryant had perished in a helicopter crash in early 2020. It made a lot of people curious to know more about the Lakers star player's early life.
Kobe Bryant grew up in Philadelphia, Pennsylvania, and multiple areas of Italy. He was the son of Joe Bryant who was also an NBA player for the 76ers so that was why he lived in Philly. When his dad retired from the NBA, the family moved to Italy so that Joe could continue playing basketball there.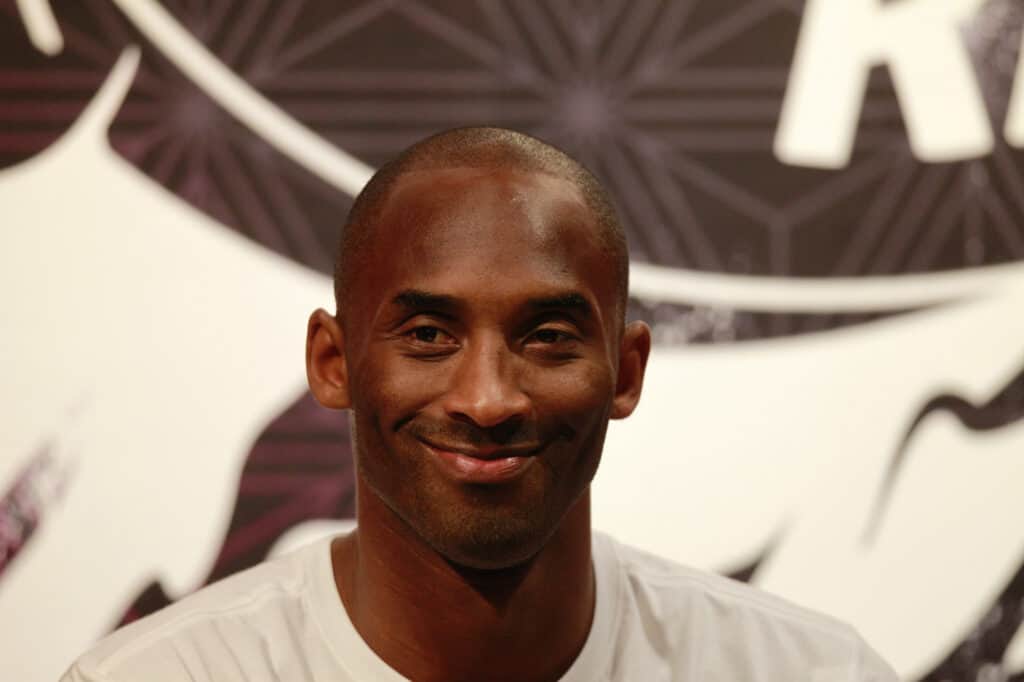 Scroll down to read more about Kobe Bryant's childhood as an NBA player's son, his time in Italy, and his high school days back in Philadelphia.
Born to NBA Player Joe Bryant
Kobe Bean Bryant was born on August 23, 1978, to the NBA player Joe Bryant and his wife Pam Bryant. They named him after the famous beef from Japan and gave him the middle name Bean after his father's NBA nickname 'Jellybean.'
When he was born, his father was playing for his own hometown NBA team, the Philadelphia 76ers. However, Joe Bryant was traded to the San Diego Clippers in 1979 and then to the Houston Rockets in 1982.
In 1983, after one season with the Houston Rockets, Joe Bryant retired from the NBA and the entire Bryant family moved to Italy so that Joe could play for the Italian team AMG Sebastiani Rieti.
Kobe Bryant's Childhood in Italy
Kobe started playing basketball when he was only three years old and his favorite team was the Los Angeles Lakers. When his family moved to Italy, a country known for soccer, not basketball, Kobe still maintained his love for the sport.
His grandfather would actually mail him video recordings of NBA games for him to watch and learn from. His favorite players were Elgin Baylor who was known as 'the footwork king" and Magic Johnson.
While in Italy, Kobe adjusted to life quite easily, although, he said he was scared at first because he was one of the only black kids around. But, he learned how to speak Italian fluently and even became a fan of soccer, following FC Milan.
Kobe was also in many different basketball leagues for kids where he learned how to play the sport. However, the pivotal moments in his basketball upbringing were his summers spent back in the US playing in the kid's leagues there.
You can watch Kobe Bryant giving a class presentation about Italy, moving back to the States, and basketball in the below 1996 video.
His father played for many different teams while they lived in Italy. This meant that Kobe lived in a lot of different cities in the country.
For 1983 to the 1986 seasons, Joe played for AMG Sebastiani Rieti based in Rieti, Italy; the 1986 to 1987 season saw Joe playing for Standa Reggio Calabria in Calabria, Italy; 1987 to 1989 had Joe on Olimpia Pistoia in Pistoia, Italy; and 1989 to 1991 had Joe playing for Reggiana the city that Kobe remembers best.
Joe also played half of the 1991 season for a French team, Mulhouse, before retiring from playing permanently. He moved his family back to Philadelphia where he started to coach teams.
Kobe Bryant's High School Career
Upon returning to the United States from Italy, Kobe had a hard time adjusting due to his unusual upbringing in Italy. He had trouble adjusting to the English slang and fitting in with the other kids outside of the basketball court.
However, this was more so for his first year back in the States where he attended Bala Cynwyd Middle School for eighth grade. Then he went on to attend Lower Merion High School and his pursuits of basketball stardom continued.
He became the first freshman in decades to be a starter on the high school's varsity basketball team. As his high school basketball coach said in an interview with ESPN, "I had invited him to scrimmage against our varsity and after five minutes of play I turned to my assistant coaches and said, 'This guy's a pro.'"
While his first season wasn't great, Kobe helped carry the Lower Merion High School Varsity Basketball Team to three record seasons thereafter. In May 1996, Kobe Bryant announced that he would enter the NBA draft as one of only six players to ever enter the draft without playing a college game.