4-time NBA champion, Olympic medalist, and pop culture and sports icon, LeBron James is one of the greatest basketball players in history. We all know that side of him, but what about his high-school years? How was the young LeBron before achieving superstardom?
It is rumored that LeBron James got an 870 over 1600 on his SAT score, although this is not 100% certain. However, this didn't affect him at all because he never got to play college basketball. The sports star actually went from high-school to the NBA without ever playing in the NCAA.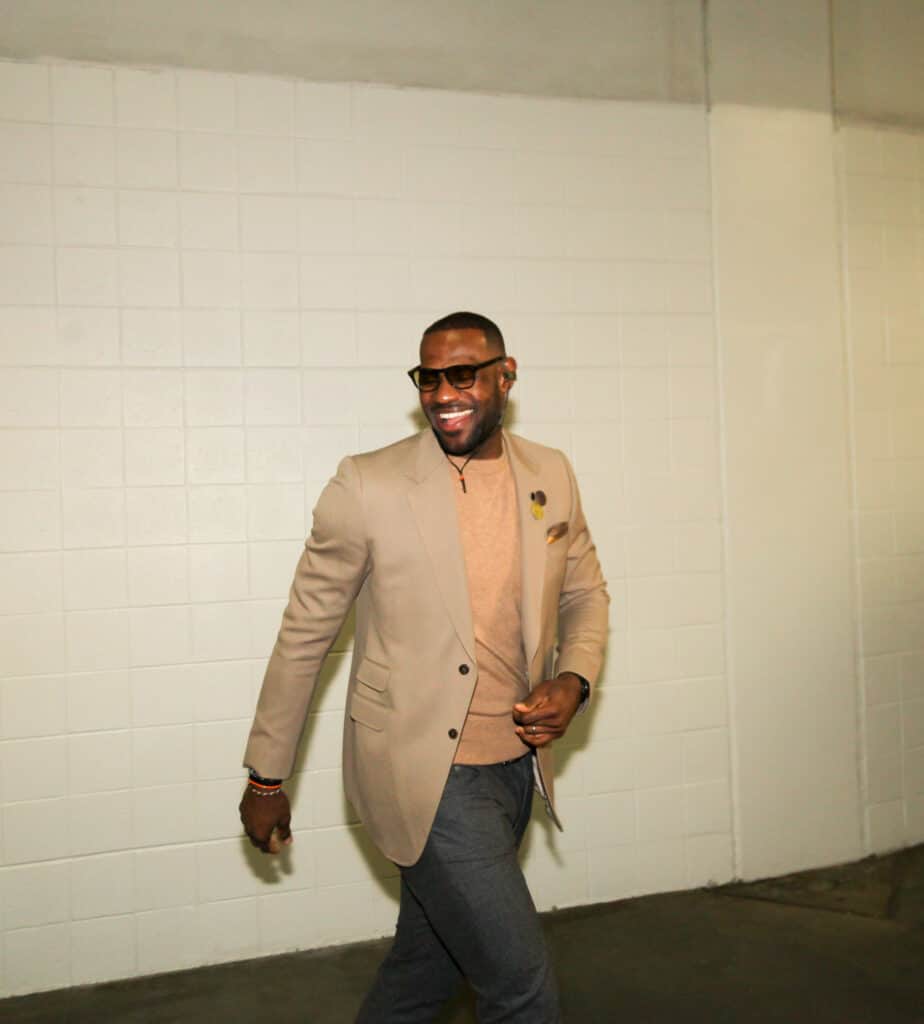 Learn about the youth and the academic performance of this eminent sportsman and what may the future hold for him.
Understanding SATs
The SAT, also known as the Scholastic Assessment Test, is a standardized test that many colleges in the U.S.A. require for admission. The objective of this academic test is to determine in solid numbers the preparation of the student before entering college. Although this is not the only test available for that purpose, it's the most famous one in America.
The SAT is divided into four sections: reading, writing, and language, math with a calculator, and math without a calculator. There's also a fifth optional section which is an essay that some students decide to take since there are schools that require it.
Even though the SAT is designed to assess the preparation of students for college, the College Board administers this test under a tight time limit.
The final score goes from 400 to 1600 points and is accompanied by a percentage that compares your score with the score of the other test-takers of that year. Rumors say that LeBron James' final score after taking the SAT was 870, which is actually not a great score.
An 870 is equivalent to 24% of students with equal or fewer points in a comparison group.
However, LeBron had many universities in mind just in case he needed to go to college and get a degree.
Skipping College
Nowadays eligibility rules state that a player must be at least 19 years old before they can go in the NBA.
Either way, this didn't affect LeBron because that rule was not implemented until 2 years after he went pro. This means that he didn't actually play in the National Collegiate Athletic Association (NCAA); the Cleveland Cavaliers drafted him directly out of high-school.
Before that, James was already excelling on the St. Vincent-St. Mary High School's basketball team. The Fighting Irish was the team that saw a young and talented LeBron grow into a local sensation.
His skills put the team at the top of Ohio's high-school teams and also gave him a lot of titles such as Mr. Ohio Basketball, a place in the USA Today All-USA First Team, and some trophies.
In 2003 the Cleveland Cavaliers saw the huge potential of LeBron James and decided to draft him as the first overall pick. Just look at him in the following video!
Of course, he did not fail to exceed the expectations, since he broke the record for the most points scored by a prep-to-pro player in his first game, with 25 points. By the end of the season, he became the first Cavalier to win the NBA Rookie of the Year Award.
Achievements and Controversy
When LeBron started his professional career, many people around him, including his coach, were concerned about the effects of the pressure on him, but things were actually better than expected. Currently, he is known all over the globe for his many achievements and for having a healthy life without many controversies.
Basketball experts and aficionados don't hesitate to put LeBron's name next to other great players like Magic Johnson, Oscar Robertson, and even the one and only Michael Jordan.
Nowadays, the athlete has 4 different championships under his belt and was awarded as NBA's Most Valuable Player for 4 years, too. He also has 2 Olympic gold medals and holds many records.
Currently, James is playing with the Los Angeles Lakers, he holds the number one record for all-time playoffs points and also has the third position in all-time points. A pretty impressive and quick summary of all the amazing things that LeBron James has achieved over 17 years of his career.
A New Chapter in Life
LeBron James has just signed up a contract for the 2021-22 league with the Lakers. However, many experts think that this legend still has at least 4 more seasons to play. Since there are many contenders and younger players coming this season, the reign of James as MVP might be coming to an end, but definitely, he will remain in the top 5.
James let the world know that he does not yet plan to retire; however, his 3 children and wife will be his greatest focus of dedication. Whether he decides to retire or keep playing on the court, we know that his legacy will transcend over time as one of the greatest athletes in the NBA.