A multi-talented singer-songwriter, actress, and all-around entertainer, Selena Gomez has been around the music industry for some time now, both as a solo artist and in her group, Selena Gomez & the Scene. What song kicked off her music career?
The first song released by Selena Gomez was "Tell Me Something I Don't Know", which debuted in August of 2008. It was also re-released as track 13 on the album Kiss & Tell.
You'd be forgiven for not knowing about Gomez's initial foray into the world of the solo recording artist since most people are under the impression that she got her first step up onto the musical stage with her band.
Gomez's Debut
Her debut song, "Tell Me Something I Don't Know", was the first of three pieces of work under her own name that she would complete, and the last for another five years. Her first and second singles were both tracks that had been recorded for movie soundtracks, with the third and final single being intended for a charity project.
It turned out to be even more successful than perhaps she had expected, with her second single "Magic" even managing to break into the top 10 in Norway. Some of the credit presumably lies with the fact that the projects her music was featured in had significant reach thanks to the Disney backing, but it was still a tremendous accomplishment for Gomez.
The feat is even more exceptional when taking into consideration the fact that Gomez didn't set out to become a singer. Although she got coaxed into the world of entertainment thanks to seeing her mother's work on stage productions, she started out her career as an actress on a variety of different Disney shows.
As a 15-year-old actress with very limited experience in the music industry, Gomez must have caught the singing bug, as she almost immediately set about pursuing her newfound interest.
Selena Gomez & The Scene
It was barely a year after she had dropped her debut single under her own name, and the newly formed band Selena Gomez & The Scene dropped a new single from their upcoming debut album.
Although strictly speaking it wasn't her first song by any means, it was her first track that she released with the sole purpose of being for the sake of music. It had no associated projects, such as being a feature of a soundtrack.
Perhaps even more relevant in terms of "firsts" was the fact that the album the singles featured on, Kiss & Tell, was also home to one of the first songs that Gomez was ever credited as co-writing, "I Won't Apologize".
Overall, the group's beginnings were off to a fairly decent start in spite of a shaky lead single and some icy reviews. Although their continued release of music had been setting them on a steady upwards trajectory, eventually Gomez felt the need to take a break.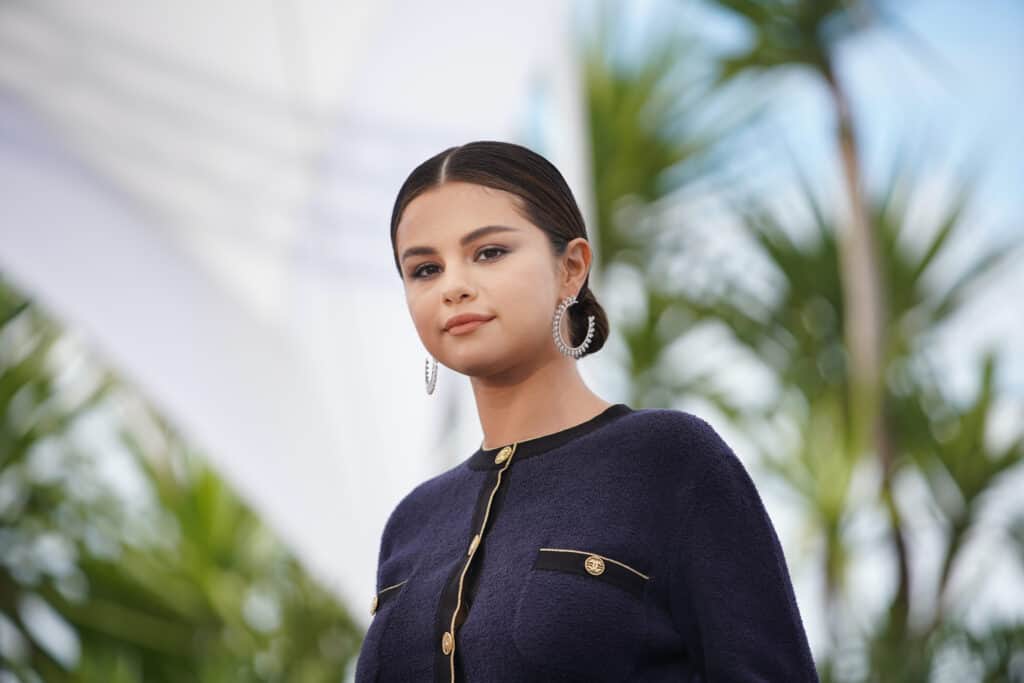 Back to Solo Work
She wanted to not only move on from her work with the band but to also entirely put her music career on hold. She followed her wishes, at least at the beginning, getting involved in multiple movie projects, finally spreading her wings as she opened up new opportunities outside of Disney.
Luckily for the future of Gomez's music career, the clutches of music had grabbed her tighter than she realized, and her still developing vocal talents were soon to be recognized. Despite not even a year going by, Gomez had already begun to set to work on a new batch of material, except this time it wouldn't be for her band, it would be for her solo career.
"Come & Get It" was her first work as a solo artist since 2008, five years since the soundtrack-friendly Disney production that she first released as a 15-year-old actress. Although it was still firmly rooted in the pop genre, the style of music diverged greatly from her previous body of work, with great effect.
Although it wasn't her "first" song, it was her debut as a true solo artist that had managed to find their bearing musically, and it showed. The song was met with significantly more praise than her previous outings, with the chart performances to match, as it broke the top 10 in every country, even snagging a number 1 spot on some charts.