Legendary inventor and Apple co-founder Steve Jobs lives on in modern memory as one of the most successful innovators of the modern era. What was this iconic man's daily routine?
Steve Jobs' daily routine was somewhat eccentric, but in other ways incredibly health-oriented, focused on cultivating a work-life balance and personal wellness. However, certain aspects of Steve Jobs' daily routine should not be emulated.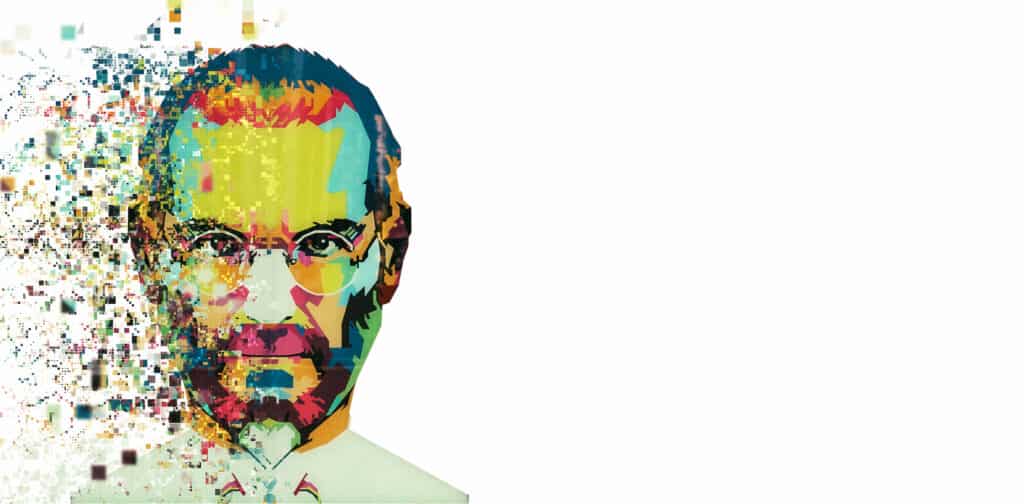 Steve Jobs was an iconic figure, but he was also a human being, one who opted for quiet family life over the spectacle of celebrity. His technological inventions connected us all, and he emulated that in his everyday personal connections with his loved ones.
Daily Routine and Wellness Habits
Lifestyle website Owaves meticulously documented Steve Jobs' daily routine using information and quotes from first-person interviews and Steve Jobs' biography. They note that although he was a legendary man, some of his habits are not recommended due to certain health risks that they pose.
However, his daily routine provides insight into the man himself, may he rest in peace, and those who are interested in knowing more about Steve Jobs and his life are free to learn from them — he certainly did have some habits that are worth emulating.
Steve Jobs would typically wake up at 6 AM, dressing each day in the same black turtleneck and blue jeans so that he did not have to waste time choosing a new outfit each day. He was more focused on work than on fashion.
He would work for around an hour after getting ready; then, at 7:30 AM, Steve Jobs would eat breakfast with his family. Apparently, many of the fruits and vegetables that Steve Jobs and his family would eat would come from their home garden.
At 9 AM, Steve Jobs would arrive at the office and would typically begin each day with meetings.
"What we do every Monday is we review the whole business. We look at what we sold the week before. We look at every single product under development, products we're having trouble with, products where the demand is larger than we can make. All the stuff in development, we review. And we do it every single week."
Then, he would eat lunch, visit Apple's design lab, deal with more meetings, emails, and other miscellaneous business matters. By 5:30 PM, Steve Jobs would be home to eat dinner with his family.
Inc. reported on some of Steve Jobs' best wellness practices.
In addition to the practices outlined in the video, Steve Jobs had some other healthy habits that anyone can incorporate into their daily routine. One such habit was to drink a hot herbal tea after dinner, often using ingredients from his home garden.
Herbal tea has many health benefits, including hydration, aiding inflammation, and helping one relax.
Steve Jobs would also talk a walk after dinner, which provides vital exercise and aids in digestion. In fact, he would often hold walking meetings with people instead of sitting down.
He would conclude his day with his family, saying, "I have a very simple life. I have my family, and I have Apple and Pixar. And I don't do much else."
Before going to sleep, Steve Jobs would often mediate, which has many well-documented health benefits, including decreasing stress levels and helping brain function.
Diet and Fruitarianism
Although many of Steve Jobs' habits were incredibly healthy, one might want to avoid his diet.
For most of his life, Steve Jobs considered himself to be a "fruitarian," which is a type of veganism consisting of only fruits. Although vegan diets can be incredibly healthy, fruitarian diets are not recommended by most dieticians as they can cause numerous health concerns due to the lack of protein, iron, zinc, and other necessary nutrients, according to Food Network.
Additionally, Steve Jobs would often not eat a balanced diet but instead only eat one or two foods, like apples or carrots, for weeks on end — to be clear, this is not a healthy approach to food, and Steve Jobs' diet is not to be recommended to anyone looking to be healthy and active.
Later in life, after his cancer diagnosis, Steve Jobs' diet expanded to include other foods such as fish and eggs. It is important to remember that he was a human being like anyone else and although his daily routine contains healthy habits, his diet itself should not be emulated.
That being said, his fruitarian diet did result in something fascinating — the inspiration for the brand name "Apple."
Steve Jobs himself said, "I had just come back from the apple farm. It sounded fun, spirited, and not intimidating. Apple took the edge off the word 'computer,' plus it would get us ahead of Atari in the phone book."