Apple founder and business icon Steve Jobs passed away in 2011 from pancreatic cancer. Since then, there has been much speculation about his last words before dying.
Despite some viral posts found online, Steve Jobs' last words were about his family, not his accumulated wealth and fame. According to his sister, Jobs' last words were: "Oh wow. Oh wow. Oh wow."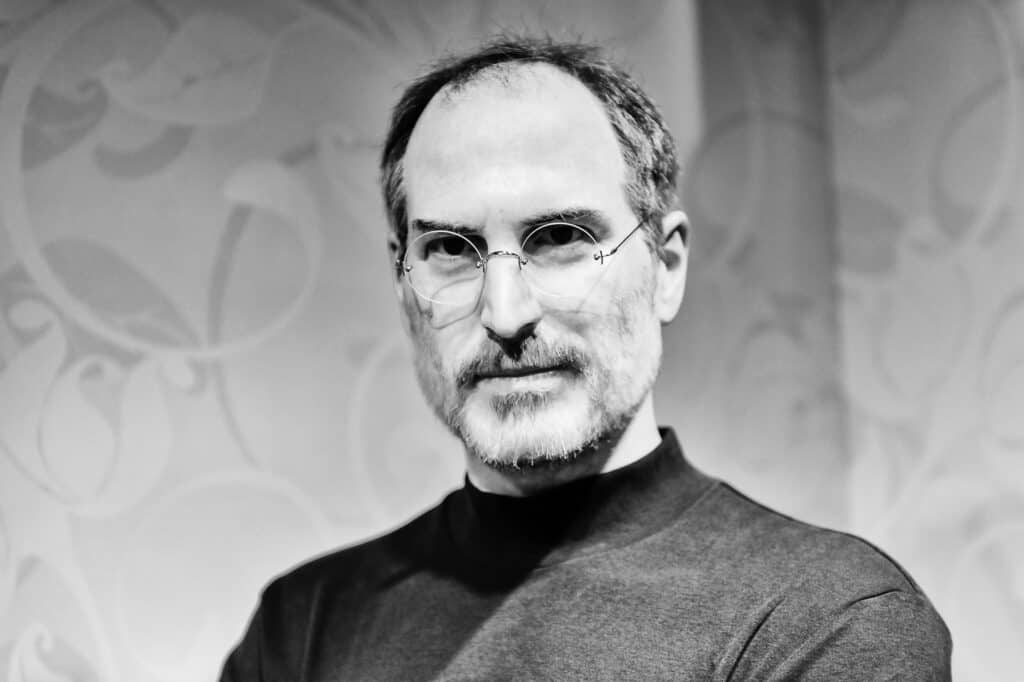 Although some claim the Apple mastermind spoke of his fortune and the pitfalls of success just before he passed, Jobs' final statement was actually a comment about the love he felt from and for his family and is a reflection of how much he cared for them.
Jobs' Illness
Apple was at the top of its game in the early 2000s following the return of Jobs after his absence from the company.
Their iMac product line was a runaway success. 
Just a few short years before, Jobs returned to the company after being fired by the board of directors back in 1985.
His revival at Apple was a major business news story and began a surge in Apple's prosperity. 
Sadly, Steve Jobs was first diagnosed with pancreatic cancer just a few years later in 2003.
Although the prognosis for this sort of disease is usually quite poor, Jobs insisted that he had a rare and treatable type and was confident that he would remain on board at Apple and could continue running the business.
Even during Jobs' illness, Apple saw remarkable triumphs and introduced game-changing products such as the iPhone, iPod, iPad, and multiple new lines of Macbooks and desktop computers.
Jobs chose to rely on alternative medicine when he became sick, a move which many doctors have criticized.
Some have said that if Jobs was willing to accept more traditional care, he could have survived his illness. 
In 2004, Jobs stated that he had his cancerous tumor removed and was on the road to recovery.
However, the cancer returned in 2006, a fact that Jobs and his family attempted to keep secret. 
Over the next few years, speculation and rumor would run rampant about Jobs' health whenever he was viewed in public.
He appeared gaunt and ill but repeatedly claimed that his health was much better than before and there was no cause for concern. 
During this time, Apple would defend Jobs' health and only occasionally say that he was experiencing a mild illness that wasn't life-threatening.
However, in 2009 Jobs announced a leave of absence from Apple because of his health. He returned to work for awhile but officially resigned from the company he created on August 24, 2011.
Jobs' Death and Final Words
Jobs' health failed rather quickly after his resignation from Apple. He passed away due to complications from pancreatic cancer on October 5, 2011.
Jobs died at his home in Palo Alto, California surrounded by his family. Apple immediately released news of its founder's passing.
As part of her eulogy, Steve's sister Mona Simpson said that her brother was looking at his family, his partner, and his children during the last moments of his life.
Simpson states that his final words as he admired his loved ones were "Oh wow. Oh wow. Oh wow."
After speaking his final words, Jobs lost consciousness and died a few hours later. He was buried in a private funeral on October 7, 2011.
Apple and other businesses across the country paid tribute to Jobs with multiple displays of remembrance.
Flags in many parts of the country were flown at half-staff and many Apple stores closed briefly for a private memorial service for their founder. 
Viral Post Spreads Disinformation
Several years after his death, a viral post about Jobs started to spread false information online. The post misattributed a quote to Jobs as his final words.
In the popular post, Jobs was quoted as saying "aside from work, I have little joy" and "The wealth I have won in my life I cannot bring with me."
The post was a statement against materialism and wealth but was never spoken by Jobs and no one in his family ever claimed it was.
Still, the post became very popular online and was even carried by some media outlets. 
The only final words attributed to Jobs were spoken by his sister during her eulogy. There is no information on who wrote the viral post that became so famous.
Although Jobs never spoke the attributed statement, he did reveal some misgivings and remorse in his final years.
Speaking with biographer Walter Issacson, Jobs admitted that he wasn't always there for his children and wished that they knew him better.