Even amongst other musical geniuses, Stevie Wonder stands a step above, on a level that is reserved for the pioneers of genres, the writers of musical history, and the cultural icons. Arguably all three, the de facto R&B maestro Wonder has produced decades of game-changing work, but which song did it all start with?
Stevie Wonder's first song was "Sunset," written at age 11 together with songwriter and producer Clarence Paul. Though it wasn't the first song released under his name, it was the first original that he was a part of the writing process on.
It seems fitting to dub "Sunset" as Wonder's first song, as his songwriting prowess is one of the most important factors of his genius. The fact that he was only 11 years old when he worked on the track, which eventually made it to an album, should speak volumes about the quality of the natural talent he possesses.
Wonder's Sunrise
Although the first song he wrote was called "Sunset," the sun had only just begun to rise on what was set to be a long and illustrious career for the young Wonder. His co-writer on the piece, Clarence Paul, was already a longtime veteran of the music industry and became something of the musical caretaker for Wonder's growing potential.
It was actually Paul who had first dubbed Stevie Wonder with his moniker, calling the wunderkind "Little Stevie Wonder." It wasn't just Paul that he had impressed with his god-given talents, either.
The route that Wonder took to eventually being put in contact with Paul was through an audition process with Motown CEO Berry Gordy. The petition for Wonder to showcase his skills came on behalf of Ronnie White, the co-founder of The Miracles, after Wonder had wowed them with a performance of "Lonely Boy."
The signing with Motown, and the subsequent pairing with Paul, proved to be the beginnings of a decade of successful releases. It started slow, however, with two of the first albums mainly consisting of covers or tracks where Paul was the sole writer.
Not an unimaginable scenario, considering Wonder's incredibly young age at the time. Nobody could have expected an 11-year-old child to write an entire album as well as juggling growing up and attending to their academics.
Wonder's First Single and First Hit
With a year spent meticulously going through the album creation process, Tribute to Uncle Ray and The Jazz Soul of Little Stevie were finally finished production. Normally after the finalization of an album, or at some time during the creation, a single will be hand picked out of the song lineup to debut the artist's work.
In this case, however, the first single that Wonder released wasn't a feature from either of his first albums. A new, unique song was created with the intention of being Wonder's debut single, a track named "Mother Thank You."
It never saw its destiny as a debut single fulfilled, however, as a last-minute replacement swooped in to take its place, a two-part double-sided feature of one of Berry Gordy's songs, "I Call It Pretty Music, But the Old People Call It Blues."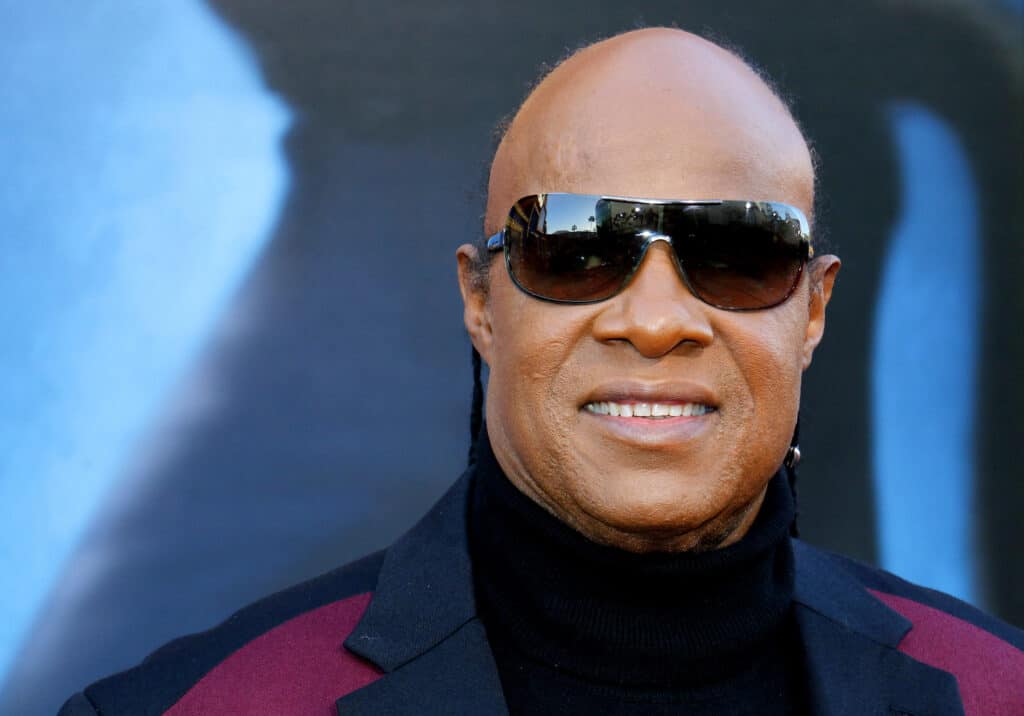 These early albums and singles met with mixed success, never really gaining much traction, and Wonder's name remained relatively unknown over the first year of his career. The following year held the promise of success.
Now 12 years old, Wonder was working on his appropriately named album The 12 Year Old Genius – Recorded Live, which also spawned Wonder's first taste of chart success. That success came in the form of the single "Fingertips."
Another two-part affair, similar to his debut single release, this one differentiated itself from the first by skyrocketing to the top of the Hot 100 and R&B charts. The 12-year-old Wonder had not only managed to break into the charts and pierce the top 10 but had seized the throne.
It was an instrumental piece, and though the lyrics were limited, the track featured in full glory Wonder's multi-instrument talent, with a performance on the bongos and harmonica that could have rivaled someone twenty or thirty years his senior.
As his career as a musician and songwriter progressed, Wonder went on to repeat those successes at least once or twice every decade, continuing to develop and refine his sound.