John Lennon was a famous ex-member of the band, the Beatles. He passed away tragically on December 8th, 1980 after being shot by Mark Chapman.
There are differing accounts of John Lennon's exact last words. The consensus seems to be that he repeated "I'm shot" twice. He told this to the receptionist of the apartment building he was entering, who then called the police. Chapman was arrested and Lennon would pass away before making it to the hospital.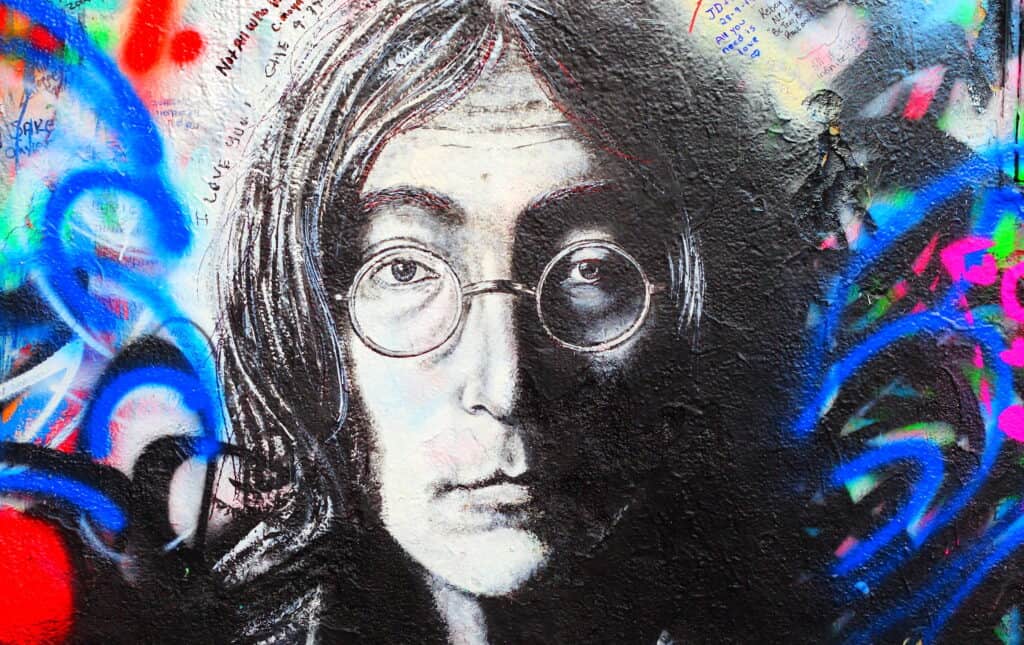 John Lennon's passing was surprising and the situation surrounding it sent a ripple of grief across the nation. Today, we are going to cover the events leading up to the ex-Beatle's last words.
Who Was Mark David Chapman?
Chapman was previously a huge fan of the Beatles who lived in Hawaii. In 1966, Lennon made the controversial statement that the band was "more popular than Jesus", turning Chapman against him.
After that, Chapman was inspired to murder the former Beatle member when he read J.D. Salinger's book The Catcher in the Rye. In the famous story, there are a few lines where the protagonist thinks about what it would be like to kill a famous person – this is what inspired Chapman.
He went to New York in October of that year but decided against killing Lennon and returned to his home. However, he would come back and finish the deed in December.
The Day of the Shooting
On December 8th, 1980, Chapman would purchase a paperback copy of The Catcher in the Rye on his way to John Lennon. Inside, he signed it as Holden Caulfield (the protagonist of the story) and wrote "This is my statement."
He met with Lennon and his wife, Yoko Ono, as they were getting ready to head to a recording session. Lennon signed an album for Chapman and the two went their separate ways. It was not uncommon for fans to wait for Lennon in this way, so he was happy to oblige.
That night when the two Lennons returned home, Chapman was waiting outside their building for them. As they passed, the pair seemed to recognize Chapman as a fan from earlier in the day.
Chapman would then shoot Lennon in the back from his position on the street. He fired five times, with four of the bullets hitting Lennon.
The doorman at the scene reportedly heard John Lennon crying out "I'm shot" twice before he collapsed. Witnesses on the scene contacted police, who arrested Chapman right away, as he had never left.
The officers believed that the ambulance would not make it in time, so they carefully moved Lennon into their patrol car and sped off towards the hospital. From this point on is when the story about John Lennon's last words gets confusing.
Lennon's Final Words
"I'm shot" is what many people believe to be the last official words spoken by Lennon. However, while in the patrol car on route to the hospital before his passing, the officers were trying to keep him conscious by asking him questions.
One of these was "Are you John Lennon?" and he replied "Yes". Although, whether or not this could have happened is up to debate, as he likely lost consciousness due to his injuries and would be unable to respond. Many seem to agree on "I'm shot" as being his real final words.
He was announced dead on arrival at the hospital, although there was still a resuscitation attempt. It was impossible for the doctors to save him, due to the damage his main artery had received.
Instead of a funeral, Yoko Ono decided that she would rather everyone recognize 10 minutes of silence. John Lennon was cremated and the world grieved.
Where Mark Chapman is Now
Chapman admitted his guilt in court during the trial of the murder of Lennon. He is still serving his life sentence at the Wende Correctional Facility in Alden, New York.
Mark Chapman has applied for parole in the past but never was able to make it out. Yoko Ono has stated that his release would endanger herself and her children, convincing the parole board members to leave him in prison through a letter she wrote.
Conclusion
John Lennon, a former member of the Beatles, passed away on a December night after being shot by Mark Chapman. His last words were unclear, although many believe it to be "I'm shot."