Iconic songwriter and musician John Lennon imagined a better world for us all. His life was tragically cut short by violence, and, understandably, fans touched by his life's work would want to pay tribute by visiting his gravesite.
John Lennon's wife, Yoko Ono, scattered his ashes in Central Park as the pair had made New York City their home. There is a memorial in Central Park called Strawberry Fields (after the song John Lennon famously penned) in tribute to the musician.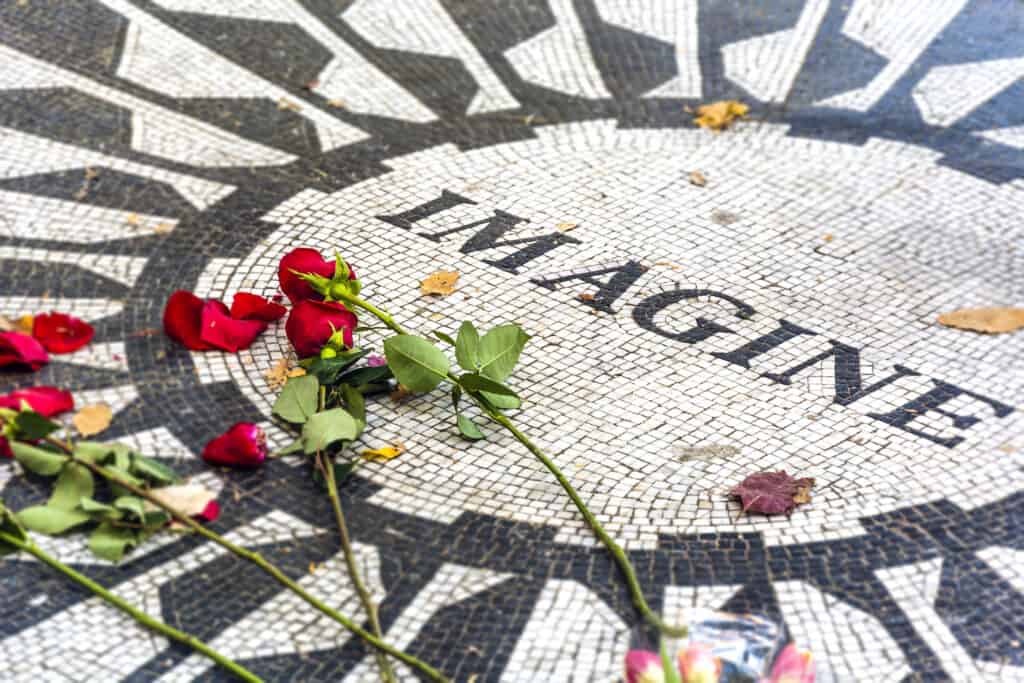 Although he is no longer with us, John Lennon's legacy lives on through his music, both as a member of The Beatles and as a solo musician, and his anti-war activism.
Final Days and Death
John Lennon's final years puzzled the press at the time. The huge superstar and ex-member of the world's most famous rock band, The Beatles, chose to retreat from the public eye and focus on domestic life with his wife, Yoko Ono and raising his young son, Sean.
Many believed that this change was due to the influence of Yoko Ono, but John Lennon was quick to dispute these rumors, as a quote from his website shows. He bit back at these criticisms, saying, "you don't know what's happening. I'm not here for you. I'm here for me and her and the baby!"
Although he had not recorded for five years, since 1975, the creative spark ignited once again when John Lennon traveled in Bermuda – he saw a plaque for a type of flower, "Double Fantasy," and a new album was born. The album, a creative endeavor from both John Lennon and Yoko Ono, was released on November 17th, 1980.
It would be the final album that he would record.
John Lennon was assassinated on December 8th, 1980, by Mark David Chapman.
Earlier that day, he was approached by Mark David Chapman, who asked him to sign his copy of "Double Fantasy," Lennon obliged and even took photos with the man who would become his assassin. Six hours later, Mark David Chapman shot and killed John Lennon, still holding his signed album.
Why did he commit such a heinous crime?
As he confessed to his parole board, "This was for self-glory." The parole board declined his request for release for the eleventh time.
Yoko Ono eventually scattered John Lennon's ashes in Central Park, a landmark of a city that Lennon loved. He felt as if he could be a regular guy there, instead of always being recognized as a member of The Beatles.
Although John Lennon's death was a violent act, his final years were dedicated to peace.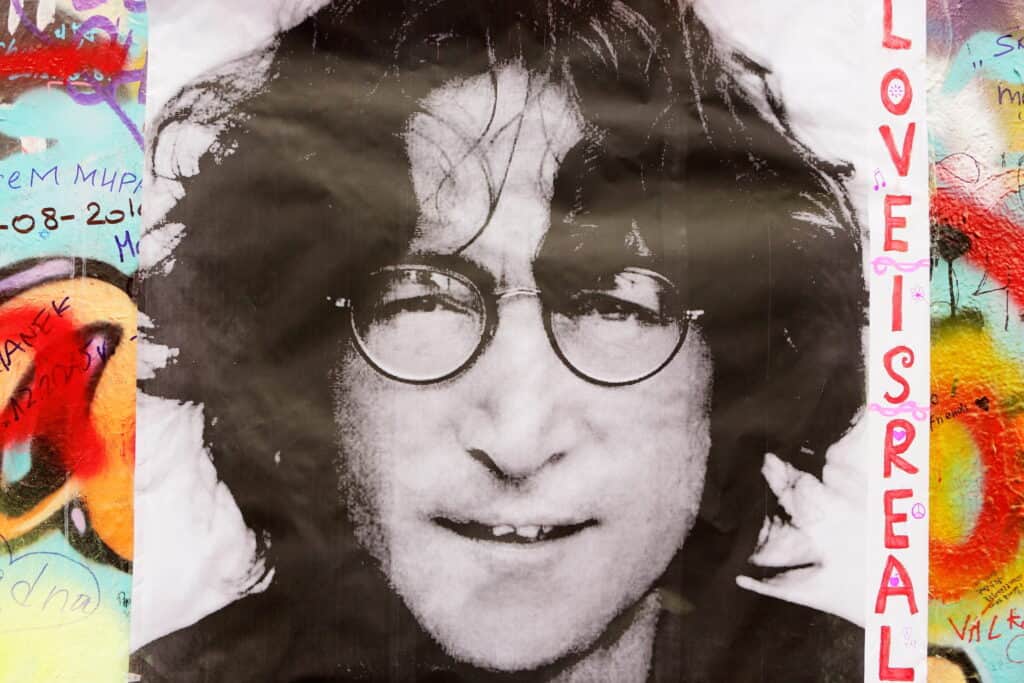 Political Activism and Anti-War Efforts
John Lennon's move to the United States was not an easy one. Although officially he was threatened with deportation because of a prior marijuana conviction, later government document leaks revealed that his suspicions were valid: he was being kicked from the country because of his anti-war activism.
He fought for US residency until 1976, two years after former President Nixon resigned.
The Federal Bureau of Investigation (FBI) even had a file on John Lennon that was over 300 pages due to his associations with anti-racist groups and performance at a political rally. The rally was in support of John Sinclair, who was sentenced to ten years in jail for two joints of marijuana; John Lennon also wrote a song titled, "John Sinclair."
John Lennon also famously opposed the Vietnam War.
Yoko Ono and John Lennon used a "bed-in" as a form of peaceful protest against the human suffering and violence caused by war. Although it was mocked by many, it was also an effective way of demonstrating their commitment to non-violence and raising awareness about the issue.
Yoko Ono retweeted Far Out Magazine's article about the protest, and you can see a photo of the couple's iconic "bed-in" protest below.
John Lennon's anthem for change, "Give Peace a Chance," became a chant at many protests against the Vietnam War.
Although he is commonly remembered as a member of The Beatles and as a musician, he was so much more. As Martin Lewis wrote for TIME, "Of all Lennon's legacies, one of the most enduring, and perhaps the most impressive, is who his enemies were."
John Lennon had a tumultuous, fascinating life that was brutally cut short by the same kind of mindless violence that he had fought to end. Still, his legacy lives on today, pleading with us to please give peace a chance.