As a member of The Beatles, John Lennon became one of the most famous and influential musicians of all time. Who owns Lennon's glasses today and how much money did they sell for?
Various pairs of John Lennon's glasses have been auctioned throughout the years since The Beatles rose to fame. In December 2019, a green-tinted pair, owned by Ringo Starr's former chauffeur, sold for $178,500 at auction. Lennon was short-sighted but publicly maintained that he did not need glasses.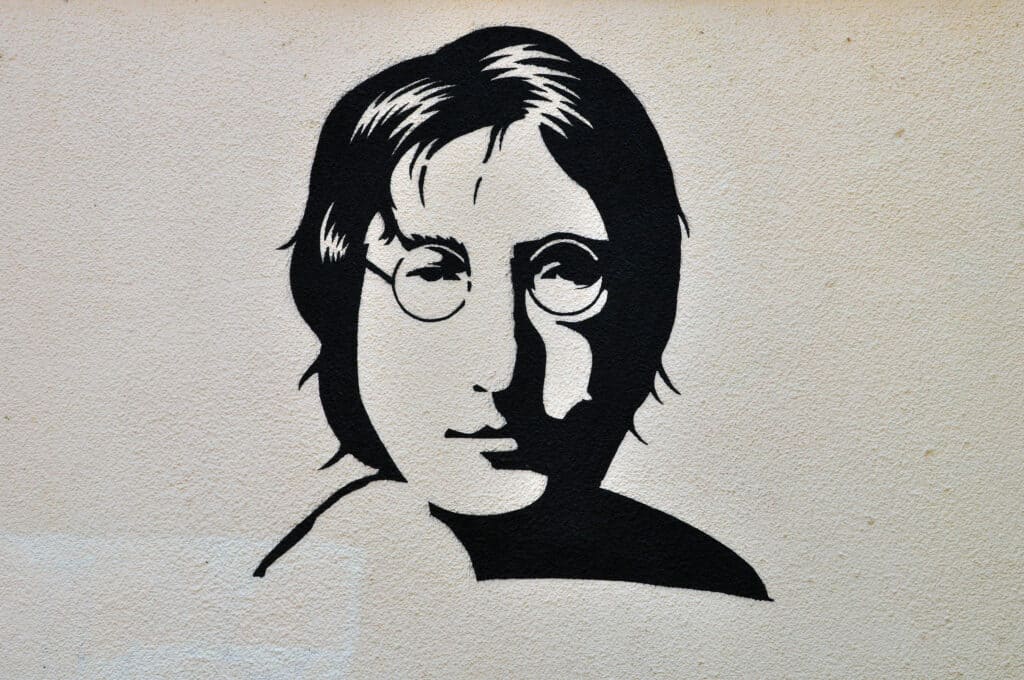 For more on John Lennon's glasses and how much money they made at auction, read on.
Lennon's Glasses
Despite becoming synonymous with John Lennon and an iconic part of his public image, Lennon claimed he did not actually need them for his vision. He began wearing the round glasses in 1966 for his role in the black comedy "How I Won the War".
Lennon's character, Gripweed, wears the glasses throughout the film and they quickly became a signature part of his style in daily life.
Though Lennon claimed his glasses were only a stylistic choice, it also seems that he might have used "How I Won the War" as an excuse to begin wearing them because of impaired vision.
In 2019, Julia Baird, Lennon's younger sister, visited the Royal Liverpool University Hospital as part of a fundraising campaign to battle sight loss. Baird took a pair of Lennon's spectacles with her, which he wore while writing "Imagine" in 1971.
Lennon apparently threw the glasses into a nearby bin during an argument between Lennon and Yoko Ono, resulting in the grames and nose clip being slightly bent. They were later retrieved by a recording studio employee and were acquired by The Beatles Story visitor attraction in Liverpool.
While at the hospital, Lennon's glasses were passed through a focimeter, a machine that is used to test the effectiveness of glasses. It was discovered that Lennon had astigmatism, resulting in different lens requirements in each eye and that he was extremely short-sighted.
Lennon's vision at 31 years old was so impaired that hospital staff felt it would have continued to deteriorate later in life, possibly resulting in loss of sight. His death in 1980 meant this did not come to pass.
His sister has explained that short-sightedness runs in Lennon's family, with his mother also requiring glasses. She stated that he chose to wear contact lenses when The Beatles became famous, as wearing glasses "wasn't cool" at the time.
Lennon's decision to make his glasses part of his image in the late 1960s likely played a part in glasses being deemed a part of fashion in their own right. He and Buddy Holly were two of the first celebrities to embrace spectacles as iconic features of their public image.
Green Glasses
In December 2019, a pair of Lennon's glasses were sold at Sotheby's, London's prestigious auction house. The glasses were in Lennon's usual round style and were the property of Alan Herring.
Herring worked as a chauffeur for the Beatles, particularly Ringo Starr, in the 1960s and had been driving Starr's Mercedes in 1968. The green-tinted glasses were missing a screw and Herring asked Lennon if he would like Herring to have them repaired.
Lennon answered that he didn't need the glasses and that they were only a stylistic choice, leaving them in the rear seat of the car. Herring kept the glasses for decades, leaving them in their original unfixed state before taking them to Sotheby's in 2019.
The glasses were placed in an auction that included other pieces of Beatles memorabilia. A necklace that was worn by George Harrison also sold, fetching about $13,000.
Lennon's iconic glasses, five decades after they were discarded in the back seat of a car, were sold for about $178,500. Herring said he felt that it was appropriate to sell his Beatles collection while he could still explain the stories behind each item.
Herring's glasses were not the only pair of Lennon's spectacles to appear at auction and, in September 2020, a pair of glasses that were gifted to his housekeeper appeared at auction.
It seems likely that the $178,500 raised by Herring from auctioning his glasses were probably enough to encourage other owners to part with their own pairs.